Page 2 of 3
Kentucky Community and Technical College System: Serving a Diverse Group of End Users
With 16 colleges in 70 locations serving an estimated 130,000 faculty members, staff members, and students, KCTCS supports a broad swath of users.
KCTCS uses Oracle's PeopleSoft Enterprise Human Capital Management system to roll out self-service components to its various user constituencies, says CTO Paul Czarapata. PeopleSoft's Campus Solutions application allows students to enroll in classes, pay their bills and make scheduling changes. Czarapata says that module is relatively easy to administer, for two reasons.
First, he says, "the students really don't have that many mind-boggling choices -- they can see if they're admitted to a class and pay for it. Everything else is on Blackboard" -- a separate student-services system, widely used in higher education, that also incorporates self-service as a cornerstone. Second, "students pick up on [self-service] quicker than employees do," he adds. "For the most part, they're a little more technically savvy and used to doing things for themselves."
This past October, KCTCS rolled out an ambitious online benefits-enrollment system that relied heavily upon self-service options, a big change for KCTCS employees. "We've got a super-complex HR system," Czarapata acknowledges. "On the HR side, we've got a lot of choices." Change management and communications were critical to achieving a smooth rollout, he says, "especially since we had to reach 68 locations."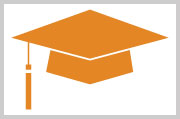 In trying to ensure that the benefits system matched the technical expertise of its users as it was being developed, KCTCS did have one advantage: We do know who our employees are, as opposed to a business trying to attract customers online, Czarapata says.
Another plus: Having worked together closely on other projects, IT developers generally agreed with HR's assessment of users' abilities -- and when they didn't, they felt free to make suggestions or ask questions. "Other times, IT might not push back as much, but on this project, most of the people have worked with each other for a long time," Czarapata says. "[IT's] role was to look at designs, follow the flow-through and establish filters to determine who gets the appropriate data," most of which was done in concert with the lead systems person from the HR side.
His advice to other organizations developing self-service systems for users with a wide range of abilities is: "Pilot, pilot, pilot." With a small group of test users, KCTCS developers were able to identify "land mines" and figure out where users needed more or different information, and do so quickly. "A small pilot means a faster feedback cycle," Czarapata points out.
Overall, Czarapata finds that end users today tend to have high expectations that internal systems will look and act like the consumer Web applications they're familiar with -- an expectation he sometimes has difficulty fulfilling.
"It's not that big a deal for a Twitter or a Yahoo to be constantly tweaked, but monolithic ERP stacks don't change as rapidly on the UI side as today's generation expects," he laments. "We're kind of at the mercy of the vendor about how the self-service components work. The functionality to do everything [users] need to do is in there; it just looks clunkier than they'd like."
Intel: 'Four Big Buckets' of Self-service
"It's intriguing to stand back and think about end users," says Diane Bryant, CIO and vice president of Intel. "When you look at tech trends, you see that IT has been delivering greater and greater capabilities into the hands of employees over the years."
At Intel, self-service initiatives can be roughly categorized into "four big buckets" -- traditional help-desk capabilities, BI, Web publishing and infrastructure as a service.
Some initiatives, like self-service tech support, are designed for all of Intel's 93,000 employees, who, even at a high-tech company, encompass a wide range of skills. "We roll things out and some will dabble, some will be far more curious and more aggressive in pushing the limits of the tool, and others will shy away," says Bryant.
"We have a workforce that has a long tenure," she elaborates. "People coming into Intel tend to be more comfortable with these new ways of operating, but there's always a base of employees that isn't comfortable." As the solutions mature and more and more rank-and-file employees adopt them, "the rest of the users eventually get swept in," Bryant observes.
Self-service systems that are targeted toward specific groups of employees, on the other hand, tend not to face that kind of adoption lag, Bryant says. The company's new Web publishing system, for example, allows its approximately 2,000 corporate marketing employees to create and self-publish content for Intel.com.
Likewise, self-service BI solutions give salespeople access to analytics on customer leads and allow senior financial analysts to run what-if scenarios to determine where the company's financials are going to land for the quarter.
Those types of self-service systems typically take off much more quickly than others, for two reasons, Bryant says. First, the user community is largely made up of high-level, highly skilled employees. And second, the tools themselves have evolved to the point where they can accommodate users' expectations without sacrificing quality.
"BI tools have matured to the level where you don't have to have a master's degree in computer science [to use them]," she says. "They respond to the employee request. You get better access to the data, converted into formats that users are familiar with."
In her experience, Bryant says, the biggest question around self-service isn't whether users can handle a new system; it's whether business-unit managers can sell the merits of the system effectively enough that users will adopt it willingly.
"When you tell people you're going from a single point of control to a self-serve model, you are changing an existing business process," Bryant says. "Senior leaders often underestimate how hard that is. IT can't tell the sales force to start doing things differently. The business side needs to educate them on how this change will make them more productive."
Next Page: Demanding users and hurdles to keep in mind...