Page 2 of 2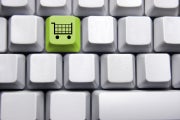 6. OpenCart: Manage Multiple Stores with One Admin Interface
The OpenCart shopping cart helps storeowners to quickly and easily install, select a template, add products and start taking online orders. The built-in template system lets you switch between different templates or migrate your site's current design into OpenCart.
Other cart features include a multi-store capability to manage multiple stores from one admin interface, tax zones, shipping methods, back-end store administration, and support for a number of payment gateways and languages.
OpenCart is free open source software published under the GNU GPL License and both free community and commercial support is offered. OpenCart server requirements include Web Server (preferably Apache), PHP (at least 5.2), MySQL, Curl and Fsock.
7. osCommerce Online Merchant: Provides Front and Back-End Tools For Store Owners
The osCommerce Online Merchant ecommerce solution is a free offering that comes with features and tools to help storeowners manage the front-end catalog and back-end administration.
Released under the GNU General Public License, osCommerce Online Merchant v2.3.1 provides a basic template layout structure to customize the catalog front-end. The Administration Tool lets merchants configure the online store, insert products for sale, manage customers and process orders.
There is a large community of more than 256,000 storeowners, developers, service providers and enthusiasts contributing to the help, support and development of osCommerce. Other support options include mailing lists and the osCommerce Newsletter for storeowners. Server requirements include PHP v4+ (PHP v5+ recommended) and MySQL v3+ (MySQL v5+ recommended).
8. PrestaShop Features Multiple Languages and Localization Options
PrestaShop is a customizable, PCI-DSS compliant, ecommerce solution that will handle everything from Web store set-up to managing customers and orders. Storeowners can create and manage the front-end catalog and marketing, customize orders and change shipping options and localization to suit their business. PrestaShop is available in three languages (English, French and Spanish) with an additional 41 translations available.
PrestaShop v.1.4.6.2 (stable) is the current version published under the Open Software License (OSL) v3.0. Server requirements include Linux, UNIX, or Windows, Web Server (Apache 1.3 or later, IIS 6 or later), PHP 5.0 or later and MySQL 5 or later.
9. Zen Cart Requires Only Basic Skills to Install and Configure
Zen Cart is a free and open source shopping cart designed by a group of shop owners, programmers, designers and consultants.
Zen Cart offers a number of options to customize the cart using a template system to select a design and configure product categories, sales discounts, and shipping and payment options. The cart incorporates a WYSIWYG page editor for modifying non-database pages, and nearly every piece of information about your products is customized and managed within the Zen Cart Admin area.
Zen Cart provides community contributed additions for your shop and documentation and the community forum for support is available on the Zen Cart website.
10. Zeuscart Offers Web 2.0 Features
ZeusCart is a web-based PHP/My SQL shopping cart that boasts a rich user interface and a highly usable shopping cart that meets the demands of Web 2.0.
The cart is primarily for small and medium storeowners and offers inventory management, attribute-driven product catalog, category management, a built-in CMS and SEO-friendly URLs. Standard features such as discounts, taxation, shipping options, integration with multiple payment gateways and email templates are also included.
ZeusCart 3.0, licensed under GPL 2, can be installed on any server where a PHP interpreter, MySQL database server and a web server is present.
Based in Nova Scotia, Canada, Vangie Beal has been covering small business, electronic commerce and Internet technology for more than a decade. You can tweet with her online @AuroraGG.
Read more about open source in CIO's Open Source Drilldown.
This story, "10 Open Source Shopping Carts to Run Your Ecommerce Business" was originally published by CIO.