Desktop PC Killers: Past, Present, and Future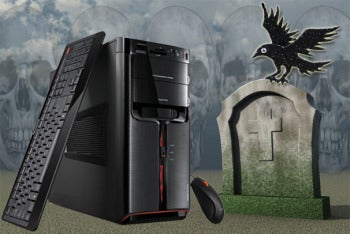 The desktop PC is dead; the era of the gleaming beige tower is over. The age of smartphones, laptops, and tablets is here--or so say numerous pundits and critics.
The only problem is that the desktop PC is alive and kicking--though it's not quite as popular as it used to be.
"Over the last few years, the share of PC sales has stabilized around 80 percent notebooks and 20 percent desktops," Stephen Baker, Vice President of Industry Analysis for market research firm NPD Group recently told PCWorld.
Notebooks did take a huge bite out of the desktop's market share in the early to mid-2000s, Baker says. But desktop sales have since stabilized, accounting for 20.3 percent of all PC sales among U.S. consumers in 2011, with similar share numbers over the past few years.
[Also see: The Desktop PC is Dead -- Long Live the Desktop]
Critics, pundits, analysts, and even executives at technology firms, however, can't stop consigning the desktop to the history books. With that in mind, here's a look at ten past, present, and future desktop killers including gaming consoles, recessions, computers without hard drives, and of course, tablets and laptops.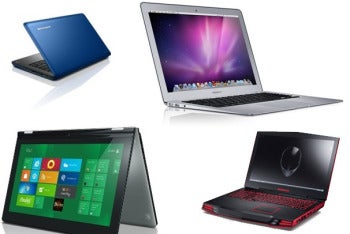 1. Laptops
Nothing says the desktop is dead like the holidays, and Reuters was leading the funeral dirge for the noble desktop PC in early 2009. The newswire reported that not one desktop model made Amazon's list of top-selling PCs and PC hardware during the 2008 Christmas season. Seven laptops, meanwhile, were popular sellers. Reuters called this "yet another sign that the former dominance of desktop PCs is fading," and later wondered if there was "any room left for desktops in the brave new era of laptops."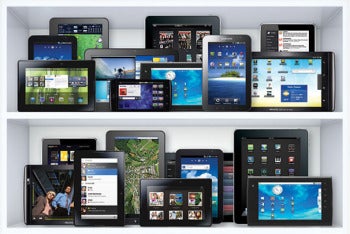 2. Tablets
Ever since Steve Jobs unveiled the iPad in 2010, pundits have made pronouncements that the one-panel touch slate spelled doom for the lowly, traditional desktop PC. The iPad "is the biggest threat to the desktop as we know it," tech site Neowin declared in October. Deciding factors for the demise of the desktop include the iPad's long battery life, and the fact that most people use their PC for things that are much easier to do on a tablet, such as checking email and Facebook and watching streaming video.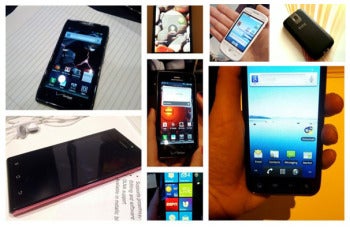 3. Smartphones
Did you hear that smartphones are heralding the end of the desktop PC? Yep--in fact, desktop PCs will be on their last legs within five years, CNET quoted technology executive Nigel Clifford as saying. Clifford made that prediction more than five years ago in October 2006 when he was the CEO of Symbian Software Ltd. Remember Symbian? It created a mobile operating system that was fully acquired by Nokia in 2008. Fast forward to 2012--the Finnish phone maker is sidelining the Symbian OS in favor of Windows Phone 7. And desktops? Still around.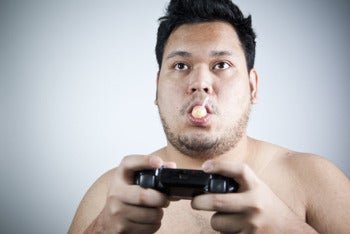 4. Video Games
You heard it here second: Video games are killing desktop PC computing. That's the argument Benchmark Reviews Executive Editor Olin Coles posited in early 2011. Despite his title ("How Video Games Killed Desktop PC Computing"), however, Coles is predicting only a long, slow death for "PCs made just for gaming, overclocking, or any other recreational enjoyment." Coles argues that, as more people choose notebooks and mobile devices over desktops, the tower PC's last stand will be as a gaming platform. But with the popularity of console gaming and game makers designing new games for consoles first, the PC is on its way out. Coles isn't ready to pronounce the death of the desktop just yet, but, he says, "the end of an era is near, so enjoy it while you still can."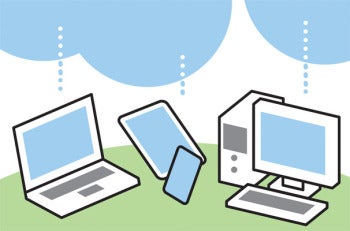 5. Internet, Web, Cloud
"The desktop computer industry is dead. Innovation has virtually ceased," Steve Jobs told Wired in 1996 during his exodus from Apple, the company he cofounded. Jobs went on to say that the Web was the future, arguing that hardware designed specifically to serve the Web (so-called Web terminals) was a possible future beyond the desktop. To be fair, Jobs was arguing mostly that Microsoft was too dominant in the desktop space for any innovation to happen. Jobs' quote, however, is an example of how, similar to the present day, people in the mid- to late 1990s saw the Web and Web applications as the future of computing.

Amazon Shop buttons are programmatically attached to all reviews, regardless of products' final review scores. Our parent company, IDG, receives advertisement revenue for shopping activity generated by the links. Because the buttons are attached programmatically, they should not be interpreted as editorial endorsements.