'Cat Life: ChatChat', The Cat MMO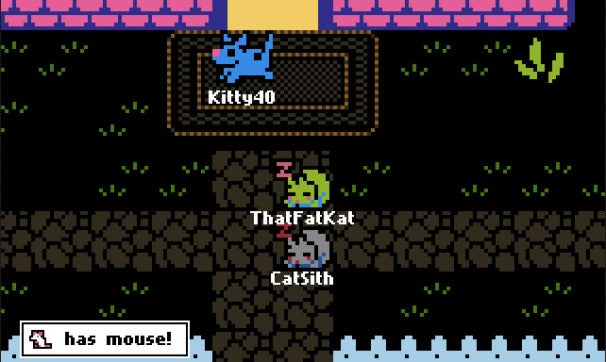 Cat Life: ChatChat is a free, browser-based MMO all about being a cat.
There are no classes, leveling, crafting, dungeons, or loot other than dead mice to leave as offerings at a human's doorstep. The game is all about meowing, purring, napping, frolicking, and hanging around cats. Such is the life of a cat.
The game comes from Terry Cavanagh, the same creator of the gravity-flipping indie-platformer VVVVVV, with graphics by Hayden Scott-Baron. There are some secret rooms like the one with a dog altar that you can sacrifice a mouse to become a dog and turn other cats into some kind of dog-cat zombies.
You can play ChatChat for free at Kongregate.
[Kongregate and Distractionware via GameSpy]
Like this? You might also enjoy…
Get more GeekTech: Twitter - Facebook - RSS | Tip us off

Amazon Shop buttons are programmatically attached to all reviews, regardless of products' final review scores. Our parent company, IDG, receives advertisement revenue for shopping activity generated by the links. Because the buttons are attached programmatically, they should not be interpreted as editorial endorsements.