Will Europe Upend Google's New Privacy Plan?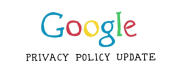 European data protection authorities are asking Google to delay its roll out of a new consolidated privacy policy that will further integrate your personal information across all of Google's services. The European Union's Article 29 Working Party, a European umbrella organization that includes 27 data protection authorities in the EU, sent a letter to Google CEO Larry Page Thursday asking for more time to study the company's policy update.
"We call for a pause [in the new privacy policy roll out] in the interests of ensuring that there can be no misunderstanding about Google's commitments to information rights of their users and EU citizens," wrote (PDF) Article 29 Chairman Jacob Kohnstamm.
If Google did delay its privacy policy, it's not clear whether it would affect users in other parts of the globe including the United States.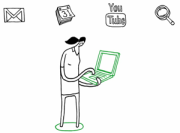 Google says it is willing to discuss any concerns European regulators might have, but stops short of saying it will honor the request to put the new privacy policy on hold. "We briefed most of the members of the working party in the weeks leading up to our announcement," Google said in a statement to PCWorld. "None of them expressed substantial concerns at the time -- and we've now started the largest communication to users in our history. The changes do not come into place until March 1, and we're happy to talk any [data protection authority] that has questions through our changes between now and then."
Google's new privacy policy brings together more than 60 privacy policies from various Google products into one document. The new policy enables Google to consolidate your personal information strewn about various Google services so that Google can treat you as a single user across all of its products. Google currently has more than 70 individual privacy policies covering all of its services.
Simply Google
Google says its new consolidated privacy policy will not only be simpler, but will also allow the company to offer a "more intuitive Google experience." Combining more personal information across its products could allow Google to offer new services such as location-based appointment reminders that take into account local traffic conditions, better spelling suggestions, and improved search results.
But the privacy changes raised concern among lawmakers who are worried the new privacy policy means users will have less control over their data.
"It is imperative that users will be able to decide whether they want their information shared across the spectrum of Google's offerings," Representative Ed Markey (D-Massachusetts), co-chairman of the congressional privacy caucus said in late January after Google announced its new privacy policy plans. Markey along with Rep. Joe Barton (R-Texas) later sent a letter (PDF) to the Federal Trade Commission asking if Google's new privacy policy violates an earlier settlement reached with the FTC stemming from privacy violations in Google Buzz.
Google has responded to recent privacy concerns arguing that while the company is updating its privacy policies, Google's user privacy controls are staying the same.
"Our privacy controls have not changed. Period," Google says in a recent blog post. "Our users can: edit and delete their search history; edit and delete their YouTube viewing history; use many of our services signed in or out; use Google Dashboard and our Ads Preferences Manager to see what data we collect and manage the way it is used; and take advantage of our data liberation efforts if they want to remove information from our services." Google sent the same comments to members of Congress who had written to Google about the new privacy policy.
Split Opinions
Privacy advocates appear to be split on Google's privacy policy change. Public interest research group the Electronic Privacy Information Center is asking the FTC to quickly release privacy reports filed by Google with the federal agency as part of the Buzz settlement. "Because of Google's plan to change its business practice on March 1, 2012, EPIC has asked the FTC to expedite the disclosure of the report," EPIC says.
Digital rights group the Electronic Frontier Foundation, meanwhile, praises Google's plan to simplify its privacy policies, but criticizes the company for doing a poor job of explaining what policy changes are actually being made.
You can find the company's new privacy policy set to take effect March 1 on Google's privacy page.
Connect with Ian Paul (@ianpaul) on Twitter and Google+, and with Today@PCWorld on Twitter for the latest tech news and analysis.

Amazon Shop buttons are programmatically attached to all reviews, regardless of products' final review scores. Our parent company, IDG, receives advertisement revenue for shopping activity generated by the links. Because the buttons are attached programmatically, they should not be interpreted as editorial endorsements.