Page 2 of 2
Upload speeds are important to those who need to transmit images or video to a server as well as those who update Web sites. Here, the data showed a similar pattern, with AT&T being able to push 4.4Mbps of data upstream on average versus Verizon's 5.8Mbps.
Using Speedtest.net's Ping feature, which measures the time it takes to send a signal from the phone to the company's servers and back, I recorded similar latencies for both networks -- 69 milliseconds for AT&T and 70ms for Verizon, compared to 13ms for the typical wired cable modem setup.
In short, both networks were capable of delivering a lot of bandwidth. I was able to watch high-definition videos, listen to Internet radio and conduct Skype video calls over both networks.
There were occasional glitches, though. For instance, while waiting for a train I tried to watch the latest viral video, of an unbalanced washing machine tearing itself apart. The AT&T phone's screen showed a 4G LTE connection and the YouTube page came up, but the video wouldn't start. At the same time, the video ran smoothly on the phone using Verizon's LTE network. Later, in a different location, it worked fine over AT&T LTE as well.
The Price of Performance
AT&T has five phones, two tablets and a mobile hotspot available that work with its 4G LTE network, with several more devices promised to ship this year. The LG Nitro HD phone I used costs $200 with a two-year contract. On top of a voice plan, the phone requires an AT&T data plan that provides 300MB, 3GB or 5GB per month for $20, $30 or $50, respectively. The 5GB plan also includes the ability to use your smartphone as a mobile hotspot. The 3GB and 5GB plans carry a $10 per GB overage fee, while the 300MB plan charges a stiff $20 for every 300MB you go over your limit.
Verizon sells more than 20 devices, ranging from tablets and phones to mobile hotspots, for the 4G LTE network. The Droid Razr I used costs $200. You'll also need a voice plan and a data plan, which offers 2GB, 5GB or 10GB monthly data limits for $30, $50 or $80, respectively. All three Verizon data plans carry a $10/GB overage fee.
At a Glance

AT&T 4G LTE service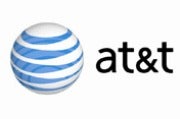 AT&T
Price: $20/mo. for up to 300MB of data; $30/mo. for 3GB; $50/mo. for 5GB
Pros: Excellent top download speed
Cons: Lower average speed than Verizon's 4G LTE network, inconsistent speed results, limited coverage areas
Verizon 4G LTE service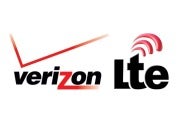 Verizon Wireless
Price: $30/mo. for up to 2GB of data; $50/mo. for 5GB; $80/mo. for 10GB
Pros: Great upload and download speeds, good selection of LTE-capable devices, decent national coverage
Cons: Top speed slower than AT&T's
For those with modest data needs, AT&T's $30 plan offers 3GB per month, compared with just 2GB for Verizon's $30 plan. For data hogs, on the other hand, Verizon's $80 for 10GB plan is a bargain. Note, too, that Verizon currently has a limited-time offer that lets existing customers double the amount of data they can use per month if they buy a new 4G LTE smartphone.
(Not sure how much data you need? See "Smartphone data shakeup: The end of unlimited" for a breakdown of smartphone users' typical data consumption.)
Bottom Line
All my tests were done at specific locations in a single metropolitan area; a different location might yield different results. Nevertheless, my results showcase the potential of LTE technology to deliver high-speed data to those on the go. If LTE is available in your area, I highly recommend getting a device that supports it.
Today, Verizon's LTE network is the clear leader in terms of geographic scope and consistent, speedy data delivery -- but the company should not be complacent. AT&T's fledgling 4G LTE network shows promise and even the potential to be faster than Verizon's network. What's more, Sprint is getting into the LTE game as well, with initial rollouts in a handful of cities planned for the first half of this year. By this time next year, Verizon could have some serious competition indeed.
This story, "AT&T vs. Verizon: LTE Showdown in the Big Apple" was originally published by Computerworld.