Mobile World Congress Preview, Windows 8, and PlayStation Vita on PCWorld Podcast #132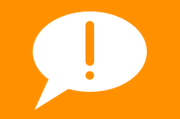 Ginny Mies, who thinks there are too many smartphones and users are trapped by their contracts, gives us the run-down on what we can expect out of the big Mobile World Congress show next week. In short: lots of new phone announcements, and lots of phone parts announcements. Like processors and graphics and displays and such. It's mobile phone and tablet overload.
Nate Ralph and Jason Cross also discuss the PlayStation Vita, which is a lovely piece of hardware that simply costs too much and has too expensive games and accessories for the smartphone gaming world we live in.
But they're both looking forward to Windows 8, and can't wait to start running the Windows 8 Consumer Preview that should launch at the end of the month.
Download the podcast (32:08).
You can also stream the podcast via QuickTime:
Subscribe to the PCWorld Podcast on iTunes or via the PCWorld Podcast RSS feed. You can reach us at podcast@pcworld.com and review our podcast on iTunes.
Product mentioned in this article
(1 items)
Sony PlayStation Vita

$250.00

Amazon Shop buttons are programmatically attached to all reviews, regardless of products' final review scores. Our parent company, IDG, receives advertisement revenue for shopping activity generated by the links. Because the buttons are attached programmatically, they should not be interpreted as editorial endorsements.

When it comes to pure performance, the PlayStation Vita is the best dedicated handheld gaming console you can buy.
For comprehensive coverage of the Android ecosystem, visit Greenbot.com.