The New iPad, Mobile World Congress Recap, and Windows 8 Consumer Preview on PCWorld Podcast #133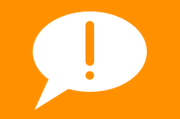 Tablets expert Melissa J. Perenson spearheads this week's conversation on Apple's new iPad, which hits stores next week. Tim Moynihan, Nick Mediati, and Armando Rodriguez join in the fray as we also talk about the hottest new phones and tablets shown at the recently concluded Mobile World Congress in Barcelona, and explore what Microsoft Windows 8--now available in a freely downloadable Consumer Preview version--means for you.
Download the podcast (44:57).
You can also stream the podcast via QuickTime:
Subscribe to the PCWorld Podcast on iTunes or via the PCWorld Podcast RSS feed. You can reach us at podcast@pcworld.com and review our podcast on iTunes.
For comprehensive coverage of the Android ecosystem, visit Greenbot.com.