Page 2 of 4
More E-Publishing Preparation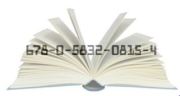 Understand ISBNs: An International Standard Book Number is the unique code assigned to every book published, much like a UPC. A company called Bowker issues and manages ISBNs, and they aren't cheap: $125 for a single number, or $250 for a ten-pack. (I bought a ten-pack in 2005, and have used only three of them to date.) ISBNs are mandatory for all printed matter, but by and large they're optional for ebooks, as most ebooksellers don't require them.
The only real reason you'd need one is that Apple insists on it. You can obtain one directly from Bowker or arrange for one through an aggregator (such as Smashwords), which usually doesn't charge anything for the number but ties you to its service pretty much forever.
Set up a publisher website: It's good advice to create a publishing "company," or at least an author's website where you can link to all the places where your ebook is on sale. Most sellers link back to any available publisher site, and this helps with search rankings. My publishing company website isn't much to look at, but it covers the basics. A blog system would work fine.
Have a bank account ready: Most payments for book sales are wired directly to a bank account, or sometimes to PayPal. Have these account numbers ready to go when you're preparing to sell. You'll also need to provide your Social Security number or Employer ID Number to sellers for tax purposes.
Set the magic price: Pricing isn't too tough with ebooks. Unless you are publishing a highly technical textbook, you'll almost always have to price it at $9.99. This is the accepted and nearly required price level for all ebooks today: You'll make far less in commissions from most sellers if you go higher--and if you price it lower, your book will look cheap.
However, if your book is short--under 45,000 words or so--lower pricing may be required. You'll also find that some services have clauses ensuring that you don't charge less for the book somewhere else, which pretty much locks you in to one price for every platform.

Determine what you earn: Now that your pricing is set, your profits are going to look absolutely fantastic. Most services now offer 60 to 70 percent commissions on sales, and some smaller sellers give you even more. The bottom line is that you'll be making close to $7 for each book sold, which is vastly more than you would make with a dead-tree book--often about $1 with a traditional publisher, and only after you've made back your advance (read: never). Even print-on-demand sales aren't much more profitable: The Five Stars! print version, published by Amazon's CreateSpace service, earns about $8 on each book sold for $19.99 at Amazon, but books sold elsewhere barely earn $4 each.
Understand your rights: The terms of service for ebook sellers tend to be byzantine and baffling. I won't pretend to be an expert about these terms--or even to have read them--but if you're concerned about what rights you're giving up, pay close attention to the fine print. Apple's iBooks Author terms have already generated significant controversy.

Tackle the DRM conundrum: One of the big decisions is whether to protect your book with digital rights management technology, which prevents it from being shared with other readers. DRM will lock your ebook to the reader's account and the service from which the customer purchased it. The argument over DRM isn't one I can delve into here, but ebook piracy is a growing phenomenon. It's unlikely to materially impact your self-published work; but if you're paranoid, it is something to consider. The catch: Once you make a decision about DRM on most publishing platforms, you can't change your mind. It's on or off for life.
Always be promoting: Once you've submitted your manuscript to the ebook sellers, the tough work begins. You'll need to promote your book ruthlessly--which is what Facebook, Twitter, and Pinterest are for, right? Reviews are immeasurably helpful, but those can take time to get, and most reviewers prefer reading paperback manuscripts over ebooks. They are well worth the effort, though, as review blurbs look great on your ebook listing pages.
Make revisions: Luckily, you can change an ebook at any time. Whether you're fixing typos or adding new material, you can upload content in a matter of minutes. Upload freely and frequently.
Now that you know what you need, let's move on to the specifics each ebook publisher requires, starting with the biggest name.
Next Page: Prepare Your Book for Amazon Kindle Direct and Barnes & Noble PubIt