Apple Offers Standalone Flashback Removal Tool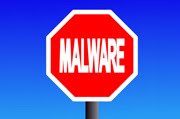 Still stressed about theFlashback Trojan horse, that insidious bit of Mac malware that has infected hundreds of thousands of computers? Late Friday, Apple released the creatively-namedFlashback Malware Removal Tool, which the company says "removes the most common variants of the Flashback malware."
This is not the same as theJava update that Apple releasedearlier last week, which also removes Flashback.
The standalone removal tool is geared towards those Lion users who haven't installed Java. Although the most recent variants of the Flashback malwareexploited Java vulnerabilities, earlier variants used other attack vectors, such asmasquerading as an installer for Adobe Flash; hence the need for this non-Java based utility.
Apple notes that, in certain cases, the removal tool will need to restart your Mac to complete the malware removal process.

Amazon Shop buttons are programmatically attached to all reviews, regardless of products' final review scores. Our parent company, IDG, receives advertisement revenue for shopping activity generated by the links. Because the buttons are attached programmatically, they should not be interpreted as editorial endorsements.