Page 2 of 2
If you already use Gmail, Google Docs, Google Calendar, or any other Google product that requires a password, you already have an account you can push your Google Contacts into. That makes Google's Sync product pretty convenient, but it might also mean a merging of your personal (Google/Gmail) contacts with your business (BlackBerry) contacts. What's more, Google Sync also sends your calendar items from your BlackBerry to the Google Calendar connected to that Google account, and it syncs your existing Gmail/Google contacts back onto your BlackBerry.
Note: If you have a Google Apps account through a job, organization, or your own web domain, you can always use that account for syncing as well by typing out your full someone@somedomain.com address.
If you don't use Gmail, nor have many contacts stashed away in your Google Contacts, neither is much of an issue. If you do, you can either grin and bear the bulk merging, or create a new Gmail/Google account for syncing your BlackBerry contacts. Google Contacts is not, at the moment, the most agile and customizable contact management system around, but it is free and easy to connect to on any almost smartphone.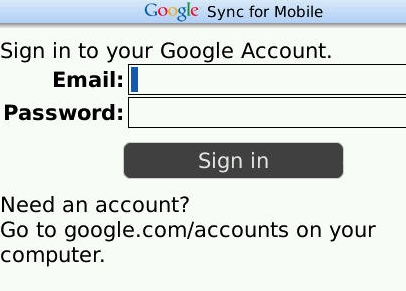 In either case, arm yourself with the login and password from your new or existing Google account, then log into the Google Sync app on your BlackBerry. You'll arrive eventually at a Welcome screen, which sports a Sync button at the bottom. Press that button and wait while your contacts make their way from the palm of your hand into the cloud. If you've got a lot of contacts on your BlackBerry or in your Google Account, this could take a while; ditto with calendar items on both sides. Give it some time, then head to google.com/contacts and log in with the Google account you just synced to. Look through the contacts there; search out a few key people, ensure their data looks correct, then grab that device with the lingering new-gadget smell.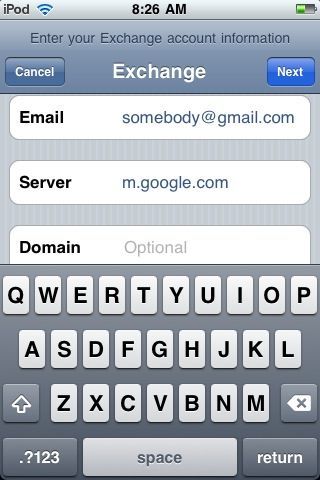 Looking at a shiny new iPhone? You're going to basically set up a Microsoft Exchange sync to Google's servers, just like you would with work. Google has outlined the setup steps at its Google Sync page. The short version is: Head to Settings on your iPhone, tap Mail, Contacts, Calendars, tap Add Account, and then pick Microsoft Exchange from the list. Enter your full Gmail/Google email address in the Email and Username fields and your password in the Password field (leaving the Domain field blank), then tap Next in the upper-right corner of the screen. In the Server field that appears, enter m.google.com. Ensure you've selected contacts to be synced when given the option, and note you can sync calendars and Gmail/Google Apps messages, too, if you'd like. If you have existing contacts on your iPhone, you'll be asked whether to merge them with your Google/BlackBerry contacts, or replace them -- it's your call.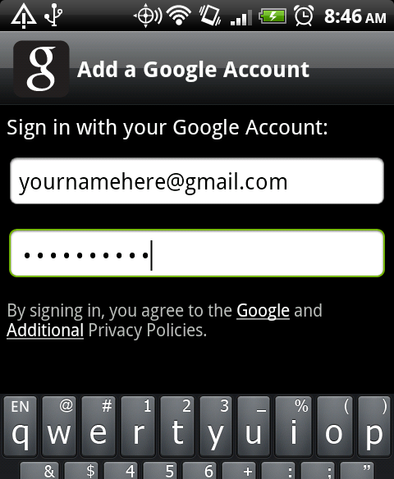 If you're rocking an Android smartphone, you likely already signed in or set up a Google account when you booted your smartphone for the first time. If you synced to a different account, or don't see your BlackBerry contacts after a good wait, head to the Settings app by tapping the Menu button on your home screen. Next, scroll and select Accounts & Sync. If your BlackBerry-synced account shows up, tap it and ensure Contacts is checked as a synced item. If you need to add an account, tap the Add Account button at bottom -- move through the usual steps.
Both iPhones and Android devices, synced through Google, will keep your contact list up to date on both your smartphone and through Google Contacts. When you want to add and edit names and details with a bigger keyboard, you can do so on the Web, and when you need to move smartphone again, you'll be covered.
This story, "Bye-Bye, BlackBerry: How to Transfer Contacts to iPhone or Android" was originally published by ITworld.