Page 2 of 2
Can You Develop Your Better Business Website In-House?
For larger businesses, keeping website development in-house is attractive. If this isn't within your area of expertise or budget, though, you can look for software that handles the coding aspect of sites. This lets you improve upon a template-based business website at a lower cost than outsourcing the development to a third party.
ClearString is one example of this. It's a software system that can be used by any business to create unique CMS websites and business applications. By encapsulating "chunks" of complex website functionality into easily configurable components, you can use a product such as clearString to manage domains, hosting and data security without scripting or coding. The video below offers a general introduction to the clearString platform.
CEO Rose says clearString is an option for businesses that need more than just the basics offered in template sites and user controls, for example, or different websites for different corporate divisions, or other business functions that hit the boundaries of a template website, including ecommerce, custom content and email integration.
"There are always options to take a different price path. You just have to really explore your options and get creative as a business," Fita says. "Developing logos and updating websites in-house should always be choice No. 1 if the major concern is cost."
The pros with finding a quality Web design and development firm is that you know that your design is going to stand out from the crowd, but making sure your business website can be found in search engines is just as important. If the firm doesn't include search engine marketing (SEM) in its service, Fita recommends that you split your budget between design and SEM.
"The most beautiful website in the world will not help you grow if you don't have a way to send traffic to it once it goes live," he adds, describing the drawback of investing all your money in design and nothing in search.
Joyce Weinberg, president of City Food Tours, says experience has taught him that it's important to know a bit about website development yourself when looking for a Web developer. Do your research before hiring anyone, and collect references from other businesses--there is a steep learning curve in going from a hosted template site to one that is developed for your business.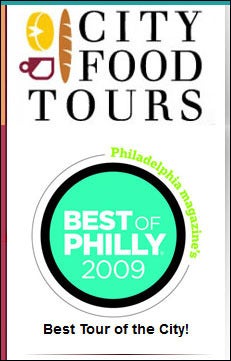 Weinberg recommends that a business do its due diligence and make sure the website is designed in such a way that it is very easy to build, change and optimize for search engines.
"You have to know what to ask for to get the right things," he says. "If you don't know, have a friend or business acquaintance look at you proposal so you know what you are buying."
Based in Nova Scotia, Canada, Vangie Beal has been covering small business, electronic commerce and Internet technology for more than a decade. You can tweet with her online @AuroraGG. Follow everything from CIO.com on Twitter @CIOonline, on Facebook, and on Google +.
This story, "Beyond Templates: Building a Better Business Website" was originally published by CIO.