Google+: The Social Network Without Passion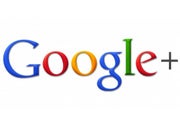 Google entered the social networking game with Google+ to fanfare and high hopes. But only a third of the site's users ever make a public post, and those who do only post every 12 days.
Google+ seems to be inescapable. Everywhere you go on the Web, you see that little logo and a picture. (Heck, I get tired of seeing my own mug staring back at me, page after page.) And people who are responsible for traffic on many sites have worried that competitors will find ways to use the social networking feature to grab page views.
[ InfoWorld's Galen Gruman explains how to adjust your PC or mobile device to get search results unpolluted with Google+ results. | Get the latest insight on the tech news that matters from InfoWorld's Tech Watch blog. | Keep up with the key tech news and analysis with the InfoWorld Daily newsletter. ]
Fears and annoyance aside, it turns out that Google+ is not nearly as popular as Google had hoped and many had feared. That's not to say, as some commentators have gleefully reported, that it's a "ghost town." It is not. The truth is more nuanced and tells us something important about the way the Web works these days.
Although Google says that plus has more than 100 million users, a survey by RJ Metrics cast serious doubt on how engaged those users really are. Indeed, it appears that only one third of the users ever post publicly, many only post a few times, and even then, at fairly wide intervals. "It looks like there is a large dormant user population that may have joined as result of being opted in by other Google services," says Robert J. Moore, CEO of the business analytics company.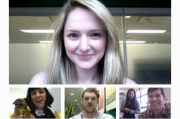 That sounds pretty bleak, and it does seem likely that Google overestimated the enthusiasm for yet another social network. But there's something important to keep in mind. Google+ users can post privately, as well as publicly, and when they do so, the engine used by RJ Metrics cannot see them, Moore says.
It's also evident that because many people opt in as part of their interaction with another Google service, those casual users who don't have much interest in the service will pull down the averages of time spent on the site and time between posts and so on, he tells me. (Moore, by the way, deserves some respect for being so frank about the limitations of his research instead of simply hyping it, as some analyst firms tend to do.)

Amazon Shop buttons are programmatically attached to all reviews, regardless of products' final review scores. Our parent company, IDG, receives advertisement revenue for shopping activity generated by the links. Because the buttons are attached programmatically, they should not be interpreted as editorial endorsements.