Page 2 of 2
Online Backup
How much irreplaceable data resides on your business's computers? How will you recover that data if the machines suffer a catastrophic failure or are lost or stolen? That data is vulnerable even if you're automatically backing up the drives to a local server or NAS box--what happens if a fire, flood, or other disaster hits your location, and you lose both the original and the backup?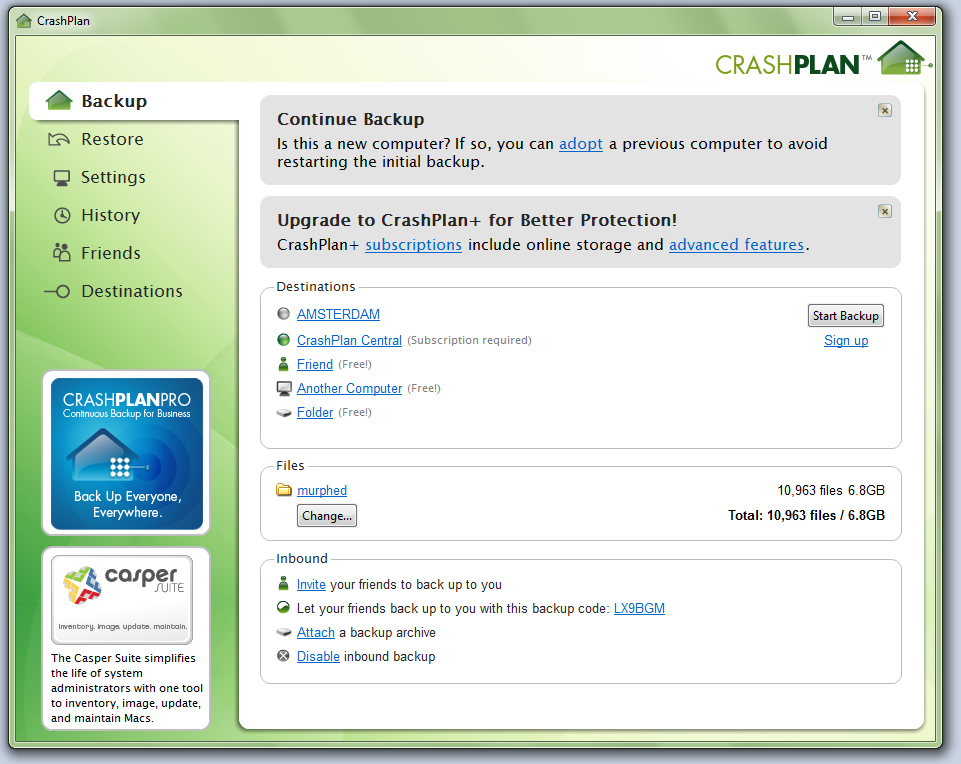 Sign up for a consumer-oriented online-backup service such as Backblaze, Carbonite,or CrashPlan, and you need never worry about losing access to sensitive data again. As with the cloud-storage services I've discussed, you don't need to dedicate any of your own resources--other than cash--or know how to set up an automated backup system. All you need to do is have each employee download and install an app.
Backblaze charges $50 per computer per year under its consumer and business plans; the latter plan (for businesses with five computers or more) adds central billing and reporting from a master account. Carbonite offers an unlimited amount of storage for one computer for $59 per year, but the company also has a small-business plan that provides 250GB of backup storage for an unlimited number of computers for $229 per year.
CrashPlan offers a free, ad-supported backup service for an unlimited number of computers, but it's not really intended for businesses, and it doesn't place your backups on CrashPlan's servers. If you want to back up to an offsite location via the free service, you make an arrangement with a friend or relative to back your files up to their computer (and they would probably expect you to reciprocate and host their backups). In contrast, their business plan costs $270 per year, but it will back up an unlimited amount of storage from as many as three computers. One of CrashPlan's unique features is its support for Mac OS, Linux, and even Solaris, in addition to Windows.
Whichever online backup route you choose, downloading and installing the relevant client software is a dead-simple process for you and your employees, and you'll gain instant peace of mind knowing that your invaluable data is protected from loss.