Page 2 of 2
4. How to Dim Insignificant Events
If you schedule everything--from your morning jog to blocking off time to catch up on the day's news--one Google Calendar can help make the important stuff pop.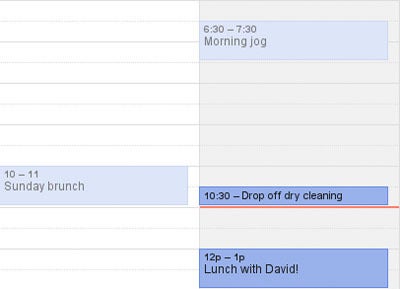 The "Event dimming" feature lets you do just that: Dim events that have already passed and dim future recurring events. Here's how to enable it:
Click the gear icon and choose "Settings." Under the "General" tab, scroll down to the "Event dimming" section, then select the options you'd like to apply, or deselect ones you don't want.
[Google Apps: 5 Hidden Calendar Tools and Tricks]
5. How to Receive a Daily Agenda
Want to see your day at a glance before it starts? Google Calendar gives you the option to receive an emailed daily agenda detailing all your appointments and meetings. Generally, the email is sent to you around 5 a.m. local time.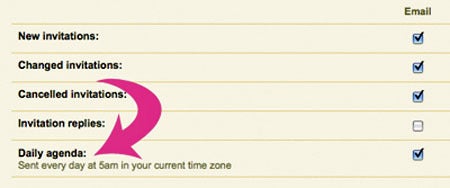 To receive a daily agenda, click the drop-down menu next to the appropriate calendar and select "Notifications." Select the Email check box next to "Daily agenda" in the section called "Choose how you would like to be notified." Then, click "Save."
Kristin Burnham covers consumer technology, social networking and enterprise collaboration for CIO.com. Follow Kristin on Twitter @kmburnham. Follow everything from CIO.com on Twitter @CIOonline and on Facebook. Email Kristin at kburnham@cio.com
This story, "5 Google Calendar Tips and Tricks for Power Users" was originally published by CIO.