Live Blog: Windows Phone 8 Details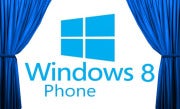 Microsoft announced today that its new mobile operating system, Windows Phone 8, will become closely linked with desktop PCs and tablets running Windows 8. The announcement was made during a Windows Phone Developer Summit in San Francisco.
We also expect Microsoft to give developers a clue about some of Windows Phone 8's new features and to showcase tools for creating apps using the new mobile OS.
This event is a lot like Apple's iOS 6 announcements at WWDC last week--targeted at developers, but interesting for tech enthusiasts.
Mobile users click here to follow along.

Amazon Shop buttons are programmatically attached to all reviews, regardless of products' final review scores. Our parent company, IDG, receives advertisement revenue for shopping activity generated by the links. Because the buttons are attached programmatically, they should not be interpreted as editorial endorsements.