Getting a Refund on a Cache Drive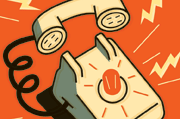 Not long ago, PCWorld mentioned Corsair Accelerator SSD cache drives, designed to speed up access times on mainstream PCs. They sounded useful, so I ordered one from Corsair's website. When I received the unit, I discovered that it worked only with a Windows 7 PC, not with my Windows XP desktop. This information was not listed anywhere in the technical information on Corsair's website. I called Corsair's tech support, which confirmed that the drive works only with Windows 7 machines and said I should get a refund. I got an RMA [return] form and sent back the drive. However, instead of a refund, I received an identical replacement. When I contacted Corsair again, the reps offered to refer the situation to a manager if I would submit proof of purchase. I sent them a copy of the invoice I had re­­ceived direct from Corsair's website. A deafening silence has ensued. Can you help?­

—James Baglien, Corvallis, Oregon

OYS responds: We contacted Corsair about Baglien's problem. A representative responded very quickly and offered to contact the product and support team to resolve the issue. Later that morning, a technical support manager called Baglien to sort things out. The Corsair reps issued a prepaid shipping label and said that they would issue Baglien a refund as soon as they received the drive.
Corsair's representatives say that they pride themselves on support and are embarrassed that Baglien needed On Your Side's help to get his refund. They said that they will use this experience to improve their performance.
Recall Alert: Lenovo ThinkCentre M70z and M90zAll-in-One Desktop PCs
Lenovo is recalling 188,000 ThinkCentre M70z and M90z all-in-one desktop PCs that were sold worldwide between May 2010 and March 2012. The company says that a problem with the power supply can cause the system to overheat and pose a fire hazard, and that two customers have reported that their PCs overheated, leading to fires that damaged the computers.
If you have an M70z or M90z computer, Lenovo recommends that you immediately stop using it and unplug the power cord. At press time, the company was offering free power-supply replacements for affected systems. To determine if your system is included in the recall, you will need the machine type and serial number from the bottom of your PC. For more information, enter the type and number data for your system at Lenovo's recall website.
Have you run into a problem involving customer service, a warranty, a rebate, or the like for your tech gear? Email us at onyourside@pcworld.com.