Move over Apple, Microsoft has become the new king of PR. It appears to be overtaking Apple's mastery at setting the blogosphere and tech press atwitter at the slightest rumor.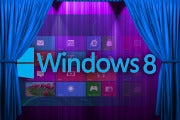 For evidence, one only needs to turn to the Windows 8 Surface tablet announcement earlier this week. For days before the announcement, the tech press and blogosphere was awash in rumors and anticipation normally reserved for Apple announcements or coverage of the choice of a new pope. Would the announcement be about a Windows 8-powered NOOK? Big news related to Xbox Live? Why was the announcement being held in Hollywood -- it certainly must have something to do with entertainment, right?
No one knew except Microsoft, and they kept everyone guessing. Live blogging of the event started well before the event itself. Reporters tweeted from the long line waiting to get into the event, posting photos of the waiting journalistic masses. Hyperventilation was the order of the day. One long-time, well-known tech journalist even opined in a live blog that the announcement was going to change everything, even though he had no idea what the announcement was going to be about.
The event itself was garden-variety Microsoft. Steve Ballmer is no Steve Jobs, and never will be. The announcement was certainly a big one, Microsoft selling Microsoft-branded Windows 8 tablets. But was it worth all the hype? Certainly not.
Then again, Apple's announcements are never worth the hype, either. And now, Apple has something to fear from Microsoft. No, it doesn't have to worry about Windows 8 outselling the iPhone, or Windows 8 tablets overtaking the iPad. But it does need to worry that Microsoft has overtaken it in hyping products and events.
This story, "Microsoft Takes a Page from Apple's PR Book" was originally published by Computerworld.