Page 2 of 3
Fields near San Agustin -- Andalusia, Spain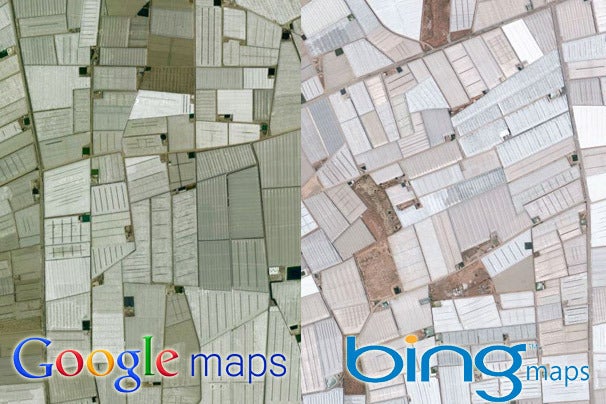 The fields near the Andalusian town of San Agustin are rich with sharp details on Google Maps, but on Bing Maps the colors really pop out and give it a more realistic feel.
Winner: Tie
Mendenhall Glacier -- Juneau, Alaska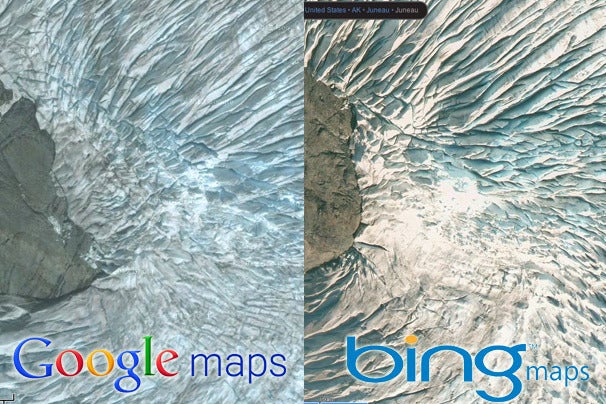 The details, shadows and colors in Bing's imagery of the Mendenhall Glacier in Alaska are topping Google Maps, which has imagery on a less sunny day it seems.
Winner: Bing Maps
Moroccan Mountains -- Assa, Morocco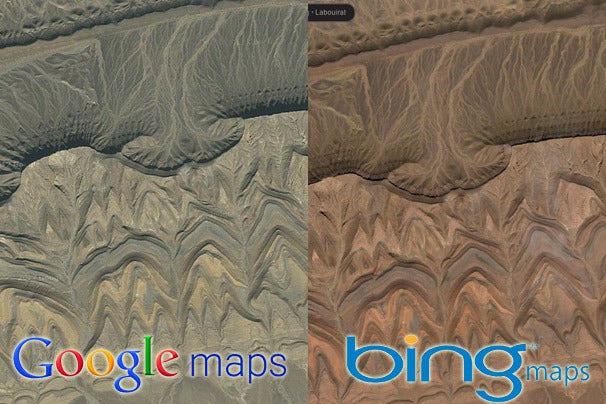 Google and Bing have great imagery of the Moroccan mountains, featuring the same level of details, but with noticeable color differences.
Winner: Tie