Page 3 of 3
Burj Khalifa -- Dubai, United Arab Emirates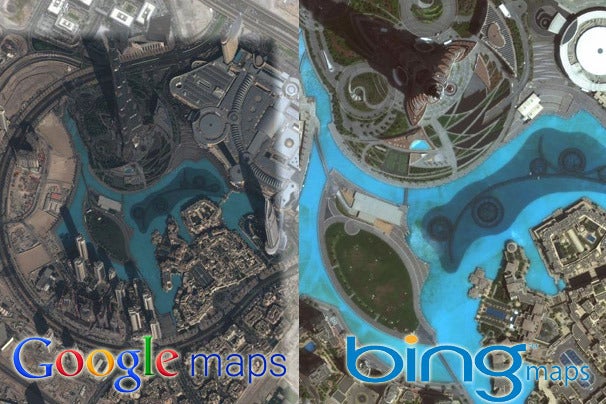 Strangely enough, Google Maps does not have very good satellite imagery of the tallest building in the world. On Bing though, colors are vivid, details are sharp and the buildings do not look slanted.
Winner: Bing Maps
Taipei 101 -- Taiwan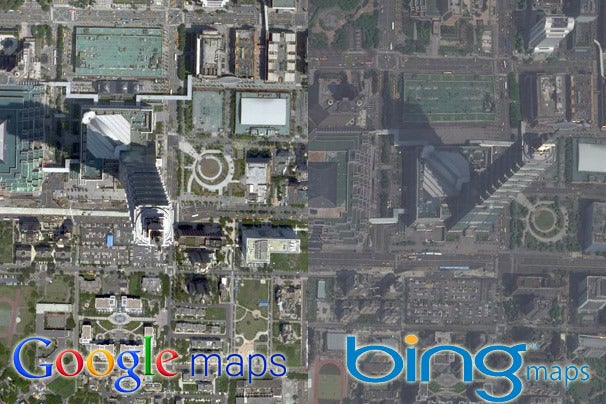 Looking at another tall building, the Taipei 101, Google Maps has better colors and more details, as Bing's imagery looks like it caught some haze on the lens.
Winner: Google Maps
Sarychevo Peak Volcano -- Sarychevo, Russia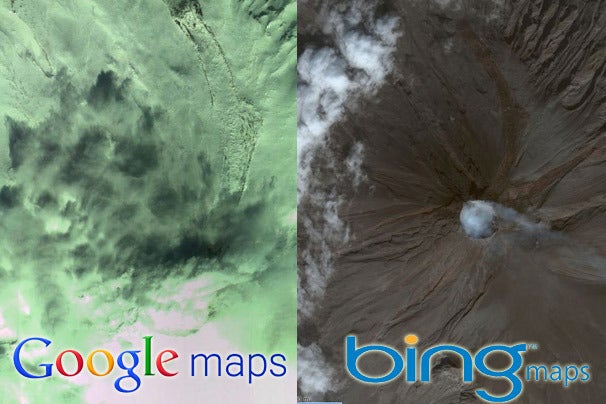 Google Maps had a really bad day when snapping the Sarychevo Peak Volcano in Russia. For some reason, the entire island is in a green hue, while Bing showcases detailed color-accurate images of the volcano.
Winner: Bing Maps
Oropeza -- Chuquisaca, Bolivia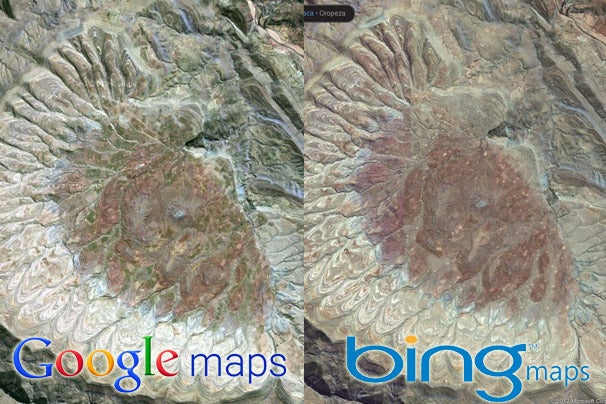 The Oropeza Mountains in Bolivia look stunning in sharp imagery on both Google Maps and Bing Maps. It looks like the images were taken at different times of the year, yet both are very detailed.
Winner: Tie
Bing Maps emerges on top, taking five out of 10, with Google Maps getting one win to go with four ties.