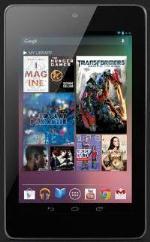 In the midst of Google I/O and a decent amount of excitement generated around the Nexus 7, you might think Amazon's Kindle Fire would be forgotten for a few days. You'd be wrong.
I'm sure it was all just a coincidence (yeah, right) but we've heard some new Kindle Fire rumors this week. The first mutterings came by way of DigiTimes, a source I've found to be highly unreliable so I basically ignored what was being said, but then Cnet got involved. Citing a "credible source," Cnet says new Kindles of both the Fire and E Ink variety would be announced during an event on July 31. Cnet suggests that pricing would stay the same while performance improved.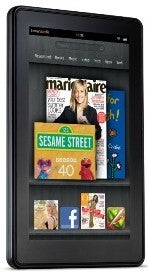 Three days later, Boy Genius Report jumped in with news of the long-rumored 10-inch Amazon tablet. BGR wouldn't speculate on date other than "soon." BGR describes the 10-inch "Hollywood" tablet as "a thinner version of the first generation iPad" with a front facing camera. It'll be running on a quad-core processor.
BGR's sources says construction quality of the new Amazon tablets is better than it is with the original Fire. Both tablets will have a metal casing and a port that 'may' be HDMI-out.
Excited yet? Me either. Back when we first heard rumors (in May 2011) of the Amazon "Hollywood" 10" tablet, a quad-core processor seemed quite impressive, but now it seems routine. Beyond that the rumors aren't telling us much.
I was pretty up on the Kindle Fire when it first came out but over time I've become more and more disillusioned by the custom version of Android it's running, and being limited to Amazon's AppStore. In truth for the past months I've just been using it as an e-reader.
So my number one question about any alleged new Amazon tablet would revolve around what the software experience will be. Are we still going to be running on a modified version of Android 2.3?
The timing of these rumors, coming just as Google is trying to get people excited about its $199 7-inch tablet, suggests that they may be intentional leaks from Amazon or just someone with an axe to grind with Google, but I'm not hearing anything that has me regretting my decision to pre-order the Nexus 7.
Read more of Peter Smith's TechnoFile blog and follow the latest IT news at ITworld. Follow Peter on Twitter at @pasmith. For the latest IT news, analysis and how-tos, follow ITworld on Twitter and Facebook.
This story, "Chatter of Kindle Fire Update Steals Nexus 7's Spotlight" was originally published by ITworld.