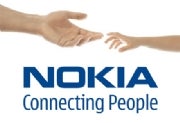 Nokia's stock price is falling through the basement -- down to $1.82 as I write this, around the same price it was trading back in 1994. How low does Nokia's stock need to go before Microsoft steps in and buys it?
At this price, Nokia is worth less than $6.9 billion. Although that's not chump change, even for Microsoft, buying it would be a good deal for Microsoft -- maybe even a necessary one. Nokia is Microsoft's biggest partner by far for Windows phones, and without Nokia, the struggling smartphone operating system won't likely survive.
Microsoft has considered buying Nokia before. Late last year, Microsoft asked to see Nokia's books, but was spooked by what it saw, and so backed off.
That was back when Nokia stock was selling for much more than it is now -- as high as $7.38 in November, 2011, and over $6 for most of December. At $1.82, the company is far more affordable.
Nokia's stock price reflects just how badly the company is doing. Recently it announced that it had lost $1.2 billion in the first quarter, with sales falling 29 percent. Ironically, many of Nokia's problems seem to be related to the Microsoft deal. The New York Times recently reported:
The company also warned investors that its loss was likely to be greater in the second quarter, which ends June 30, than it was in the first, and that the negative effects of its transition to a Windows-based smartphone business would continue into the third quarter.
And the Times added:
The Finnish company has seen its sales fall and profit evaporate as consumers and operators have avoided, or demanded discounts on, smartphones running Nokia's in-house Symbian operating system, which the company is phasing out. Although Lumia devices have won critical praise, sales have not been strong enough to offset declines in its main business.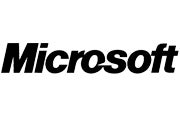 Things are so bad that the company may run out of cash, reports Reuters.
So someone will likely have to step in to save the company. Microsoft makes the most sense, because it has the most to lose from Nokia going under. Also, as the release of the Surface tablets show, Microsoft is willing to create its own branded hardware. What better company to do that for smartphones for Microsoft than Nokia?
This story, "Why a Microsoft-Nokia Merger Makes Sense" was originally published by Computerworld.