Chrome for Android now sports a new look in line with Material Design, the minimalist makeover coming to Android L when it goes live this fall.
Chrome 37 is hitting devices already—my Nexus 5 received the update Thursday night. Along with the new design, the Chrome Releases blog reports you no longer need to re-sign in to any other Google sites while signed in to Chrome.
Google has gradually been upgrading its core apps with Material Design, starting with Google+ and recently moving on to the Drive suite.
With Chrome, you'll notice more animation when opening a tab or touching any of the menu buttons. The new tab page now features a search bar that transitions to the top of the screen when you start typing in it.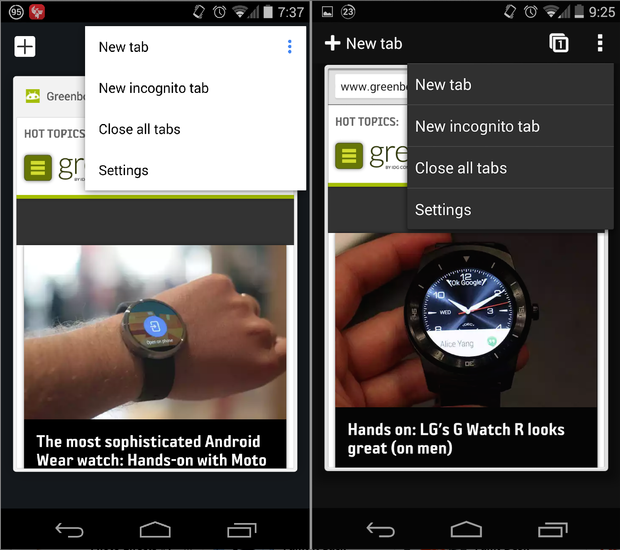 Chrome for Android Beta users first got a taste of the new design in July, as Google usually tests out major features there before pushing it to the stable channel. If you want to live on the edge, you can grab the Chrome Beta version from the Play Store.
Along with the new design comes the obligatory bug fixes and performance improvements. If you want to fully geek out on the details, hit the Git history.
This story, "Chrome for Android gets a Material Design makeover" was originally published by Greenbot.