With a Droid Turbo there'll be no need to worry about making a mad dash indoors when you're caught in a rainstorm.
The robust new phone that will probably hit Verizon in about two weeks can handle "20 minutes in a downpour" thanks to its waterproof build, according to marketing materials uncovered by Android Central.
While we already got a pretty solid sneak peek at the device last week, this newest leak fills in the rest of the details. Accompanying the 5.3-inch, 2560 x 1440 resolution screen (often called "Quad HD" as it's four times that of traditional high definition) is a Snapdragon 805 processor, 32GB of storage, and 3GB of RAM. A 3900mAh battery is supposed to give the phone nearly two days of battery life without a recharge. There's no word if it will make the iconic Droid sound, but one can hope.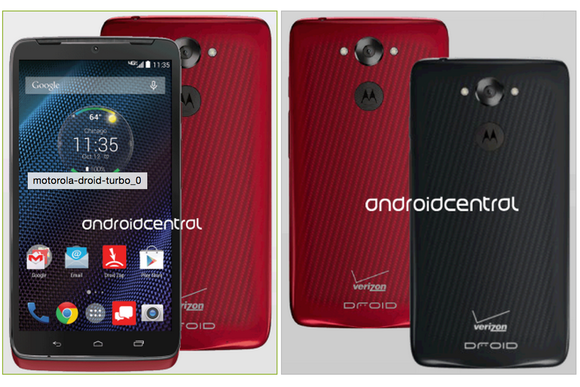 The software won't be quite the near-stock experience you get with the Moto X, as it has something called Droid Zap for quick location-sharing or summoning a Chromecast slideshow. You can even order your phone to take a screenshot with your voice by saying, "OK Droid Turbo, zap my screen." 
Nothing in the leak tells us anything about the potential price, alas.
Why this matters: The Droid brand still resonates with some buyers—I still have people notice my Android phone and ask, "oh is that a Droid?" It was the first line of Android phones to really catch on, and both Verizon and Motorola clearly feel there's purpose in cranking out more of them, even with Motorola already offering the excellent Moto X and due-at-any-moment Nexus 6 phablet.
This story, "Motorola Droid Turbo leaked: Two days of battery life, Quad HD screen, and more" was originally published by Greenbot.