Google is dialing back its ambitious plans to make Hangouts the all-in-one app for text and picture messaging on Android. Lollipop 5.0 will ship with a separate Messenger app, which we first spotted in a leak of the Nexus 6 just before its announcement.
The app will ship as the default for SMS and MMS, whereas Hangouts is the pre-selected choice on Kit Kat, the current version of Android.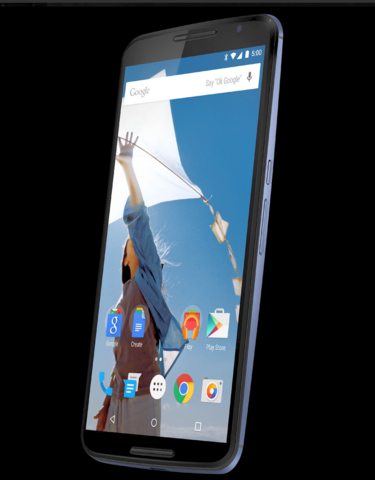 Google confirmed to Android Police that this icon is indeed for an app called Messenger, built specifically to handle text and picture messages. (It's essentially an updated version of Android's Messaging app.) Hangouts can still handle those tasks if that's the preference.
Here's what a Google spokesperson told Android Police:
"Messenger and Hangouts offer users choice, each have their own benefits. Hangouts work great for cross platform (web, iOS, Android) and cross medium communications (video, voice,messaging, SMS). Messenger will be specially designed to be a quick and easy way to send and receive SMS and MMS messages on Android; more to come (Nexus 6 will come with both apps)." 
Google is also rumored to be building a separate messaging app for its Android One phones in India to compete with WhatsApp, but there's no indication this app is part of that effort. 
Why this matters: Google is backtracking on its goal of moving all of its messaging into Hangouts. The app now handles SMS, MMS, Hangouts instant messages, video chat, and Google Voice. With this feature creep it's become rather bloated and clunky to use, requiring too much navigation to handle simple tasks.
It never had the fluidity of something like iMessage, which transitions between instant messages and SMS seamlessly. The new Android Messenger app should streamline some of the confusion around the myriad messaging options in Hangouts.
This story, "That mysterious Android 5.0 icon is an updated messaging app, but Hangouts is still there" was originally published by Greenbot.