Android Wear smartwatches should be a lot more pleasant to use following an update to Android 5.0 Lollipop.
Phandroid claims to have seen the updated software, and says that several usability improvements and new features are on the way.
Here's a quick rundown of what's reportedly coming to Android Wear next:
Android Wear's companion smartphone app will get battery stats, a storage monitor and the ability to set watch faces through the app.
Google is putting out a slew of new watch faces along with an official API so developers can create their own. Watch faces will also get the ability to display weather notifications.
Users who dismiss a notification by accident can swipe up to see an "Undo" option.
Swiping down from the watch face will no longer go directly to silent mode. Instead, it'll bring up some quick toggles that users can swipe through, including a "theater mode" (which turns off the display until users double-tap it), a bright "sunlight" mode, the silencer and a settings shortcut.
Swiping down from the voice command prompt will show apps in the order in which they've been used, rather than a static list.
Vision impaired users can make text larger, invert colors or enable magnification gestures.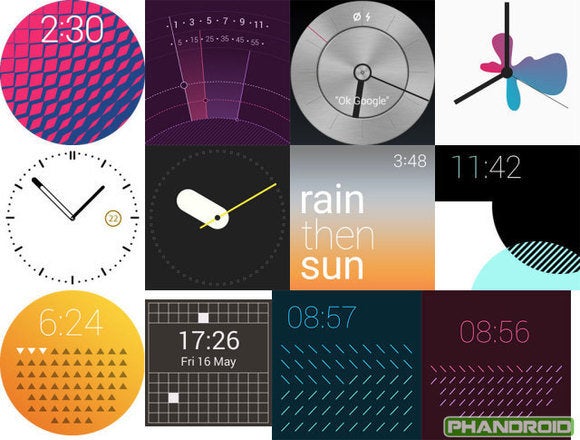 According to Phandroid, the Lollipop update could arrive in early December. An update last month added local music storage and support for GPS (though only one Android Wear watch offers location tracking at the moment).
Why this matters: Android Wear has plenty of promise, but it also had its fair share of rough edges and missing features when it launched over the summer. If Phandroid's report is accurate, Google's next update should cut down on some of Android Wear's more frustrating elements, girding the company and its hardware partners for the Apple Watch assault next year.
This story, "Android Wear Lollipop update looks like a big boost to usability" was originally published by Greenbot.