The best laptops of 2017: Ultrabooks, budget PCs, 2-in-1s, and more
Our top picks feature the best tech advances in portable PCs, from new CPUs and GPUs to new materials.

Page 2 of 2
Best portable gaming laptop
Nvidia's Pascal GPUs haven't just put the traditional beefy gaming laptops on a par with desktop machines. They've also made the term "portable gaming laptop" no longer an oxymoron. Put a GTX 1060 into a laptop and you have a capable machine that can survive away from a wall socket—and won't break your back while carrying it, either.
Now, at five pounds, the Alienware 13 is a little heavy for its size—but it's worth toting around those extra ounces. The model we reviewed packed a gorgeous OLED 2560x1440 display, a quad-core i7-6700HQ processor, and a VR-capable Nvidia GTX 1060 for flawless 1080p gaming. (Yes, you can play at 2560x1440, too, if you crank down some of the settings...or buy an Alienware Amplifier and pop in a beefier video card.)
Its extra weight comes from its incredibly sturdy and solid chassis, built to withstand hot climates and gamers who react physically to the highs and lows of gameplay. If you're of a more even temperment, and really want to ditch the weight, you can instead opt for our runner-up, the MSI GS63VR, which is a pound lighter and sports a larger display. The MSI model can't compete with the luxury of this Alienware's screen, though: Gaming on it makes the best LCD panels seem pixelated and washed out.
While performance is just a tad under that of the MSI GS63VR, the difference is almost negligble: just one or two frames less per second in our Tomb Raider and Middle-earth: Shadow of Mordor benchmarks. If you can splurge on this version of the Alienware 13, we say do it. From its slick design to its performance, battery life, and OLED display, it's exceptional in every metric we usually examine.
[$2,099 MSRP as reviewed]
Runner-up
Nvidia's impressive jump in performance between last-gen Maxwell GPUs and this year's Pascal GPUs has truly changed the gaming laptop space. MSI's GS63VR Stealth is the boldest example of this: This portable gaming laptop sports a 15.6-inch screen, a quad-core i7-6700HQ processor, and a GTX 1060—all while weighing just four pounds. (That's not a typo; we double-checked that number on our office's postal scale.)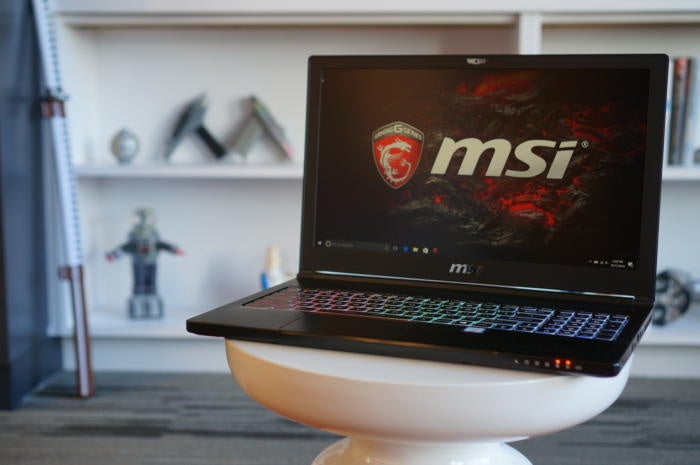 You do make some trade-offs to get the weight that low, of course. DIY upgrades will be difficult on the GS63VR, and the build quality is definitely less sturdy than what you'll find on Alienware's 10-series laptops. Adding to the list of potential negatives are the GS63VR's display, which has muted colors and doesn't get very bright, as well as the weak audio subsystem.
Despite its drawbacks, the MSI GS63VR Stealth is still a 15.6-inch, four-pound laptop that can play the newest games at 1920x1080 with settings at or near Ultra. If you opt for it, you can finally have portability and performance at the same time.
[$2,099 MSRP as reviewed]
Best high-end Chromebook
Nothing against our former favorite, the Dell Chromebook 13 (which is still a really nice Chromebook), but HP's Chromebook 13 literally outshines it with a beautiful-looking laptop that no one will mind showing off, and power to spare.  
It's also the first serious competition to Google's Chromebook Pixel flagship (specifically, the second-generation, 2015 model).  Our review unit, the third-highest of four SKUs, priced at $819, performed on a par with the $999 Chromebook Pixel in our tests, plus it has a higher-resolution display.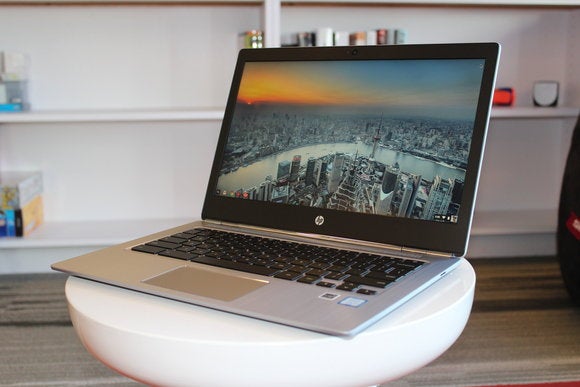 The only thing about the Chromebook 13 that might be less than outstanding is the battery life, which fell well below HP's spec in our tests, though it's still pretty good. We've also heard complaints about the trackpad's responsiveness, though we didn't notice it on our review unit.
[$499–$1039 MSRP; $819 as reviewed]
Best low-end Chromebook
We have low-end Chromebooks to thank for bringing web productivity to the masses—budget-minded individuals, and of course, cost-conscious schools. Our pick for the best low-end model is the Asus C202S. Built to endure being shared among students, schlepped around classrooms, and shoved into backpacks, it's more than ready to handle incidental wear and tear in your home environment.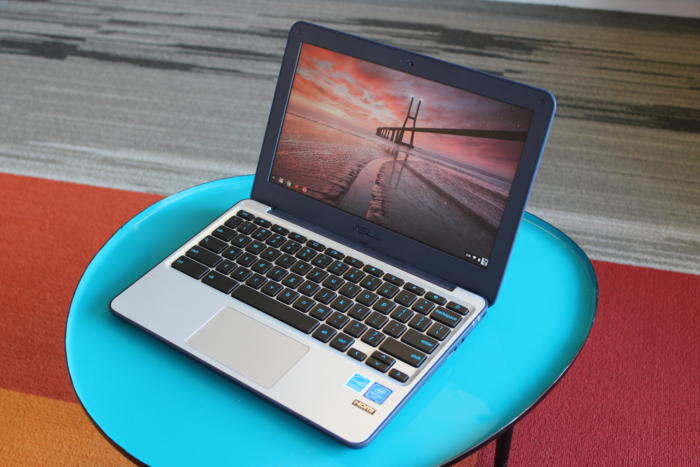 Most Chromebooks in the $200 price range don't feel up to much challenge, honestly, but you'd actually have to work a bit to rattle the C202S. The durable design also makes it nicer to use than most bargain models. What I love most: It has a surprisingly nice keyboard (whereas many low-cost Chromebooks' slabs are awful), and it's even water-resistant and repairable.
[$229 MSRP]