Google keeps fine-tuning its Play Store app, this time adding some useful resources for managing your payment options and keeping tabs on your purchase history.
Version 5.1.11 creates a new My account section inside an expanded slide-out navigation drawer. From here you can change which credit card is tied to your Play account, confirm which payment methods you already have in place, or view anything you bought Google Play.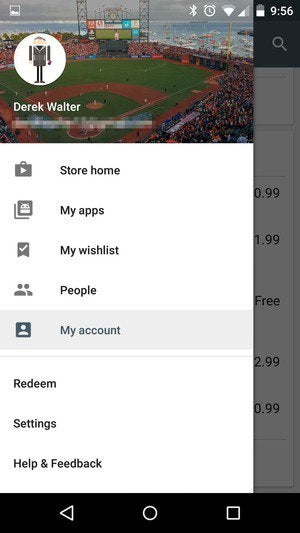 There are new options for redeeming a Play Store gift card, buying Google Play credit, or connecting your PayPal account.
Your past purchases now show all your Google Play purchases, including devices, a Play Music subscription, or digital content like movies, books, music, and apps.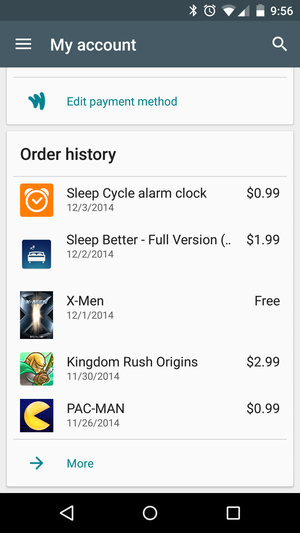 Sadly, the slick hamburger icon animation that morphed into an arrow is now obscured by the larger slide-out menu. However, Google is clearly targeting a consistent look with its full-length navigation drawer, listing your account email address, Google+ profile and background pictures.
The update should roll out to your device soon, or you can grab the APK now.
The impact on you: You don't have to jump onto a computer anymore to handle these account details. This update also makes it much faster to check out your account balance, useful if you've bumped up your account with some virtual cash through the Google Opinion Rewards app.
This story, "Play Store app update adds new tab for easier account management " was originally published by Greenbot.