LAS VEGAS—Asus really wants to break into the American smartphone market, so it's pushing a big-screen phone with a new interface in hopes of impressing Android fans. 
The Zenfone 2 has a 5.5-inch screen, 13MP camera, and comes with Android Lollipop, though it is overlayed with Asus' reworked interface. The Zenfone 2 also has a 2.3 GHz, 64-bit Atom processor (unusual for a phone), though there's 4GB of RAM instead of the 8GB this type of chip could handle.
The HD display delivers 403 ppi and has a 178-degree viewing angle, according to Asus. It's also LTE compatible and has a 3,000 mAh battery.
The Zenfone 2 includes a 13MP rear camera and 5MP front shooter. The camera has a wide-angle, f/2.0 lens that Asus promises will have no shutter lag. Asus' "Pixelmaster" software is supposed to instantly touch up your photos. An earlier rumor indicated there would be some kind of dual lens, but it turns out the images were really of the back of the phone which has a giant circle to promote the "Zen" branding.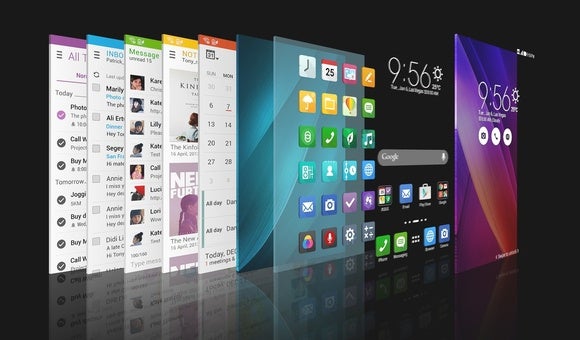 Asus is also touting the phone as an ergonomic choice, with a curved build and a volume button on the back, such as is found on the LG G3.
The Zenfone 2 will be available on contract for $200, and come in five colors: Osmium Black, Sheer Gold, Glacier Gray, Glamor Red and Ceramic White. There's no specific word yet on when it will be for sale and on what carriers.
Why this matters: Asus is making a big push for a piece of the American Android smartphone market, trying to keep up with competitors that keep expanding screen sizes and camera specs. Its biggest drawback is the Zen UI, which looks far less attractive and user-friendly than Google's own aesthetic in Android Lollipop.
This story, "Asus launches Zenfone 2 with 5.5-inch screen, Android 5.0, in effort to lure U.S. buyers" was originally published by Greenbot.