Discovering great new apps and games on Google Play can be a pain, and with a wealth of content added daily, it's not getting any easier. We could point you towards lengthy lists of fresh releases and let you find the gems yourself, but instead, we'll do the heavy lifting for you.
Five to Try is our new weekly column that highlights a handful of just-released or just-updated Android apps and games we think you should try out this week. We'll share initial impressions, but the goal is to get you the info you need on what's interesting and relevant right now so you can begin enjoying the apps without delay.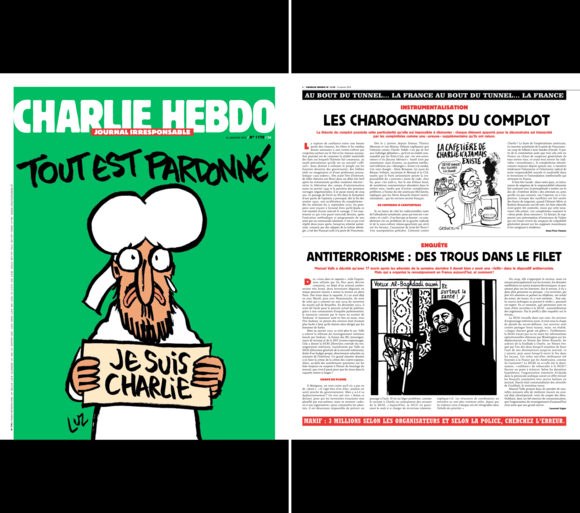 On January 7, the world was startled when masked gunmen stormed the Paris offices of satire magazine Charlie Hebdo, killing 10 employees along with two police officers. It was a shocking attack, but also a disturbing assault on free speech—Charlie Hebdo had been targeted for criticizing religion and other sensitive topics.
But while the impact was felt in human lives, it won't chill the publication's aims or reach, as the new issue has sold more than a million print copies—and now it's available on Google Play, as well. The issue is only out in French as of this writing, but an English translation is reportedly due soon, and your $3.54 issue purchase helps support both the publication and the essential need for a free press. (Note: Nudity and other potentially offensive content found within.)
Charlie Hebdo is free with in-app purchases.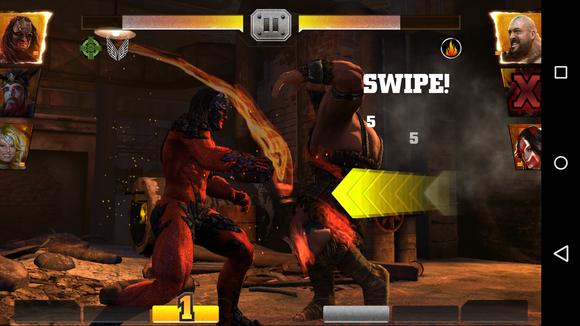 WWE's particular brand of entertainment can be divisive—people are often really into it or really not—but Immortals isn't a typical pro wrestling game at all. This free-to-play offering from Mortal Kombat maker NetherRealm Studios blends 2D fighting game action with a collectible card aspect, letting you custom-choose a trio of combatants to take into battle.
Also, all of the notable wrestlers within have been transformed into comic heroes and fantasy warriors, with some great artwork and costumes within. It's very similar to the studio's previous DC Comics fighter, Injustice: Gods Among Us, and if that game's longevity is any indication, the strong card-amassing hook should keep the simplistic tap-and-swipe gameplay fresh for some time.
WWE Immortals is free with in-app purchases.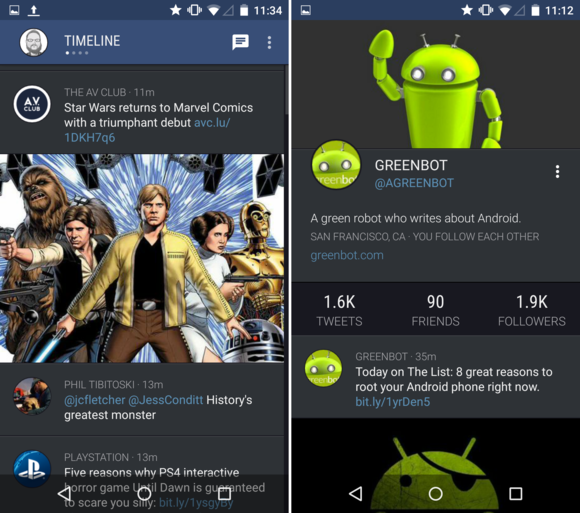 Power tweeters—and anyone else who wants a distinctive, Material Design-influenced Twitter client—take note: Falcon Pro is back, and it's been rewritten from scratch for Lollipop. The totally new Falcon Pro 3 maintains the core elements of the earlier favorite, with column-based viewing of your timeline, mentions, and more, and the new UI is extremely attractive.
Large, bright images load inline with tweets, and scrolling is super fluid. Falcon Pro 3 launched without direct message access, as noted in our review on Wednesday, but that's already been patched in, making the app both slick and very useful. It's a free download, but buying token access to use it costs $3.99 for the first account—and it's worth it.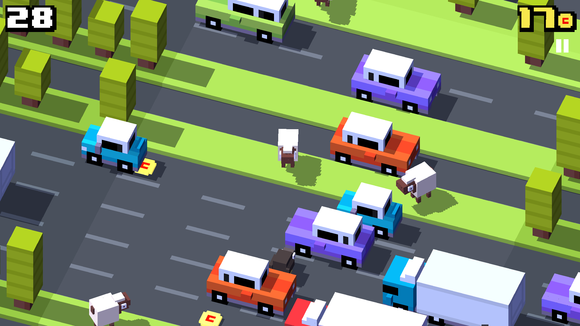 I'm fudging the timeline with this first entry to include Crossy Road, which launched last Thursday, as it's one of my most-played mobile games in months. Think of it as an endless take on Frogger: you'll hop ahead one lane at a time, through traffic and across floating logs, to set the furthest distance possible. Add online leaderboards to the equation and it proves utterly spellbinding.
It's a simple game, but the balance of risk and reward is ever appealing. If the need to trounce your friends in tap-based skill competitions is impossible to ignore (like it is for me), then you'll probably be playing Crossy Road incessantly for weeks to come. While Crossy Road has in-app purchases, it never bugs you to spend money or restricts your play.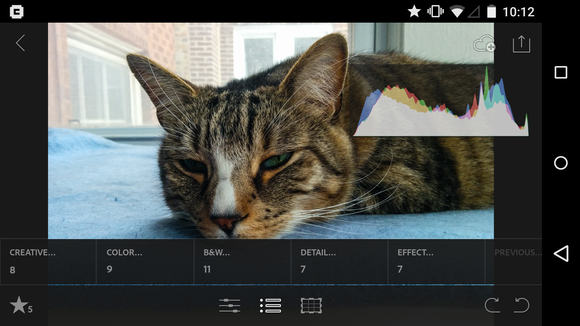 If you like to use the same tools for on-the-go photo editing as you do on your PC, then this week's release of Adobe Lightroom Mobile is surely great news—mostly. Adobe curiously hasn't released a tablet-optimized version yet, but Lightroom works just fine on a phone, especially for those with larger handsets.
Its simplified interface doesn't have the deeper tweaking tools of the desktop version, but the ability to edit RAW files and play with imported digital camera photos on your phone is handy. Lightroom Mobile requires a paid Creative Cloud subscription (or the free 30-day trial), so it's best served as a companion app for existing PC users. Anyone who simply wants to fiddle with phone camera shots can do just fine with Aviary or Snapseed.
This story, "Five to Try: Charlie Hebdo goes digital, WWE's superhero brawler, and Crossy Road hits Android" was originally published by Greenbot.