Want to load up on some new apps and games before the weekend hits? Our Five to Try column spotlights the latest intriguing releases and significant updates so you always have something fresh and interesting to explore and enjoy on your Android device.
This week, we have Microsoft's eye-catching Picturesque Lock Screen, as well as classy restaurant reservation app Reserve and a major update to the much-loved Timely Alarm Clock. And if it's games you're after, we have the brand new remake of tough-as-nails timing test Wave Wave, as well as the amusing (and free) downhill winter sprint that is Dudeski. Read on for our quick take on each.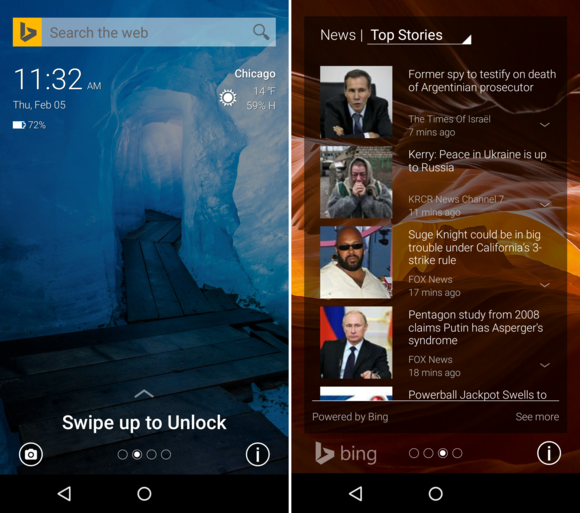 Looking to break from your usual lock screen? Believe it or not, Microsoft has the latest notable option on the Play Store—and even more surprising is the fact that it's inspired by the company's own Windows Phone OS to some extent. As the name hints, Picturesque puts an emphasis on bold, eye-catching photography, delivering a new Bing photo every time you power on the display.
Shaking the phone swaps to a different photo, and the lock screen shows the weather and battery life, and offers a Bing search bar. You can optionally display app shortcuts, and swiping left pulls up top news stories, as well as access to the flashlight and other settings. It's handy, attractive, and free, though the heavy Bing branding might be a bit much.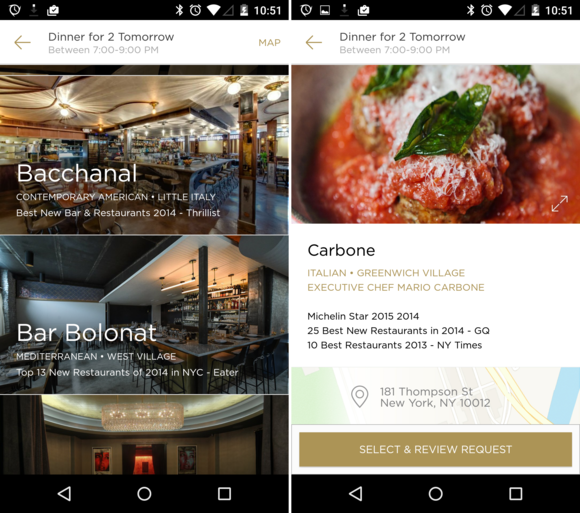 If you're stressing over Valentine's Day plans, or just want to book a nice dinner out with a loved one or friends, consider grabbing the newly released Reserve. Yes, there are loads of restaurant recommendation apps, not to mention options for booking reservations from your phone. But Reserve puts it all together in a slick, useful package and offers a couple of perks (for a fee, of course).
For example, booking a restaurant through Reserve lets you pay for the entire meal automatically through the app—no need to bother with a bill and signature. And if you're trying to get into an in-demand spot, you can "bid" a percentage fee given to the eatery on top of the bill to improve your chances of getting in. Grimy as that sounds, it might be worth considering if you're desperate to make a good impression with dinner.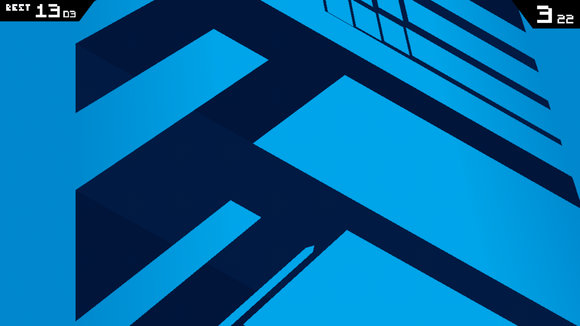 If you like your games to be more like flaming balls of stress rather than cuddly, casual diversions, surely the new and improved Wave Wave ($0.99) will sate that desire. It owes a debt of inspiration to the remarkably brutal Super Hexagon, only here, you're guiding a speeding line through an obstacle course of sharp turns and tight pathways. And if that wasn't enough, the screen is constantly rotating too. Lasting 10 seconds on the easiest setting felt like an early accomplishment. (It's really not.)
The original version of Wave Wave released last summer has been renamed to Wave Wave Legacy; it had more randomized modifiers to throw you off, but also lacked the consistent rotation, so the new game feels quite different.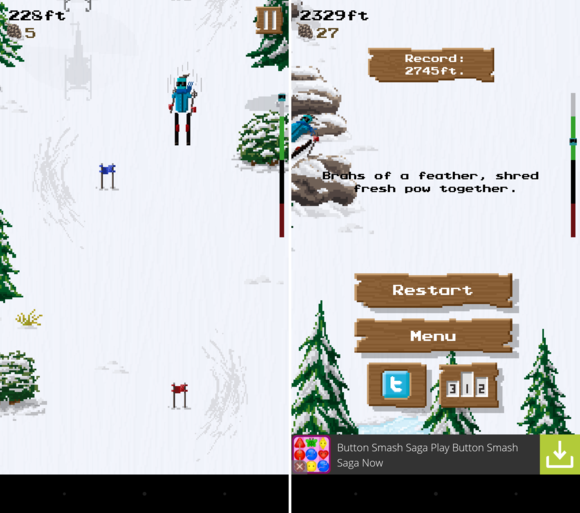 If you've been perpetually pummeled by falling snow over the last week (as I have), playing a winter-set game about outrunning an avalanche might not hit the sweet spot right now. But don't fault Dudeski for its timing, as this arcade-style skiing game delivers breezy fun suitable for any season.
You'll glide downhill as a little pixel dude, tapping and holding left or right to swoop him in that direction. Whipping around slalom gates, avoiding hazards, and snagging pinecones is the goal, all while keeping clear of the rumbling wave of winter doom. And the 'tude is amusing, thanks to poetic quips, talking animals, and hidden secrets all around the mountain. Also, it's totally free with unobtrusive menu banner ads.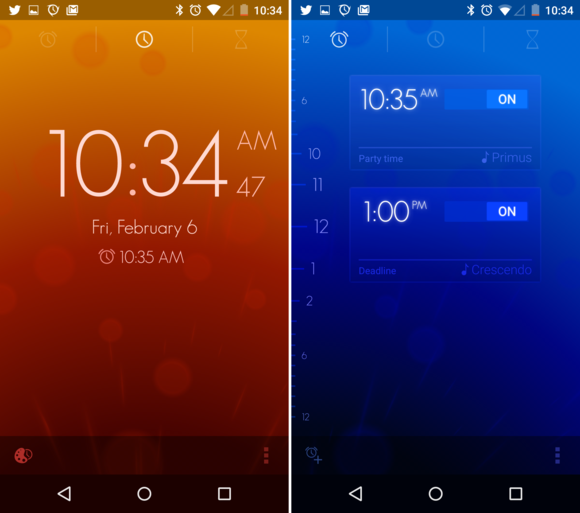 Timely has long been a smart and attractive alarm clock option, but with this week's update—the first significant one since Google bought app maker Bitspin—the super-sleek app is even smarter and more attractive.
The update does a bit of maintenance to make Timely run better for Lollipop users, even if it doesn't dive headfirst into a Material Design overhaul. But the bigger tweaks come with additions like support for Google Now-set alarms, further color customization options, and the ability to choose your own wake-up songs or sounds. If you stopped using Timely for its lack of updates, now's a great time to revisit.
This story, "Five to Try: Picturesque perks up your lock screen, and Reserve helps secure V-Day plans" was originally published by Greenbot.