Ready for the weekend? Why not use that time to explore some of the hottest new apps and games for your Android devices? Five to Try is our weekly look at what's fresh and interesting on the Play Store, and we've got another solid set of options to consider.
Do Button, Do Camera, and Do Note from IFTTT are simple, effective apps that help you perform traditionally multi-step tasks between Internet services in an instant. Meanwhile, Palabre is an attractive new RSS reader, and Pebble's app update brings a big feature to the popular smartwatch. And if it's gaming you want, we have Toca Nature for kids to explore, as well as classic fighter Garou: Mark of the Wolves.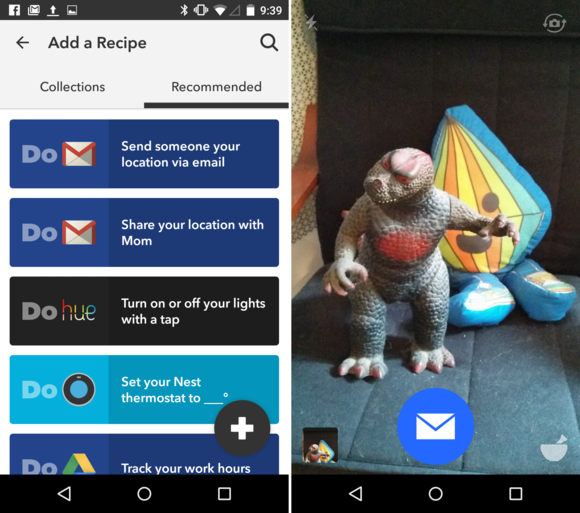 Technically, these are three separate apps, but they all coexist within a system that you might have heard about: IFTTT, or, "If this, then that." It's a platform that lets users automate tasks across multiple Internet services—like sending data from a fitness tracker to a document in your Google Drive account—and the three new Do apps essentially give you easy access to common functions. 
Do Button is the most flexible of the bunch, letting you do things like turn on/off Philips Hue lights with a tap, set a Nest thermostat to a certain temperature, or automatically email certain people with a preset message (like, "Be home soon!"). Do Camera, on the other hand, can immediately send a snapshot to an account, like Twitter, Facebook, or Evernote, letting you sort images on the fly based on what you're shooting. And Do Note does much the same with fresh text missives.
You're limited to three such action "recipes" per app for now, but they're totally free and plenty customizable. It can save you a lot of time spent fumbling through multiple apps, especially if you often perform a lot of the same tasks, so grab them and see how Do apps can streamline your routine.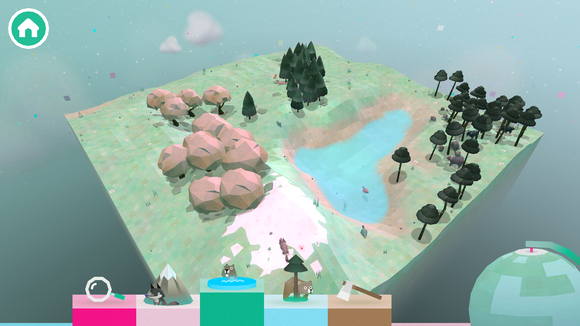 Toca Boca's many apps have done a great job of engaging children and introducing them to interactive concepts without being overwhelming—or worse, uninteresting or ugly. Toca Nature ($0.99) is no exception, offering an alluring little world creation game that's easy to enjoy and filled with just enough wonder to warrant a stay.
Manipulating the terrain is done with simple drags of your finger, whether you're planting trees (which also result in animals appearing), raising up hills, or digging out lakes. You can freely tweak and retweak the land as you see fit, as well as zoom in to see the wildlife go about their lives and lightly interact with them. There isn't much more to it than that, but the accessible sandbox design makes Toca Nature ideal for younger players.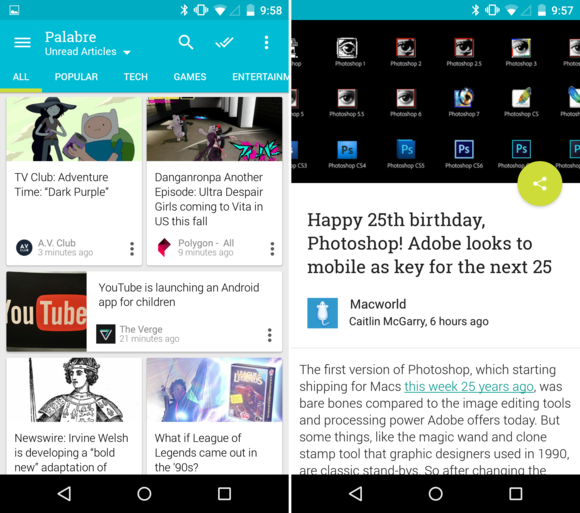 Looking for a Material Design-friendly RSS reader to complement the rest of your Lollipop apps? Palabre might do the trick. It's attractively designed across its standard and dark themes alike, and it packs in a lot of information within a small space. You'll see large and small boxes for synced stories, complete with images, which also helps break up the flow of content.
Thankfully, Palabre plays nice with Feedly, so you can sync over an account, or you can just start adding your favorite websites' feeds and keep everything self-contained within the app. I hit a couple of refresh-related bugs in this early version, but hopefully those will be sorted soon. And you can pay $2.47 to kill ads within this free app, but they're pretty innocuous, so it doesn't come off as a necessity.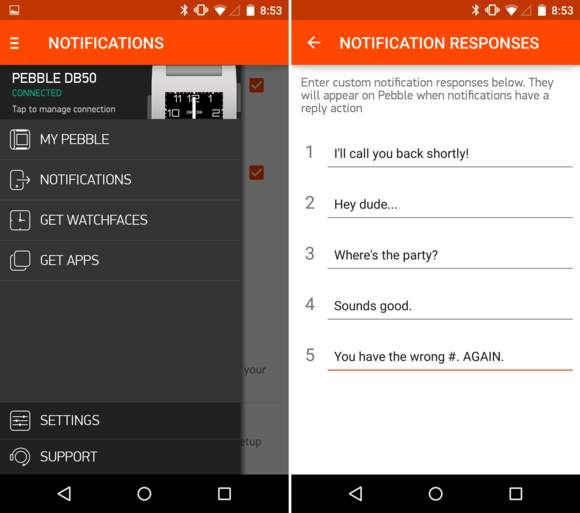 Pebble might be on the verge of announcing something totally new, but here's a welcome twist: the watch you already have just became a lot smarter without you having to spend another cent. That's because the Android app was updated this week to bring Android Wear's actionable notifications to the platform. 
Without a touch display, the Pebble will never be quite as advanced as a full-fledged Android Wear smartwatch. But now you can respond to messages and notifications directly from the watch, whether it's using preset replies (set within the app) or by choosing from options mapped to the watch's side buttons. And this useful added functionality is only on Android—sorry, iOS users.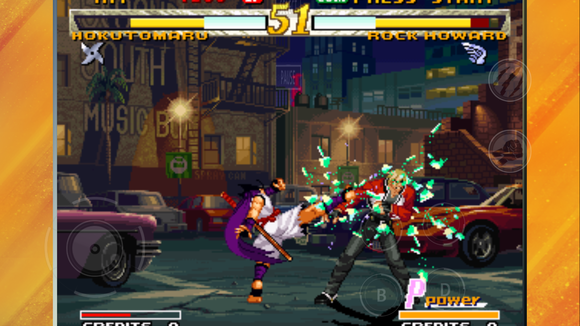 Despite the unusual title, Garou: Mark of the Wolves ($3.99) is spun off from SNK's classic Fatal Fury fighting series—and this 15-year-old arcade favorite makes a solid debut on Android, despite encountering the same kinds of challenges that all fighters face with touchscreen input.
The hand-drawn sprites look great, and the diverse roster is appealing; also, for serious fighting fans, Garou has long been known as a complex, rewarding game to learn and master. Playing with the touch buttons isn't ideal, especially due to the directional pad, but it'll suffice for casual play on the go. Use an Android gamepad if you've got one to overcome input issues and get the most out of this quality port.
This story, "Five to Try: Do Button simplifies everyday tasks, and Toca Nature offers kids a wilderness sandbox" was originally published by Greenbot.