Welcome to Five to Try, our weekly look at the latest Android apps and games you need to check out. YouTube Kids should be a godsend to parents going forward, as it highlights appropriate content within a child-centric interface. Conversely, the long-anticipated iA Writer serves a very different task: encouraging productive writing via a smartly spartan interface.
On the gaming front this week, Magic Touch: Wizard for Hire will challenge your gesture-drawing skills, while Highrise Word Heroes puts an offbeat, entertaining spin on typical letter-connecting games. And when you're done watching, writing, and playing, you can help further cancer research by running Folding@Home while you sleep. Sounds like a full, productive day, so be sure to scope out all five apps!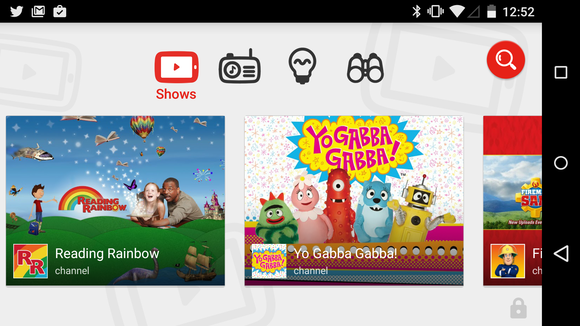 YouTube has become a go-to destination for parents looking to educate and enlighten their kids—or simply entertain them for a spell—and the new YouTube Kids app aims to create a safe space on the service for younger viewers. Right from the start, you'll find an array of familiar television shows to watch, including Sesame Street, Thomas & Friends, and Yo Gabba Gabba, along with music and learning channels.
You can still search around, although a content filter keeps adult stuff out of reach, and you'll never see risqué ads along the way. Parent-friendly features like timers and the ability to block the search functionality entirely are handy, but older kids can easily overcome the lack of personalized passwords. Still, this is by far the best way for young minds to experience YouTube.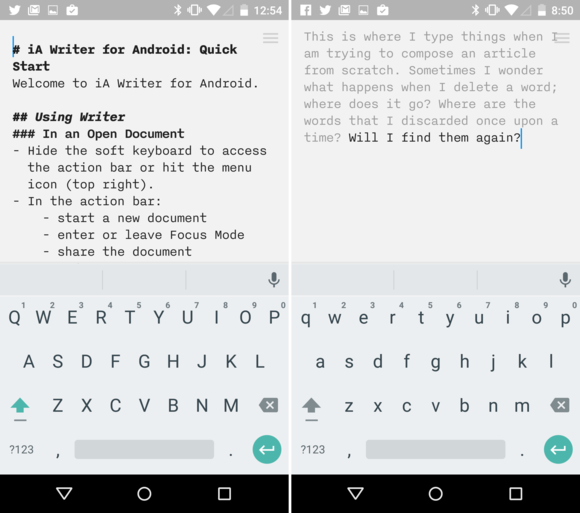 Years after its celebrated iOS debut, ultra-minimal text editor iA Writer finally made its Android debut this week. As you can surmise from the screens, the $4.99 app thrives on simplicity: There's no fiddling with text format, no font selections, and no hovering UI elements to clutter the screen or take you away from your writing. It's just your words and an ideal canvas to house them.
You can use Markdown to easily tweak your text without tapping or fumbling through menus, and the Focus Mode hones in only on your latest sentence so you can concentrate on current thoughts. iA Writer lacks Google Drive support for now, but at least Dropbox support is here. For writers on the run, it's a great option.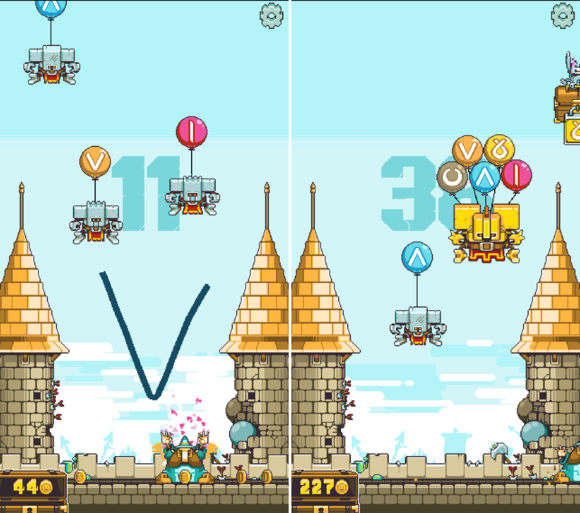 It's always refreshing to play a mobile game that just feels so perfectly designed for touch platforms, and that's the case with Nitrome's Magic Touch: Wizard for Hire. You're the titular sorcerer at the bottom, and you have to fend off a bevy of angry-looking robots that try to storm your castle from above. To stop their advance, you pop their balloons using magic spells, which means frantically replicating the gestures that appear on them.
You'll draw all manner of dashes and squiggly lines as enemies arrive in bunches, and the game gets gleefully chaotic in a hurry. It's a freemium affair, so you'll have opportunities to spend on boosts (or to permanently kill ads), but the free core experience remains a blast.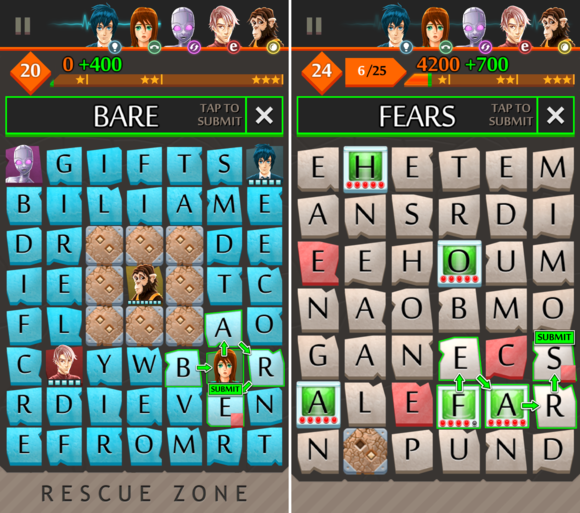 What do you do when an earthquake strikes while you're on the top floor of a skyscraper? Why, you match letters to create words, of course! Highrise Word Heroes has a silly premise, but it's an entertaining little free-to-play word game that's high on both variety and personality.
Subsequent levels rarely feel the same, as there are plenty of variations in the game design. Sometimes, you'll have to match oxygen tiles to characters to keep them alive; other times, you may just need to rescue everyone on the board before you run out of turns. You'll find many more level objectives, and each character has a special ability that can shake things up. It's a nicely unique entry in a very crowded genre.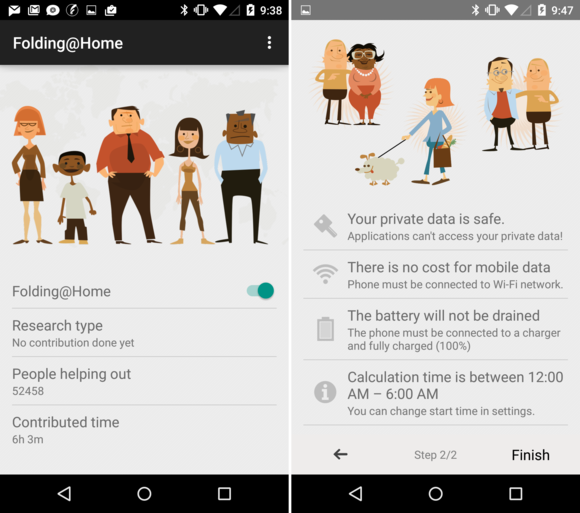 Smartphones pack a ton of power into increasingly tiny devices—and that processing ability mostly sits around unused while you sleep. Why not put it toward something meaningful? That's the idea behind Folding@Home, a free app from Sony and Stanford University that furthers a program previously seen on the PC and PlayStation 3.
Plug in your phone and connect it to Wi-Fi overnight, and the app will simulate the complex act of protein folding and relay the data back to researchers, who use it to look for cures for things like cancer and Alzheimer's disease. The app is now compatible with non-Sony Lollipop devices, and distributed computing costs you essentially nothing—so consider lending a hand while you snooze.
This story, "Five to Try: YouTube Kids curates children's content, while the minimal iA Writer keeps you productive" was originally published by Greenbot.