The pull-to-refresh gesture that's so common in mobile apps now works in Chrome.
It's bundled with version 41, which is hitting the Play Store now. You can use it to reload a page and get the newest update without needing to hit the menu button and then tapping the refresh icon. An APK teardown also hints at some future features, like support for a kid-friendly version of Chrome, much like the recently released YouTube Kids app.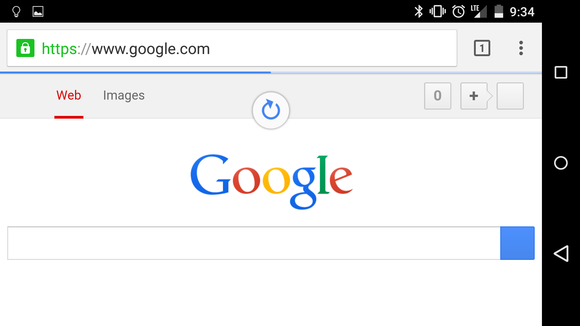 Chrome isn't the only app getting some love. Google Play Music has some visual adjustments, making the notification bar translucent and changing the language from Google Play Music "All Access" to "Unlimited."
Google's Material Design-friendly texting app, Messenger, now supports animated GIFs and reorganizes some of the settings in the version 12 update. 
If you have a Nexus or Google Play Edition device you'll want to make sure you get the newest version of Google Device Assist, which adds in some more help cards and streamlines some of the navigation.
Most of these updates should be in the Play Store now. If not, you can head to APK Mirror, which hosts the APKs so you can download them without delay.
The impact on you: Android aficionados often refer to "Update Wednesday" as the the usual timeframe when Google updates its core apps. In practice they tend to roll out a little later, or Google may just spring a new release at some other time. Either way, Android is never boring as Google perpetually tinkers with its core apps and services.
This story, "Google's Chrome, Play Music, Messenger, and Device Assist receive minor updates" was originally published by Greenbot.