HTC is jazzing up the One M9 in hopes of making a splash in China.
The company sent out invites for an unveil of its rumored One M9 Plus on April 8. Though since the invitations went to Chinese media, we're unlikely to see the phone here in the U.S. (Or at least, not for a while.)
However, it's another telling sign of HTC's strategy to try and compete more aggressively in several markets. Certainly it feels a bigger screen size matters there, though it doesn't go to the full phablet level like the Galaxy Note 4.
Fortunately, we have a fuller picture of what's coming. Android Police posted several leaked images that give us a sneak peek at a rather odd-looking device, with a fingerprint reader that looks like a repressed Samsung home button and a bulked-up camera on the back.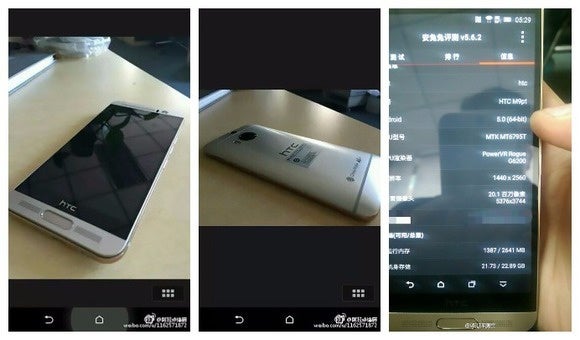 According to a leaked screenshot, the M9 Plus sports a 5.2-inch, 1440p LCD screen with 3GB of RAM and 32GB of storage. It's powered by a MediaTek MT6795T processor. Details show a 20MP camera just like the newest One M9, though it also includes a Duo Camera sensor. The One M9 just has a single shooter on the back.
Why this matters: HTC is trying to make this the year it rides a comeback, hoping its new HTC One M9 and fresh leadership from new CEO Cher Wang will turn the tide. It's a tall order with a lot of hype for the Samsung Galaxy S6 and plenty of other Android phones headed out the door this year.
This story, "HTC sends invites for the reveal of its next super-sized smartphone, the One M9 Plus" was originally published by Greenbot.