Looking to get creative this weekend and have fun with friends? Five to Try can help on both counts, as we spotlight the most notable Android apps released this week. Facebook's new Riff app lets pals easily create themed video chains for the world to see, while Mighty Marvel Heroes lets you take comic book icons online for cooperative action and Dual is all about local combat across multiple devices.
For more practical needs, File Transfer by Infinit offers an easy and free way to move files of any size between devices, while Microsoft's Office Lens Preview lets you capture images and have the text automatically turned into Office and OneNote-friendly files. Any of these spark your curiosity? Keep reading for more on all five new apps.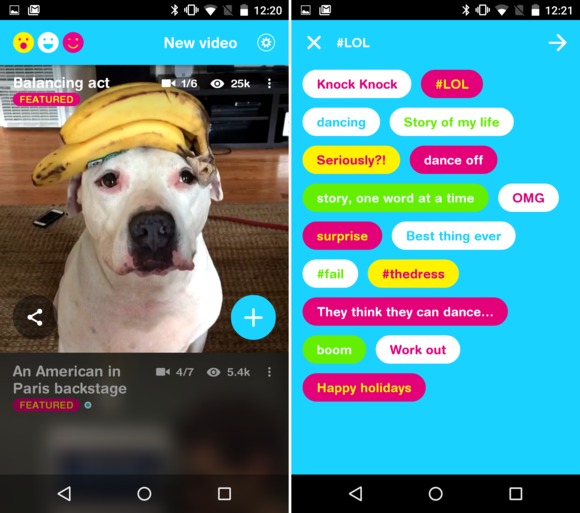 Square-shaped, socially-shared videos are incredibly common thanks to Vine and Instagram, but Facebook's free Riff app hopes to make them even more social: by letting friends build upon each others' videos under shared themes. For example, you can take a 20-second video of your cat and share it to your Facebook friends, and then they can add their own short clips, piggybacking on your work to expand the narrative.
It's a fun little app that's boldly presented and designed to make it very easy for you to create and share clips—although the minimal interface makes navigation a little clumsy. The featured videos are amusing, as well, reminding me of the early days of Vine in which users tried to one-up each other with creative use of the platform. Will Riff be the next big video app? We can't say for sure, but the premise has plenty of amusing potential.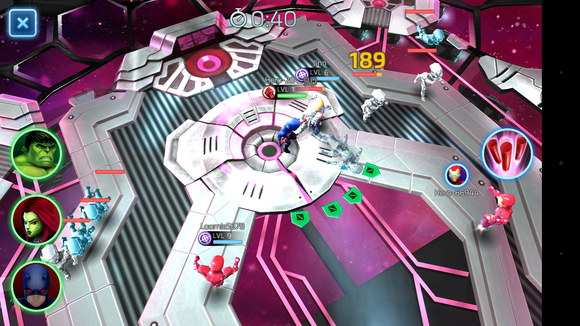 Mighty Marvel Heroes brings something unique to the free-to-play space, at least as far as the Marvel Universe is involved: you can hop online and play in live cooperative battles with three other players. It's not asynchronous, nor are you battling the A.I. equivalent of your allies—you'll actually be fighting alongside them in real-time combat.
Granted, the game in question is extremely simplistic. Your hero—the selection includes Spider-Man, Black Widow, Iron Man, and many other options—fights automatically, so you'll simply point him/her towards enemies and occasionally tap the special move button. Also, the missions are only a minute each, so they're quick in-and-out showdowns. Marvel Clash of Champions is a slicker and more engaging freemium option, but if it's co-op action you crave, Mighty Marvel Heroes has it.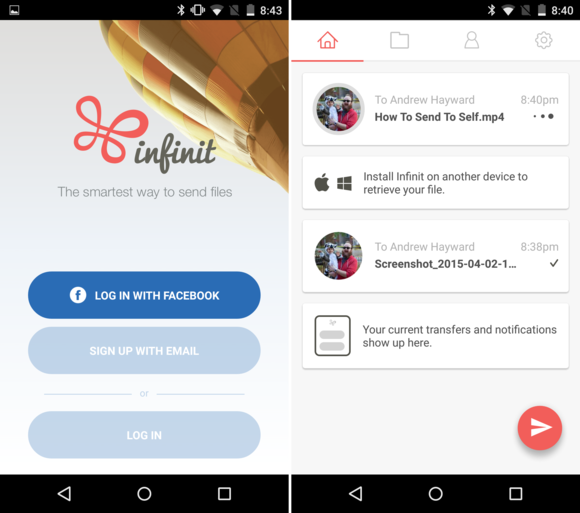 We all have our own preferred ways of getting files from our phones to other devices, whether it's email, Drive, Dropbox, or whatever—but here's another option that might remove headaches for some. Infinit's File Transfer app just hit Android this week, and as the service's name suggests, there's no limit to how large of files you can send, or even how many.
Got massive 4K videos on your phone that you want on your computer, or need to send directly to a colleague? You can do so with a couple of taps. On the flip side, do you want a massive 4K video from your PC on your smartphone? That's also a breeze, thanks to Infinit apps for Windows and Mac. It's totally free and super straightforward, so if you want to get media from one device to another without worrying about data caps or storage costs, Infinit might do the trick.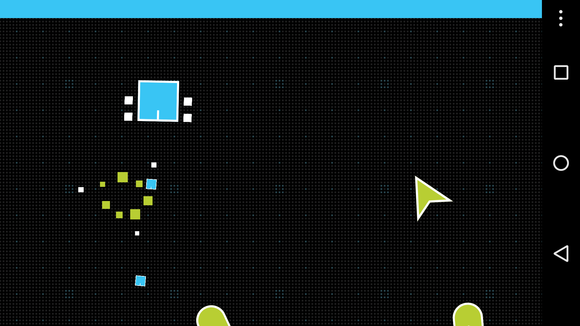 Online multiplayer games are well and good, but what about local competitive action? If you've got a nearby friend with an Android device, you should both grab Dual and give it a spin. Essentially, both phone/tablet displays make up the complete game screen, with each player firing missiles aimlessly into the other space. Blast your enemy enough times and it's game over.
That's the base game, and it's fully free and playable over local Wi-Fi (Bluetooth support is in the works). But if one player buys the $1.99 in-app purchase, you'll unlock the meatier Defend mode, which sees you working together to protect the space between your screens from invaders that flood in from below. It's simple, retro-inspired fare, but the local-only multiplayer design makes it plenty intriguing.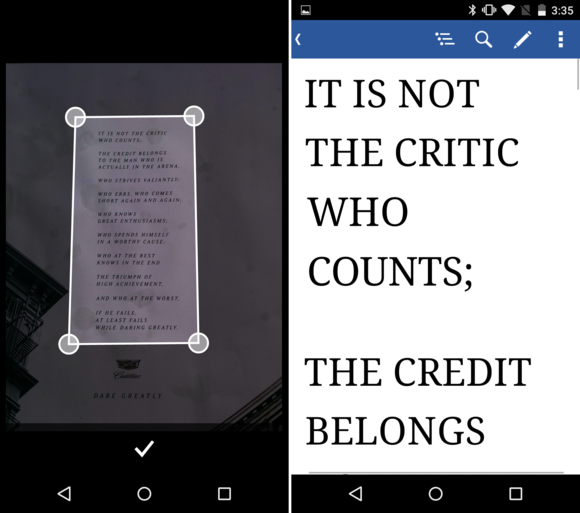 Microsoft continues to bring its formerly Windows-exclusive apps over to Android, and Office Lens is the latest. Office Lens uses your phone's camera to capture an image of a whiteboard or document, and automatically crops out what you captured from the full frame. That's not all: it then uses optical character recognition (OCR) to read the text and transfer it into documents that you can open with Office apps or OneNote.
Instantly playing nice with Microsoft's other apps is the big perk here, since OCR apps are common, although you'll need a Microsoft account to use Office Lens. Also, as the title suggests, it's still in Preview right now—but that's not a huge hassle. Simply join this Google+ community, click the "become a tester" link, and you'll be able to download it from Google Play. The page says you might need to wait a couple hours for the link to work, but I was up and running in three minutes.
This story, "Five to Try: Riff offers group video creation, and Mighty Marvel Heroes brings online brawling" was originally published by Greenbot.