Welcome to Five to Try, our weekly look at the biggest and brightest new Android apps and games. And really, what's bigger than Facebook? The social networking giant tries a new mobile tack this week with the release of Hello, a smart dialer and caller ID app, which has some notable benefits over your default phone app. Also new this week are Edjing Pro, an expert-level version of the popular DJ app, and geometric shape-centric image editor, Overam.
Meanwhile, both of the games highlighted this week are real charmers. Does Not Commute finds you routing numerous cars through the same tight city streets—with amusing driver back-stories along the way—while Joe Danger sees your cartoonish motorbike stuntman grabbing air and dodging obstacles. If it's new apps you seek, these five should do you right.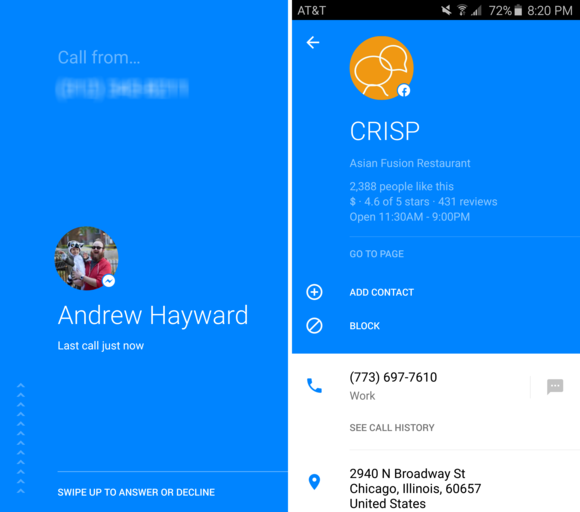 Why, hello Facebook—would you like an even bigger role in my digital life? That's the proposition offered by Hello, the social networking giant's phone dialer app, which puts its vast network of people and places to work. If someone calls and the number is listed on Facebook, you'll get a name and profile picture, along with any other public details.
Furthermore, numbers that are frequently blocked by Hello users are automatically silenced and sent to voicemail, letting you dodge a potential annoyance. You can make free calls through Messenger as well, and find businesses with ease through the Facebook integration. It certainly has perks, and the simple, striking design is attractive, but not everyone wants even more Facebook apps on their phone.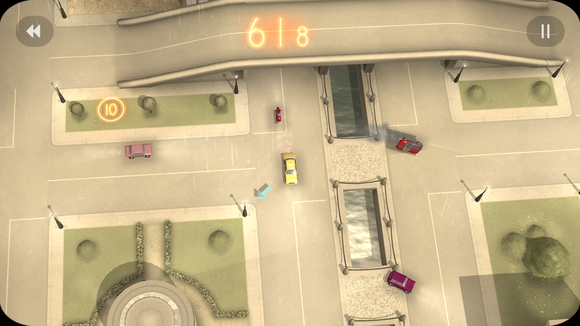 Following the success of Smash Hit, this week's Does Not Commute is another brilliantly unique free-to-play game from Mediocre—and further sign that the studio's name is utter nonsense. In this game, you'll guide one car around a city to its destination, and then drive a new car to another. And again. And so on and so forth, but here's the catch: they're all still going along those routes simultaneously, sharing the same roads.
By the time you've routed a dozen or more cars, trucks, and boats, collisions are likely, and those eat away at the ever-ticking timer. The goal is to keep progressing to ever-trickier cities and sorting out their traffic quandaries—and like Smash Hit, it has a premium checkpoint system unlock to make progression easier. Also, it's unexpectedly funny, with the drivers' daily routines detailed hilariously at times.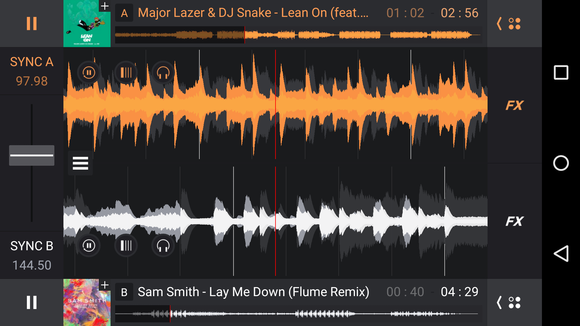 Top smartphone and tablet DJ apps—including Djay and the standard version of Edjing—try to look the part with spinning digital turntables amidst the knobs and buttons. But if you're just interested in making the best digital music you can on a touch device while maintaining ample control over the output, then the new Edjing Pro ($7.99) might be the best option.
Gone are the rotating album covers; instead, you'll load up a couple of tracks and then have plenty of room to play with the audio spectrum for precise edits. You can still easily mash up songs, but the Pro version syncs effects to the beat of the song, lets you customize the crossfader effect, and has other tweaks aimed at high-level digital DJs. Plus, with support for both SoundCloud and Deezer, you can tap into some 50 million songs beyond what you have saved on your device.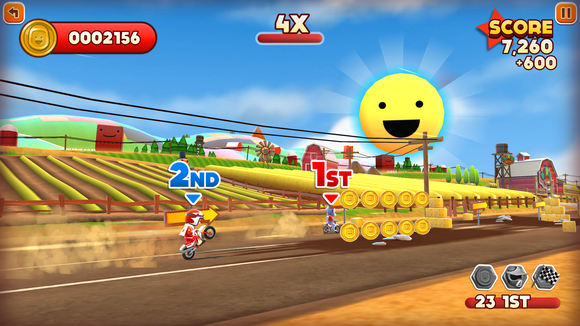 It's long, long overdue, but we won't hold a grudge: Joe Danger ($2.86) is finally on Android a couple years after its iOS debut. Thankfully, the long layover hasn't hurt its great humor and personality, as it's still quite fun to ride through the 80 side-scrolling levels as a cartoon stuntman—or Elvis impersonator, zombie, or giant cupcake, to name a few.
Each level is peppered with obstacles: gates to tap away, tunnels to crouch to fit into, and pools of sharks to vault over, to start. You'll need to safely navigate your way to the finish line while snagging as many coins and bonus items as possible, which is made all the more appealing by the vibrant graphics and upbeat tunes. It even has controller support, although the touch controls are a natural fit.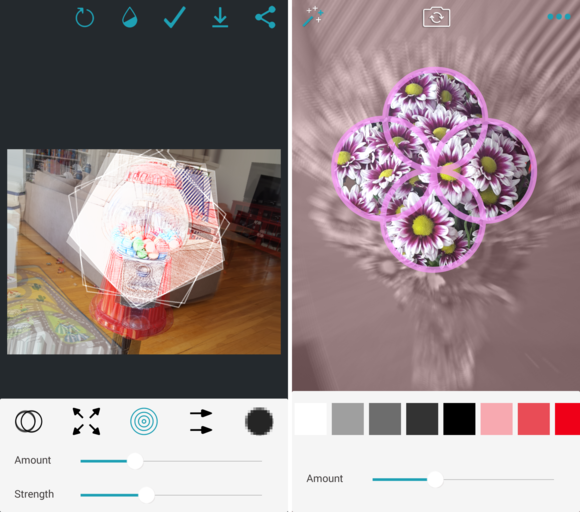 Here's an easy way to make quick, yet potentially dazzling tweaks to your phone photos. Overam offers geometric shapes as the basis for various effects, letting you rotate and customize the thickness of the shape before altering the look both within and outside of it. Various blur effects, filters, and overlay options let you build intriguing designs that put extra emphasis on key areas of the shot.
While you can work with existing photos, what's especially intriguing is the ability to add and manipulate effects as you shoot, letting you shape a finished image before you even commit to taking the photo. Overam is akin to D3LTA on Android and reminds me of Tangent on iOS, but it seems like a nice little tool on its own merits.
This story, "Five to Try: Facebook's phone dialer says Hello, and Does Not Commute does charm" was originally published by Greenbot.