Another week, another smattering of new apps and games on the Play Store—and this time around, it's the eagerly anticipated debut of Mortal Kombat X that stands out atop the pack. It's joined this week by Grim Fandango Remastered, an updated version of a true point-and-click adventure game classic.
If games don't grab you, how about some new and updated apps? AppChat is an early, but intriguing service that creates chat rooms around the apps you already use, and VoxelMaker lets you craft block-based artwork with minimal effort. Meanwhile, photo service Flickr has a big update to its Android app, with a refreshed look and useful new features.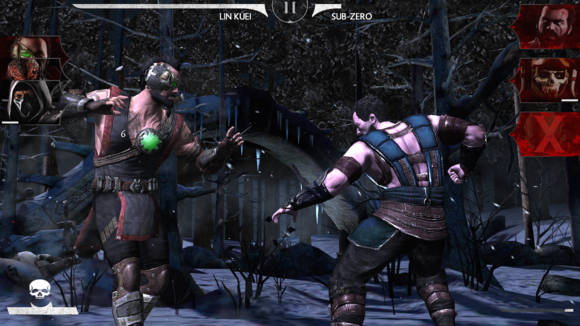 It's a few weeks late to the party, but the Android version of Mortal Kombat X looks a fair bit like the recent $60 console versions, with new and old fighters alike impressively rendered on the screen—and plenty of gory action, of course. But that's just about where the similarities end.
Mortal Kombat X is so streamlined for touch that you'll spend the majority of every fight simply tapping repeatedly on the screen as the same couple moves are automatically executed. It's a shame, because the card-based team-building aspect has appeal, and the free-to-play model isn't a huge impediment, although optional in-app purchases can be very expensive. Still, if you really love Mortal Kombat, the ability to have it on the go might make up for some of the heavy repetition.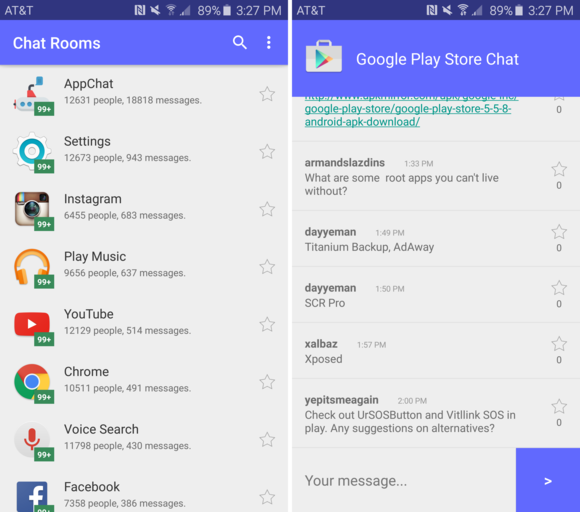 Got a question about an Android app—or want to find a community—but don't want to aimlessly poke around message boards or social media? AppChat is a handy new app that automatically creates a persistent message board around the apps and games you already have installed.
For example, if you have Mortal Kombat X on your phone, you'll have a Mortal Kombat X room listed, where other users are swapping strategies and (sadly) bragging about hacks. AppChat can also auto-detect which app a screenshot is from for easy uploading, if you want to share a feat or a weird bug. It's very early and therefore pretty basic-looking, but this could be an extremely useful app as the user base grows.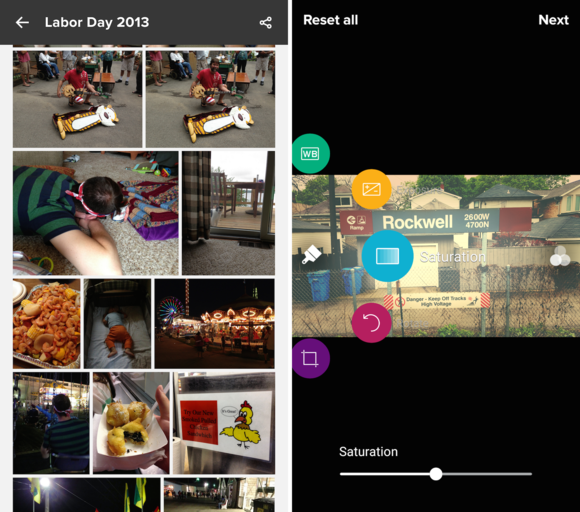 Flickr got a big upgrade this week, bringing notable tweaks to both form and function on Android. On the former end, the 4.0 version now has a very clean and minimal aesthetic that makes it easy to flip through and organize your photos on the web service.
Functionality boosts are the biggest upgrade this week, however. Flickr will now auto-upload your videos in addition to photos, helping you take advantage of that free 1TB of storage. You can also apply non-destructive edits to photos straight from the app, plus the Magic View feature can auto-sort photos by what they show. If Flickr's mobile offering didn't suit your needs before, it may well do so now.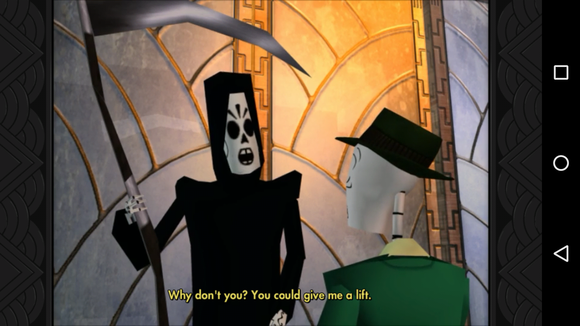 Just a week after Broken Age hit Android, Double Fine is back with an updated port of one of the most beloved adventure games of all time: Grim Fandango Remastered ($10). As Manny Calavera, skeletal travel agent to the newly deceased, you'll attempt to uncover a conspiracy in the land of the dead. The 1998 classic is amusing and thematically one-of-a-kind, even if the gameplay is pretty standard point-and-click (or tap to move/interact) fare. 
The Android version features remade, higher-resolution textures, a re-recorded score, and developer commentary, but be warned: reviews suggest some early device incompatibilities. For me, it worked on a Nexus 5 and LG G3, but not a Galaxy S6 Edge. If you buy the app, try it immediately in case you need to grab a refund while the issues are being worked out.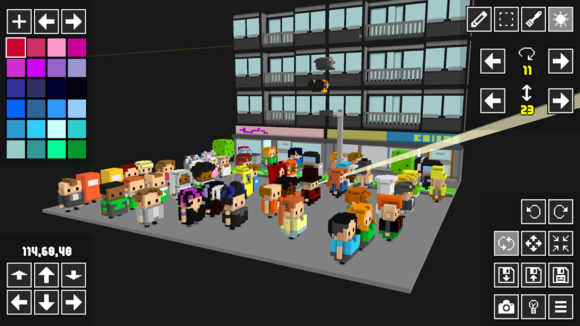 Inspired by the simplistic worlds of games like Minecraft and Roblox and want to concoct your own voxel-based scenes? VoxelMaker can suit that need. It's not a game or a game-making tool, but rather an app that lets you create voxel artwork with relative ease, as well as import models or export and share your creations.
By placing a finger on the screen and dragging in any direction, you can start shaping block-based terrain, and then populate it with your own little characters and items as you see fit. You can paint the items and shift the lighting source to drop realistic shadows, and while probably best suited for personal amusement rather than serious creative needs, it's surprisingly intuitive.
This story, "Five to Try: Mortal Kombat X assaults Android, and AppChat lets you chat about apps" was originally published by Greenbot.