No, that email from Google isn't an invite to Project Fi.
Instead, if you signed up to try and score access to Project Fi (Google's take on wireless service), you probably got the following message.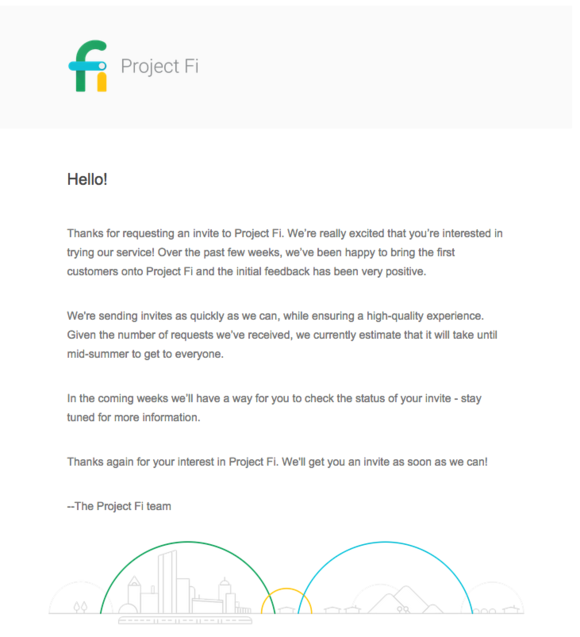 The only upside is that Google is pledging to let everyone inside the gates by "mid-summer." The email also alludes to some kind of method for checking up on the status of your invite, but there aren't any details as to what that would look like. 
You could always use the time to make sure you're free of another carrier's contract and have an unlocked Nexus 6 so you're ready to jump aboard when it's your turn.
The story behind the story: Project Fi is Google's MVNO (Mobile Virtual Network Operator), which is built to give you seamless switching between T-Mobile, Sprint, and Wi-Fi networks. It offers simple plans and only charges you for the data you use—a nice differentiator from most other carriers. 
This story, "Google pledges to fulfill all Project Fi invites by mid-summer" was originally published by Greenbot.