Google now follows the lead of Apple and Amazon in giving out a paid app for free.
The initial giveaway is Daniel Tiger Grr-ific Feelings, usually $2.99. You can download it to your Android phone or tablet from the new Family section in the Play Store. The game prompts children to draw, take pictures, and interact with a happy, non-aggressive tiger.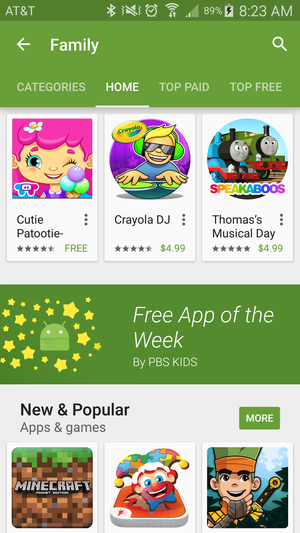 It's unclear if this new, regular handout will only be for kid-friendly apps or if we'll see a wider variety of content.
The story behind the story: Apple has long offered a "free app of the week" from the App Store, while Amazon does a daily giveaway. They're very popular features, so Google is wise to follow suit in order to encourage Android users to stop in to the Play Store more often. The first free game also highlights the new Family section, which has apps, games, and other content that is child-friendly.
This story, "Google Play joining the giveaway game with a free app of the week" was originally published by Greenbot.