Google Maps is fantastic, but some of its features cover up too much of the map. The search box, location button, directions button...there's even an "explore" bar at the bottom of the screen. 
Version 9.11, coming soon to your phone, adds a feature so simple and welcome we find it hard to believe it hasn't been there all along: just tap the map to make all those interface elements disappear. Tap again to bring them back.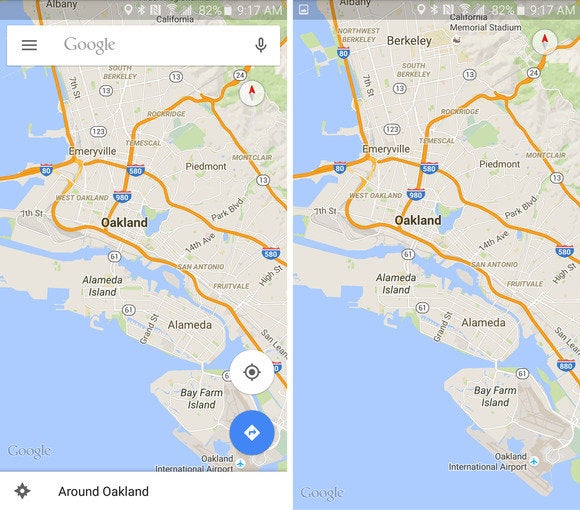 This simple but incredibly useful change isn't the only improvement in Maps version 9.11. It also gives you the ability to edit any of your geotagged photos from Google Photos, if they're in the "your places" section of Maps. You can also share your custom maps made with My Maps with others.
The Maps update is slowly rolling out now. If you don't want to wait, you can grab the APK from APKMirror.
The impact on you: Sometimes minor app updates have a huge impact on usability, and this is one of those times. If you're just scrolling and zooming around the map, removing the interface elements will let you see a lot more. Competition in mapping software never cools down—Google needs to keep making improvements like these to stay ahead of the game.
This story, "Google Maps update finally lets you hide the interface" was originally published by Greenbot.