Welcome to Five to Try, our weekly look at the new apps and games worth grabbing on your Android devices. Games take the larger focus this week, as Pac-Man makes a return visit to the Play Store with the great Championship Edition DX. Also new is Adventure Time Puzzle Quest, which puts a cartoonish spin on the puzzle/role-playing formula, along with the fiddly jetpack fun of Piloteer.
Away from gaming, Jet is the biggest launch this week—it's an upstart Amazon rival that hopes to take down the online leader with bulk deals and a solid app. And Pause delivers curated music magazines that can turn you onto great new tunes. Clear some space and grab these apps for the weekend ahead.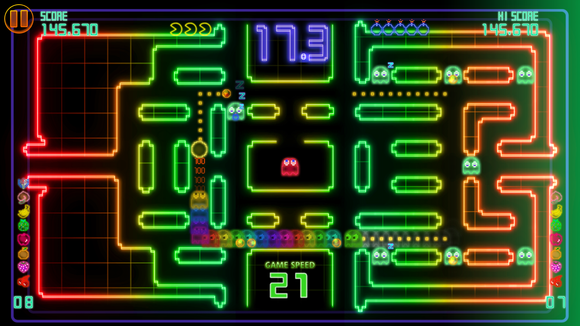 True, you can see a towering, gleaming version of Pac-Man terrorize cities on the big screen in Pixels this weekend—but given the reviews and the increasingly rough reputation of Adam Sandler's comedic work, I'd advise saving your money. Instead, put your $5 to great use in Pac-Man Championship Edition DX, an awesome update of the arcade classic for Android.
Like the original Championship Edition, DX remixes the old favorite with larger stages, and a huge variety of them, too—132, to be precise. And they can be tackled in timed and score-centric modes, with an emphasis on combos and using bombs to maximize your run. And the flashy aesthetic finds the sweet spot between retro fun and modern flash. It surely offers loads more fun than Pixels, and at half the price (or less).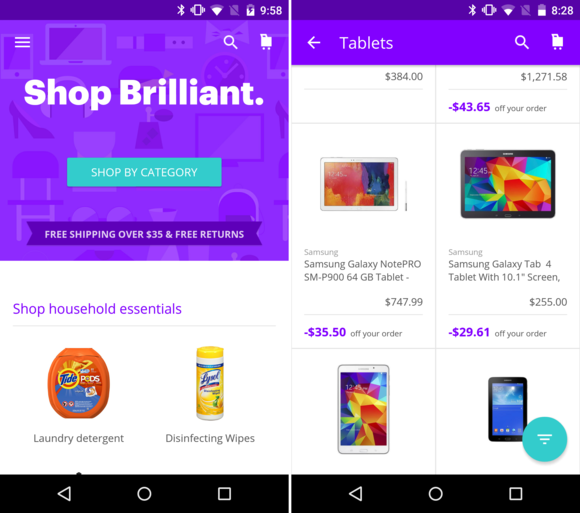 Haven't heard of Jet? It's the new kid on the block that's trying to take a bite out of Amazon's ecommerce dominance—and it's from former Amazon employees, so they know what they're getting into. Essentially, it tries to bridge the gap between Amazon's online deals and convenience and the member-centric perks of a Costco or Sam's Club. There's a $50 annual fee, but a three-month trial is available now.
What's the biggest hook? Jet has matched Amazon's prices on all the items I looked up, but then some items drop the overall price of your cart when added—and sometimes pretty significantly. And the more of those items you buy at once, the bigger the savings. The Android app just launched alongside the website, and it's a smooth-looking affair—better than the Amazon app, certainly. Can Jet sustainably undercut its powerful opponent? I'm eager to see them try.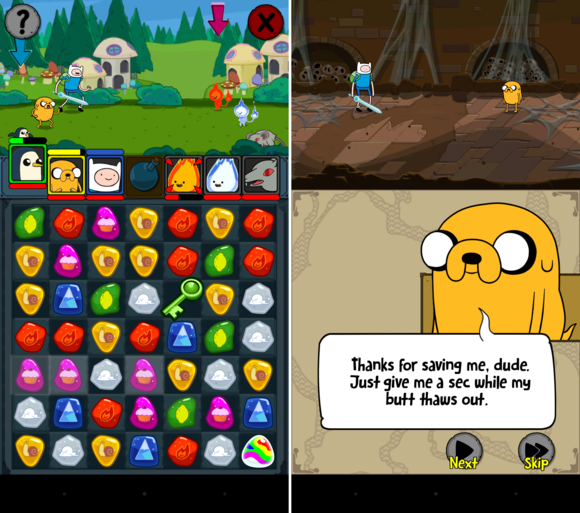 Mash up one of the most addictive puzzle games on the planet with perhaps the most joyfully creative show on TV, and what do you get? Well, Adventure Time Puzzle Quest, but hopefully also a pretty awesome Android game. Just launched this week, the licensed pairing follows the great Marvel Puzzle Quest, which we heartily recommend.
Like that earlier entry, Adventure Time Puzzle Quest puts the cartoon favorite's exuberant characters and style atop the match-three puzzle battler, with role-playing elements adding depth to the journey plus amusing dialogue exchanges between missions. Based on the small chunk I played on my Nexus 5 (and the user reviews), the initial release is a little sluggish and buggy, but it's plenty playable and enjoyable.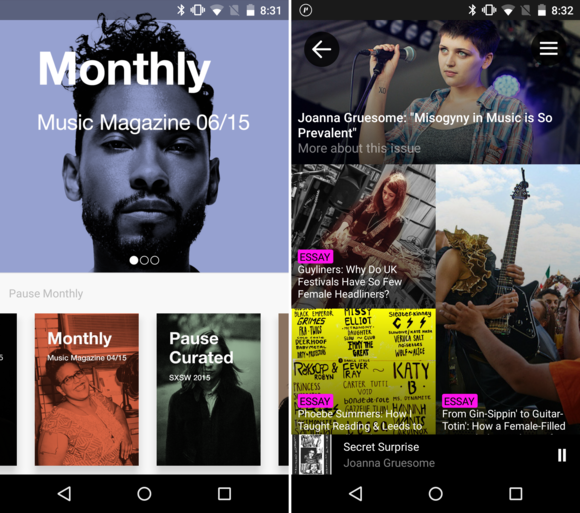 Discoverability is always an issue these days, as music services provide seemingly endless libraries of tunes—so here's something interesting to consider. Pause isn't a full-fledged music publication of its own, but rather a collection of curated digital magazines comprised of quality music-related journalism from around the web.
Each free issue—whether the core monthly release or special themed editions—is loaded with dozens of hand-picked articles from top online music sites, spotlighting thoughtful writing that digs into artists new and old. And better yet, there's a built-in music player that features tracks from the artists covered in each issue, letting you read about artists and immediately hear their work. Curation makes it more than a glorified music-themed RSS reader, and it might help you cut through the clutter and find some great stuff.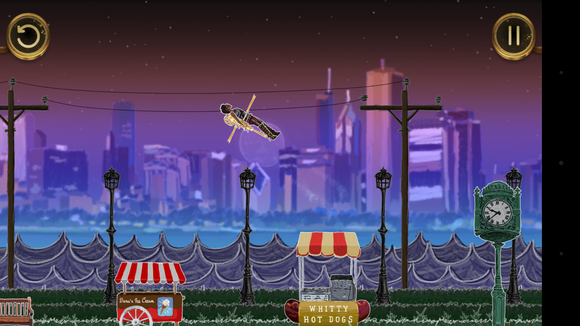 In most cases, games that are difficult to control are deemed bad or broken. But every so often, there's a game that is intentionally tuned to frustrate and stymie your best efforts—and somehow, it ends up feeling charming and endearing. Retry and QWOP fit the bill; so too does the new Piloteer. From the maker of the great Pivvot, the game finds you trying to control a jetpack-equipped heroine.
Guiding her through the air and then landing safely seems downright impossible at first. After a while, it seems slightly less impossible. It's super tricky, but that's the point, and the missions try to ease you into some level of minor competence. But really, mastery hardly feels like the goal: it's the enjoyment of the fiddly jetpack and hilarious collisions, along with soaking in the attractive Chicago-inspired artwork. It's a neat game to tool around in—if you can take the punishment.
This story, "Five to Try: Pac-Man is back in Championship Edition DX, and Jet arrives to take on Amazon" was originally published by Greenbot.