Angry Birds 2 certainly isn't the second entry in the frequently-expanded series, but at first blush, it does seem like a return to form—and it leads the week in new Android app releases. Also out this week is Kaboom, a service that lets you send "self-destructing" messages via social media, email, texts, or however else you prefer. And Yahoo's new Livetext app aims to merge the best of texting and video chat… without audio, curiously.
Bringing up the rear are Five Nights at Freddy's 4, the eerie conclusion to the massively successful survival horror series, and Microsoft's Groove, which puts a new spin on its Xbox Music streaming service. Ready for the weekend? Grab the latest apps and games and enjoy.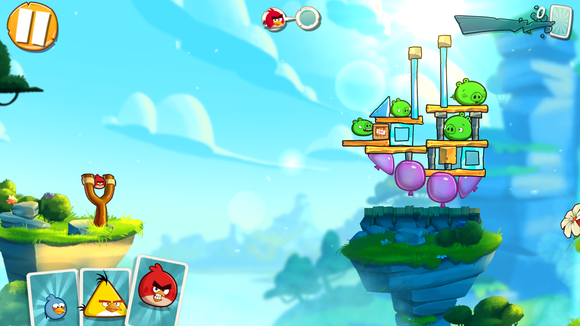 After spotty detours into role-playing, match-three puzzling, and bubble popping, Rovio's classic mobile series is back in fine form with Angry Birds 2. It's finally a proper sequel, almost six years after the original, expanding out the familiar pull-and-fling concept with new mechanics, revised progression design, and really striking graphics.
Granted, like all of the company's work these days, it's a free-to-play game—which means regenerating lives, a map screen that surely has barriers between later worlds, frequent Facebook prompts, and paid "spells" (read: cheats). If you can stomach all of that, it's solid fun in the early stages, and there's plenty to dig into with 240 levels right off the bat. Welcome back, old friend.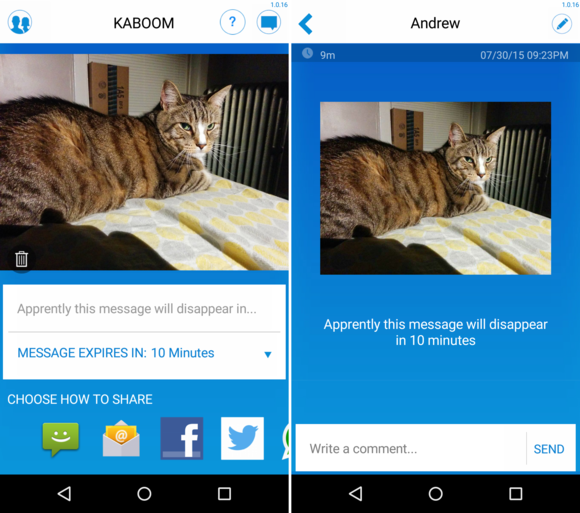 Snapchat is ideal for sharing ephemeral messages with another user, but what if you want to send out a temporary message to all your Twitter followers or Facebook friends, or pass along a short-lived link via SMS or email? That's where Kaboom can help: it creates a "self-destructing" web link with your text or image message of choice, and then disappears when you want it to.
You can choose the length of time it stays live and share directly to social networks from within the app, or you can snag the URL and simply paste it wherever you please. Granted, Kaboom can't delete your tweets or posts pointing people towards the link—only the contents of the links themselves—but if you want to pass along a message that won't haunt you in a day (or hour, or 10 minutes), Kaboom is an easy way to accomplish that.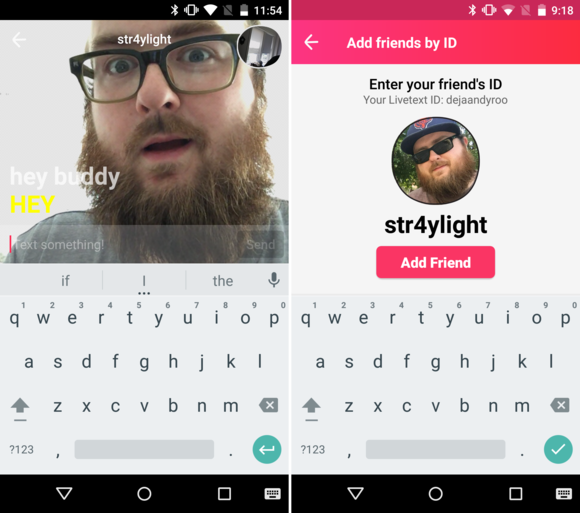 Here's another app trying to butt into a space that Snapchat currently has on lockdown, and the concept is a bit perplexing. In short, it's a video chat app that doesn't transmit any sort of sound. Instead, you'll tap out text exchanges and emoji that sit atop the streamed image, so there's still active communication beyond the visual image. 
It's an unconventional premise, to be sure, but we can imagine places in which it might be handy: while sitting in a classroom, on the train, or waiting in a queue. On the other hand, it seems like the kind of app that's so niche that you won't find many friends on it. But if your besties are into watching you while you text them, maybe that's enough.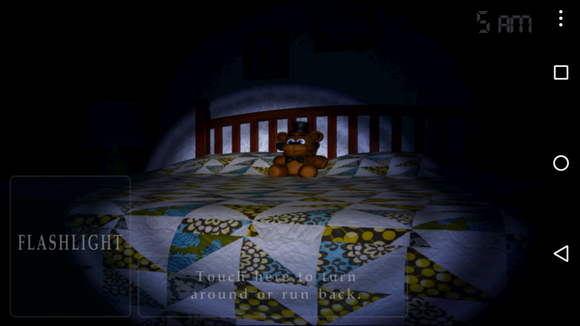 Since last August, indie developer Scott Cawthon has released three Five Nights at Freddy's games, which have collectively spawned tens of millions of downloads and kicked into gear a Hollywood film adaptation. Make that four games: Five Nights at Freddy's 4 just launched this week, and while it maintains the survive-the-night premise and cheap scares that made the earlier games YouTube favorites, it shakes up the gameplay style.
Previously, you had to watch the cameras at a kids' amusement center as creepy creatures began popping up. In Freddy's 4, you're a child at home, and the game relies more on audio cues: you'll need to listen for breathing and other sounds and use your flashlight at the right moments to ward off eerie invaders. Despite all its success, Five Nights at Freddy's 4 looks as drab and haphazardly built as the others, but if you like to be spooked, this odd horror sensation can deliver.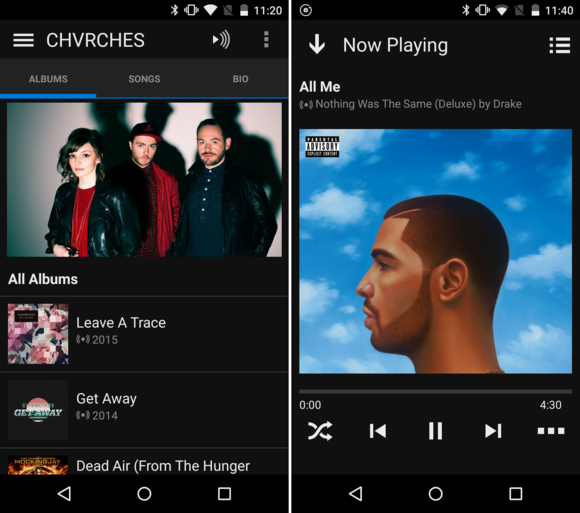 Microsoft debuted an attractive new launcher this week, but it's in invite-only beta for now, so we'll loop back on it when it's officially released. However, the company had something else brewing in the Android world this week amidst its big Windows 10 launch: the rebranding of Xbox Music to Groove, along with a new app.
Groove brings together Microsoft's $10-a-month all-you-can-stream service, Pandora-style custom radio stations, and the ability to put your own music into OneDrive and play it from the cloud. That last feature is its biggest perk, because otherwise, this app feels absolutely sparse compared to Spotify. It doesn't bother with discoverability (beyond radio) or recommendations, so if you're not excited by OneDrive usage or love Microsoft's ecosystem, consider Spotify or Rdio instead.
This story, "Five to Try: Angry Birds 2 finally arrives, and send self-destructing messages with Kaboom" was originally published by Greenbot.