Our latest roundup of the top new Android apps makes a brief stop to get some serious business out of the way, but the rest is all fun and games. It's a worthwhile stop, too, as Robinhood brings its no-fee stock trading to the Play Store following a successful start on iOS. Play the markets well and you might "steal" from the rich… and give it all to yourself.
As promised, the rest of this week's selection is plenty entertaining, with the anticipated release of Fallout Shelter leading the pack alongside Adult Swim's Monsters Ate My Metropolis. Elsewhere, Dreamify harnesses Google's new A.I. tech to turn photos into nightmarish masterpieces, while Google's own trio of free Creative Lab releases—Landmarker, Lip Swap, and Tunnel Vision—are all worth at least a few minutes of your attention.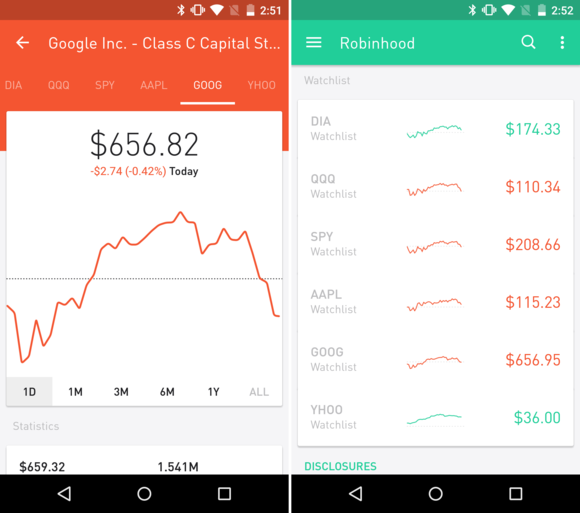 If you're serious about playing the stock market, simply making trades in front of your computer won't be enough—you'll want to stay connected on the go, and have the ability to conduct a transaction wherever you are. For those needs, Robinhood has emerged as a real contender, racking up more than $1 billion in transactions on iOS since earlier this year. And now it's on Android with a sleek, smartly designed app.
Robinhood's biggest perk is the ability to make no-fee transactions for certain types of accounts ("self-directed individual or joint cash brokerage," they note), but the app is just as appealing, with great Material Design touches throughout. In particular, the color coding to alert you to a stock's performance, or whether the market is open or closed, lets you get up to date with a glance. It's streamlined and straightforward, so this isn't the place to dig into trading tips; but if you want to wheel and deal on your phone, Robinhood seems like a strong option.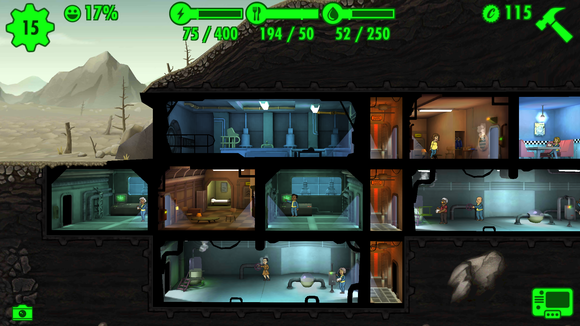 Spun off from the beloved open-world post-apocalyptic console and PC quests, Fallout Shelter lets you take control of your own underground base and expand it, room-by-room, as you try to keep survivors alive and happy. Shelter pulled huge droves of players into its web when it launched on iOS in June, and now the charming management sim is finally available on Android.
Primarily, it's meant for Fallout fans: The familiar visual aesthetic, gear, and guiding premise are strong hooks for those already invested in the universe. But even for newcomers, the cycle of generating resources, sending explorers into the wasteland, and pleasing your survivors is amiable fun. The freemium design means things happen very slowly, however—and it's very easy to blow through your resources at first and be stuck waiting. Or be tempted to spend money on in-app items, of course.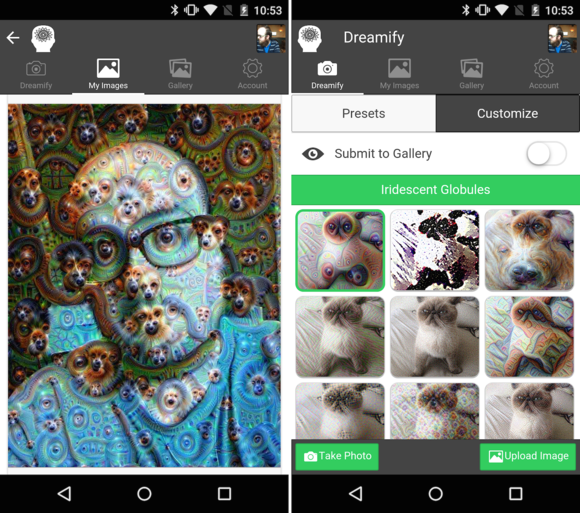 Google created its Deep Dream A.I. program to teach computers how to "view" the world, all in an effort to create the ultimate tool for automatically classifying images. Instead, the tech has a tendency to take perfectly good photos and stamp surreal patterns of dogs and cats atop them, almost like an impressionist painter for the Tumblr generation. It's as amazing as it is baffling.
And now you can harness its silly, attention-grabbing superpowers with Dreamify, a free third-party app that harnesses Google's open-source code. Simply select a preset effect or customize one using sliders, then choose or take a photo and give the app a minute to complete the process. The results are always surprising and often fantastic, making Dreamify a great app to keep tucked away for a quick laugh with friends.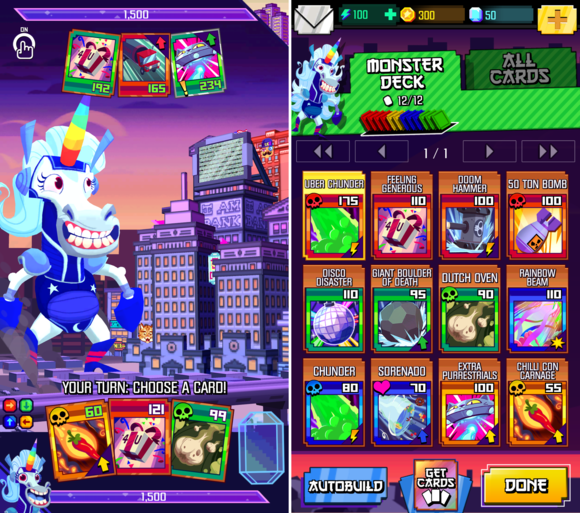 You can always rely on Adult Swim to deliver a delightfully delirious game. Case in point: Monsters Ate My Metropolis just launched this week, and whereas the earlier Monsters Ate My Condo entries were match-three puzzlers in which you fed skyscraper floors to towering beasts, this one is a free-to-play card-battler. Your opponent? A city.
Building and refining a deck of attack cards over time, you'll attempt to tear down a city as one of the cartoonish monsters before the city can return the favor. Like the earlier games, Metropolis is aggressively goofy—but it's an entertaining premise, and the artwork and music are infectiously charming. We'll see how much the in-app purchases weigh against the long-term enjoyment, however.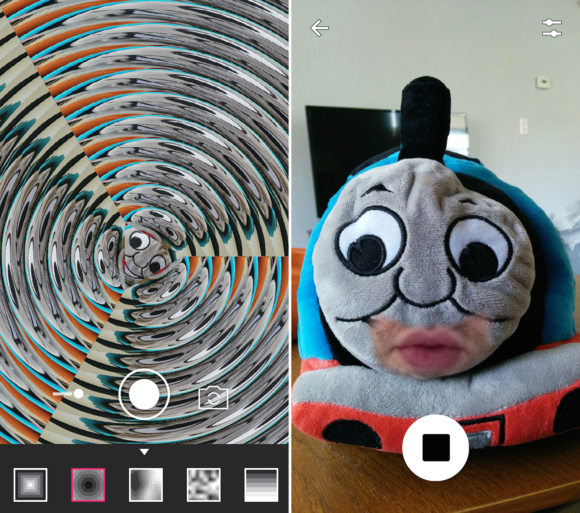 Yes, these are three separate apps, but they're all joined by a single theme: they're releases from Google Creative Lab, and they mark the beginning of the company's Android Experiments initiative. Essentially, they're all fun, interesting, and often amusing apps, and while you may not get significant use out of any of them, they're worth playing around with.
Tunnel Vision offers up dazzling real-time filters that you can place atop live video footage, while Lip Swap lets you scrub out the lips (or any other portion) of a still photo and then record video footage to fill in the blanks. Landmarker at least has some utility, on the other hand, as it's an ultra-minimal compass that points to interesting sights and locations as you move your phone around. All of them are free, and hopefully this is just the start of more and more Creative Lab releases.
This story, "Five to Try: Robinhood offers no-fee trading, and Fallout Shelter is post-apocalyptic fun" was originally published by Greenbot.