Microsoft Band 2 review: This health-oriented wearable still faces big hurdles
What the Microsoft Band 2 smartwatch does, it does very well. But buyers wanting to download apps and other games are out of luck.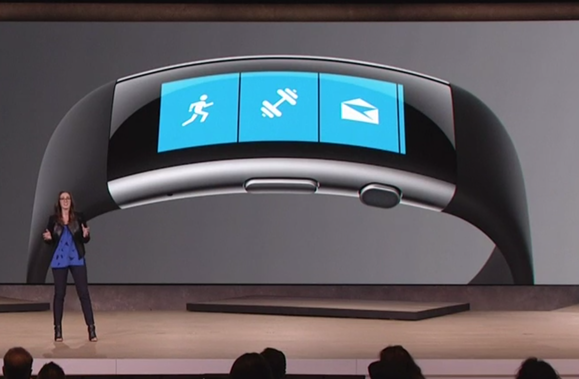 After reviewing the Microsoft Band 2, I'd dub it the Microsoft Zune of wearables: a proudly specialized device that hasn't yet realized that it's on the wrong side of history.
Microsoft clearly took care in designing the sleek, curved interface of its new Band 2 smartwatch. But in the past year, Apple launched the Apple Watch, and Google's partners iterated on their Android Wear devices. They're all competent wearables by themselves. But one of their key selling points are apps, thousands of apps, and Microsoft's Band 2 platform simply can't compete.
Today, you can buy the Microsoft Band 2 for $250—$50 more than the original Band, but at the low end of Android Wear smartwatches and well below the cheapest Apple Watch. Microsoft makes every effort to justify that price, rolling up what it added to the original Band—golf and cycling apps, a tiny keyboard, and more—plus a more comfortable fit, a new barometric sensor, and some other tweaks.
Three things hold the Band 2 back, however: along with the lack of apps, there's a slightly awkward form factor, and a user interface that lacks the graphical appeal of its competition. If you buy the Band 2, you'll have to content yourself with what Microsoft offers: a well-thought-out, yet ultimately limited experience.
An improved fit and finish in the new Band 2
Because the Band 2 is so heavily text-centric in the way it displays information, I found only one effective way of wearing it: with the display over the inside of the wrist, like you're Spider-Man, ready to fire your web-slingers.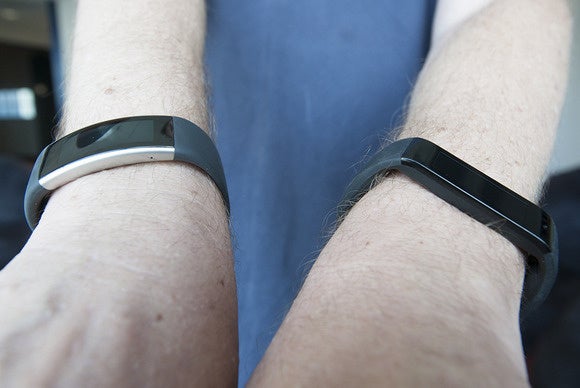 But the Band 2 is lovely to look at. Its 0.5-by-1-inch display is an AMOLED touchscreen with a slightly higher resolution than before (320x128 pixels, compared to 320x106 in the original version). An upgraded CPU pushes smoother, slicker transitions across the screen. Finally, as you can see, it's curved. I never minded the "shoulders" that the Band 1's flat display created, but it's admittedly more comfortable to wear this time around.
Aesthetically, the Band 2 looks lovely, with a "thermal plastic elastomer silicone vulcanite"—think rubber—strap gripping your wrist, accented by metal on the clasp and display. I will say that the previous Band triggered some sort of a smoldering allergic reaction that manifested itself over time, while the Band 2 hasn't in the two weeks or so I've been using it.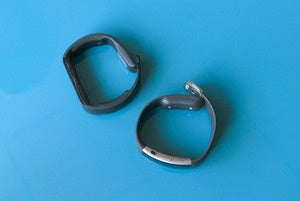 Be wary, though, if you're upgrading: Microsoft has resized the Band 2, so that a "medium" size that previously fit comfortably clasped about midway around my wrist now barely fits when tightened to its maximum. The clasp, which now houses the ultraviolet sensor, is a bit clunky but otherwise acceptable. My medium Band 2 weighs 2.08 ounces, a little lighter than the 2.15-ounce Band.
The Band 2 isn't waterproof, but water-resistant. I haven't had the guts to test it in the shower, although a quick splash won't fry it. I also found the display to be a tad dim in direct sunlight, even with the auto-adjusting brightness enabled.
Microsoft rates the Band 2 at about two days of battery life. By disabling the GPS function, mine lasted about two and a half days. As before, you'll probably keep topping up the charge during your morning rituals, rather than charging it overnight, like your phone.
The Band 2 and your phone, working together
A year back, I wrote a detailed analysis of what it is like to live with the Microsoft Band; much of that holds true today. What separates the Apple Watch, Android Wear, and Microsoft Band wearables from devices like a Fitbit is that Microsoft designed the Band to be equally useful alternating between work and play.
Practically speaking, what this means is the Band 2 can function well enough alone, but really demands a phone (Android, iOS, or Windows) to be in range and connected via Bluetooth. Windows 10 Mobile will be supported. A Band 2 user connected to a Windows Phone 8.1 Update phone can also use the Cortana digital assistant simply by pressing and holding the black oblong action button on the side of the Band 2, and there's a Cortana tile as well. (Oddly, I never received an answer to a spoken question on my Band 2 itself; Cortana launched on my Lumia phone and displayed the answer there.) The Health app can also push OS updates to the Band via Bluetooth.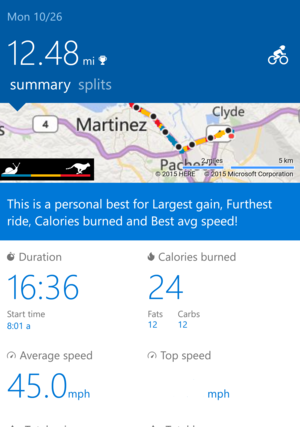 Likewise, the Microsoft Health companion app (available on all three smartphone platforms) is a wonderful part of the Band 2 experience, serving as a dashboard for configuring your Band and allowing you to design and monitor the progress of your workouts. I definitely prefer it to Google Fit, whose information feels scanty by comparison. (I've seen but not used the Apple Watch, so I cannot draw any solid  comparisons.)
The Health app goes far beyond just health-related info in the case of the Golf app, tracking your scorecard (and sensing your strokes as you swing the club) and presenting distance diagrams of individual holes. 
Microsoft Bands use Windows 8-like tiles that sit in for apps, allowing 13 out of what is presently 19 tiles to be on the Band at any one time: Messaging, Mail, Calls, Calendar, Guided Workouts, a Starbucks app, Run, Bike, Twitter, Facebook, and more. You may have to make a few hard choices about which tiles to include, and you'll want to dive into the configuration options for apps like Run and the Windows 10-like Notifications app, which will squirt updates at you for every little thing. Keep in mind that although the tile icons are graphics, most of the Band seems very text-centric.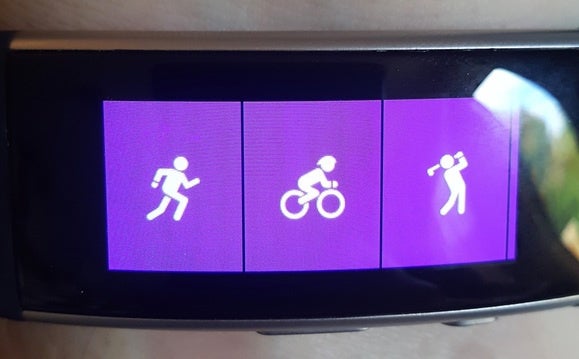 Because there's no speaker on the Band, notifications and alarm alerts are all done via vibration—which you may or may not notice, unless you jack up the haptic feedback control all the way. And no, you still can't store and listen to music from your Band, unlike other smartwatches.
The Band 2's mixed productivity message
The Band 2 makes every effort to be your office assistant, but it's still a bit hit-and-miss.
For one thing, don't expect to be able to read your email on the Band; the Mail app will give you little more than subject lines or a quick cascade of single words that fill the entire display. Don't expect to be able to see photos that a friend posted to a Facebook feed; the Band is primarily text-only.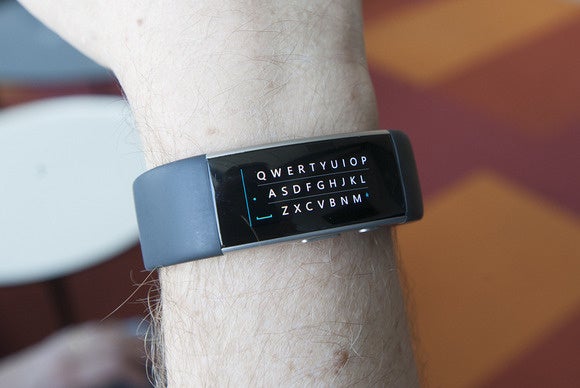 You can respond to texts via a teeny keyboard that uses Microsoft's Word Flow technology to predict your response. It works well until it doesn't, when you have to pick through your reply. (Women with long nails may have a more difficult time.) In many instances, it's just easier to pull out your phone. 
Serious about health and fitness
Inside the Band 2, Microsoft packed many of the same sensors that it shipped inside the original Band: a gyrometer, ambient light sensor, an optical heart rate sensor, a 3-axis accelerometer, an ultraviolet light sensor, a skin temperature sensor, a capacitive sensor, and a galvanic skin response sensor. All told, that means that the Band is constantly measuring your heart rate and estimating the calories you've burned. A new barometric sensor can now count how high you've climbed in terms of flights of stairs. The Band 2 also includes a GPS sensor, like the first Band—still a relative rarity in wearables, and an effective way of estimating how far you've jogged or biked.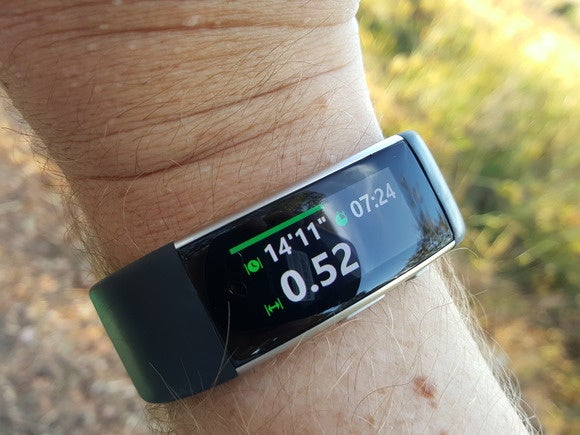 That's one of the real strengths of the Band 2: its analytic capabilities, especially with regards to fitness. Other fitness bands and smartwatches encourage you simply to "exercise" for a given amount of time. The B
500 - Server Error
Oops! We're not able to find the page you're looking for. Here are some options to help you get back on the right track:
If all else has failed, try emailing our friendly customer service staff.