There's nothing more frightening—sorry, frustrating—than clicking a YouTube link only to encounter an unskippable ad. Luckily, there's YouTube Red for that: the new premium subscription service axes the ads and brings other perks, and you can use it to watch spooky videos this Halloween weekend. Or consider grabbing The Walking Dead: No Man's Land, a new game that blends tactical strategy with zombie bashing. 
Elsewhere this week, Microsoft's predictive Arrow Launcher is finally out of beta, Beneath the Lighthouse delivers charming platform puzzles to roll through, and the redesigned NBA 2015-16 app has free streaming hoops games all weekend long. Ready to scare up some fun on your phone or tablet? Grab these apps and enjoy.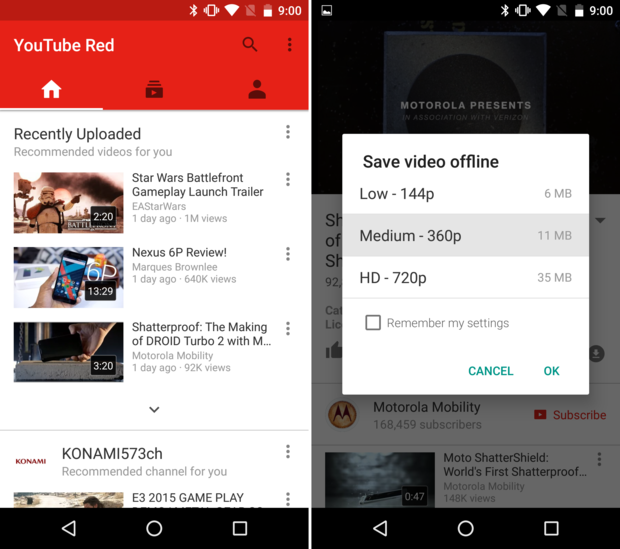 YouTube has become appointment viewing for millions, but the streaming video site has stuck with its ad-supported model since the beginning. As of this week, that's no longer the only option: YouTube Red is here, and the subscription service lets you pony up a monthly fee in exchange for a smoother viewing experience. Gone are the obnoxious ads that halt your viewing plans in their tracks. For frequent viewers, Red might be worth it alone for that. 
But it also comes with perks—namely the ability to save videos for offline viewing, along with background playback on mobile (for the audio). Your $10 a month also gets you a Google Play Music subscription, as well as access to YouTube Originals content starting next year. It's all handled via the same core YouTube app: just subscribe within the settings and it'll be rebranded as Red with the bonus features enabled. There's a free one-month trial, so give it a shot.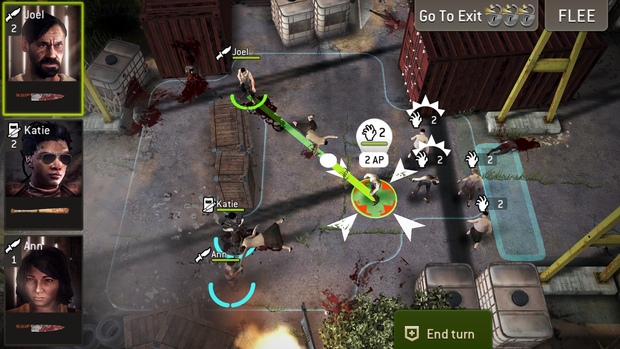 Telltale Games' Walking Dead episodic adventure series is absolutely essential, but the zombie-slaying franchise can support many interactive adaptations. Case in point: this week's The Walking Dead: No Man's Land spins the popular TV show into a turn-based strategy game that comes off like a simpler take on XCOM.
You'll take on combat-centric missions that find you clearing a zombie-filled map, as well as snatching precious resources, but the game also has a base-building element amidst the action. The freemium elements don't seem terribly aggressive, and with fan-favorite character Daryl Dixon leading the charge, it does a solid job of capturing the atmosphere of the increasingly grim cable series.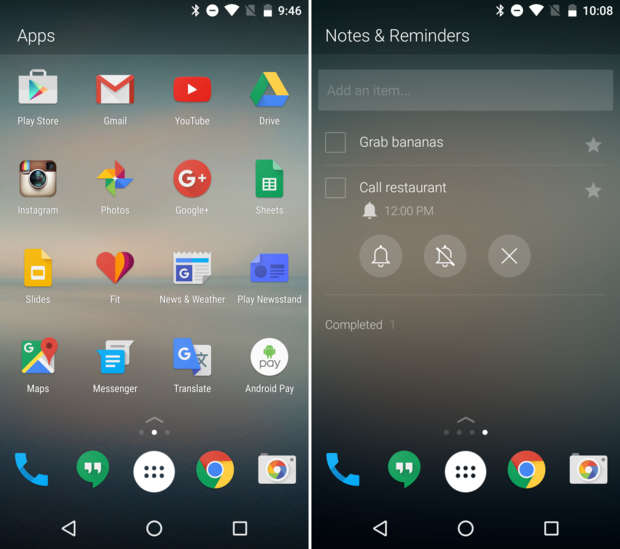 Originally released in beta over the summer, Microsoft's Arrow Launcher just went public this week. Arrow breaks from the traditional, customizable home screens: it still has a grid of icons, but they're listed and ordered solely based on your frequency of use. Swipe right and you'll find a listing of recent files; swiping left shows top contacts and an optional page full of notes and reminders.
Essentially, Arrow is designed first to point you towards the stuff you use most regularly, and secondly to diminish the need to dig around in other apps for some purposes. It makes the home screen more of a home base—which is handy, unless you like to put a personal spin on things. Still, it's an interesting attempt on Microsoft's part, and it remains ever amusing that the company is flinging more experimental apps onto the Play Store than on Windows Phones these days.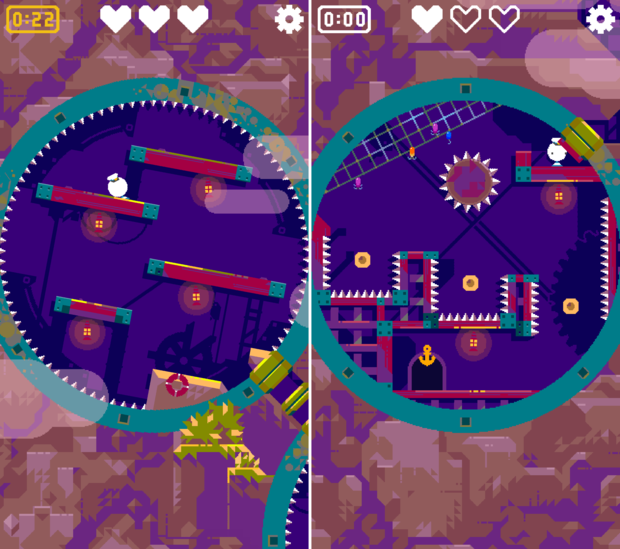 Nitrome is one of the most consistent and prolific mobile game makers today: nearly everything they release—always with a great, 16-bit-inspired look—is well worth checking out (Magic Touch is a favorite). Beneath the Lighthouse is the studio's latest effort, asking you to roll your little hero through spike-filled mazes to reach the exit. And you'll do so by rotating the level via touch, rather than tilt.
It's beautifully presented, and the compact levels pack in a lot of challenge in the small spaces. Beneath the Lighthouse is a free download, and you can access every level with enough persistence. Each group of levels has a lives system: lose all three and you'll start that group over again. You can pay $4.58 within to kill both the lives system and ads, but given the extra motivation it provides, Lighthouse might actually be more compelling with the lives restriction in place.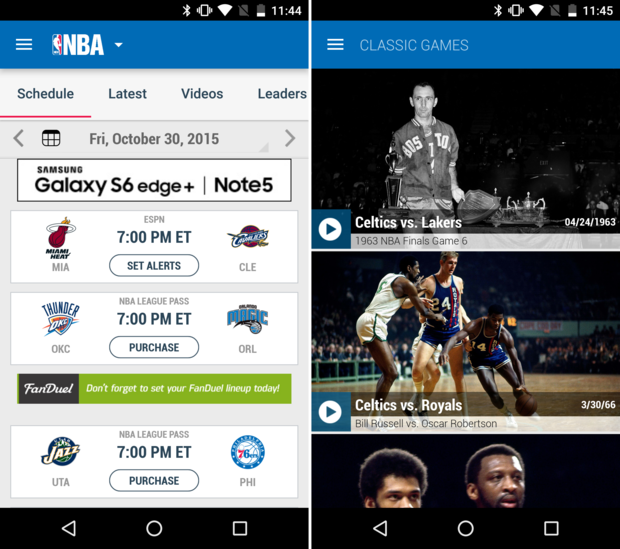 It's too early to tell if your favorite team has what it takes to win it all this season—but at least we can say for sure that the official NBA 2015-16 app is a nice improvement over previous versions. The app was redesigned to get you to the scores, stats, and news you want faster than before, but the biggest enhancements come with video.
Most importantly: it has Chromecast support. That's a huge, long-awaited addition that makes the app a lot more useful. The NBA League Pass subscription also has new options available via mobile, including single game purchases when you need a quick fix. In fact, League Pass has a free trial running through November 3, so you might as well soak in all the free b-ball action you can this weekend.
This story, "Five to Try: YouTube Red kills the ads, and The Walking Dead tries strategic slaying" was originally published by Greenbot.