What, the millions upon millions of Clash of Clans players weren't enough for Supercell? Apparently not, since the developer just launched Clash Royale, a card-based spinoff that seems destined to be another free-to-play smash. It leads our latest Five to Try roundup of new Android apps and games, but there's more in the mix this week.
Also fresh and intriguing are Hound, the conversational virtual assistant from SoundHound that can decipher elaborate queries, and supernatural adventure game Fahrenheit: Indigo Prophecy Remastered. Streamlined walkie talkie app Roger and zany arcade game Thumb Drift round out this week's picks, and you can find out much more about each below.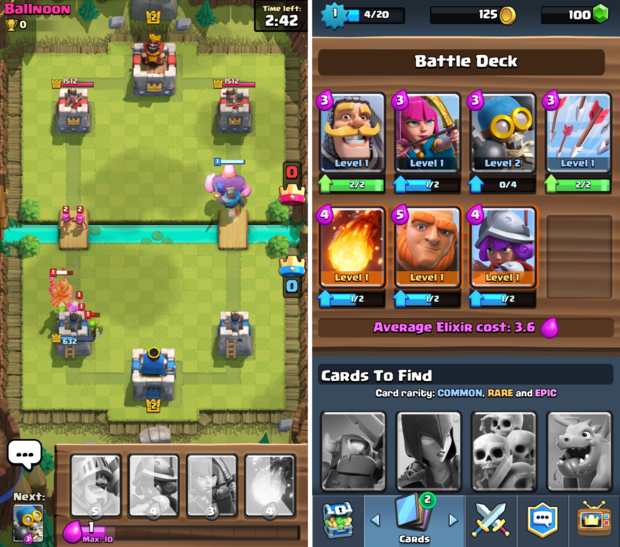 You might have already heard about Clash Royale, as it soft-launched weeks back in several other countries, but now it's available everywhere. Also, being a spinoff of Clash of Clans instantly gives it a high profile. And lastly, at least based on my initial time with it, Clash Royale is a pretty entertaining free-to-play action game—one that features live multiplayer combat and doesn't require any knowledge of its predecessor.
Clash Royale is a card-based tactical game with a bit of a MOBA (multiplayer online battle arena) flavor to the proceedings: you'll drag hero and attack cards onto the screen to try and topple the enemy's structures, while your foe does much the same. Each three-minute match is compact, certainly, but the ensuing back-and-forth is fun and frenzied. It has freemium trappings, like multiple currency systems and timers for accessing rewards, but Supercell's latest still makes a strong first impression.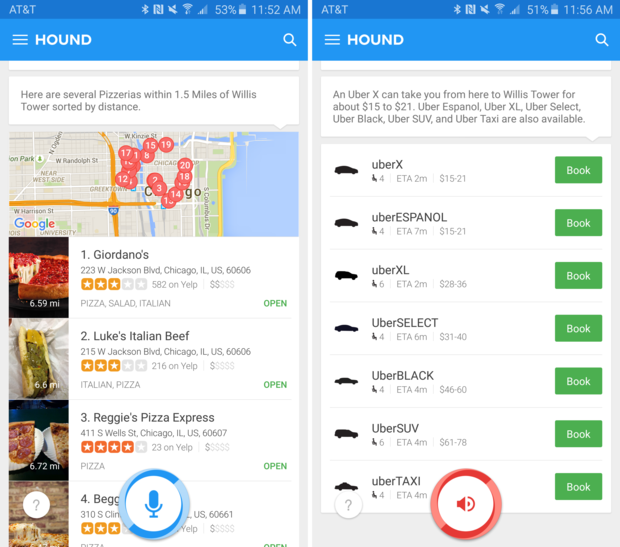 SoundHound is the company behind the Shazam-like music discovery app of the same name, but the new Hound app represents a pretty significant pivot: it's a voice-driven virtual assistant. While that puts it in direct competition with Google Now and Microsoft's Cortana, Hound excels in natural language recognition, letting you ask lengthy, multi-point questions as well as follow up for further details without restating the original query.
For example, you can ask for local coffee shops that are open at 7am and have free Wi-Fi, and Hound will deliver a helpful list. And if you want to pare down the list even more, simply ask further questions thereafter. Hound handles a wide array of searches like that, along with ordering an Uber, checking the weather, sending texts and placing calls, and more. It's not as deeply integrated as Google Now, but the beta version fared much better than Cortana in our three-way showdown last October, and it'll only get smarter in time.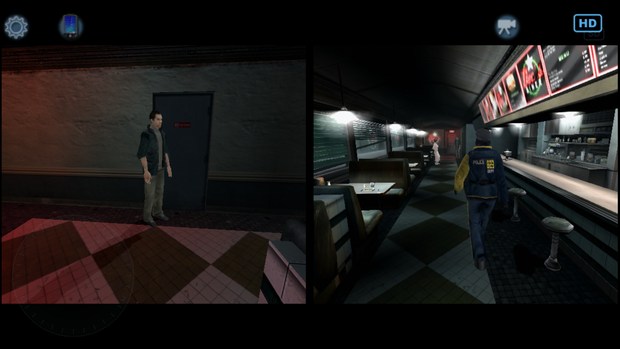 First released in 2005, console and PC game Indigo Prophecy was lauded for its cinematic storytelling, branching narratives, and interactive conversations, all of which made it seem like the smartest choose-your-own-adventure at the time. And now it's available on Android as Fahrenheit: Indigo Prophecy Remastered ($10), which offers up the uncensored international version with improved graphics.
The game begins with a grisly murder in a New York City diner… and you're the killer, only you were possessed at the time, which sets the stage for a supernatural mystery. While the touch controls are clunky (consider using a gamepad) and newer games have advanced the genre significantly, Fahrenheit still has a fascinating allure thanks to elements like swapping between characters and managing psychological states.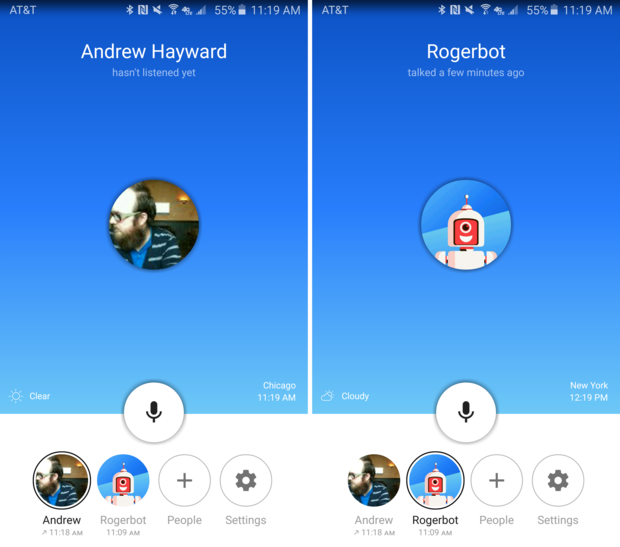 Smartphones are built for communication, whether it's audio, video, or text, and most messaging apps offer a way to send quick voice snippets back and forth. But Roger is entirely focused on that purpose, modernizing the walkie talkie experience with an attractive, easy-to-use interface and little extraneous bloat. Simply tap the button to record a message and it's sent off to your contact; receive a message and you can hold the phone up to your ear to listen.
Roger has other little perks, like listen receipts and location, time, and weather info listed for each active contact, plus you can send messages via text or email to anyone not already using the service. Want to swap voice messages without bothering with text exchanges or signing up for a social media account? Roger's simple, streamlined approach does that and that alone.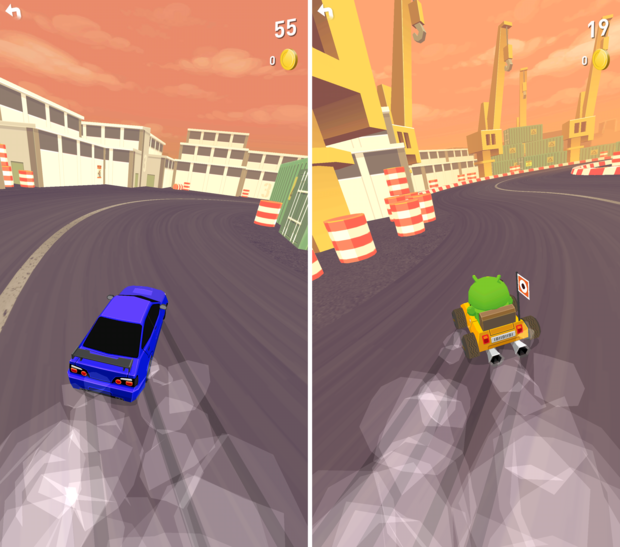 Drifting a car around a tight turn seems like a challenging maneuver in real-life—I won't try it in my Volvo, thank you very much—but most racing games make it a simple task. Not Thumb Drift, however: this free, straightforward game has intentionally fiddly controls, and asks you to keep your car on the road while slipping and sliding through each curve. 
You'll hold your thumb on the screen to start accelerating, and the slightest movement in either direction whips out the back end and begins your slide. It's incredibly easy to lose control, and you'll overshoot most drifts at first, but that's the fun of it: trying to harness this wild, mechanical beast is a blast, even with sessions that last only seconds at a time. Ads pop up occasionally, although you can pay $2 within to axe them for good.
This story, "Five to Try: Clash Royale crashes Android, and Hound is a valuable voice assistant" was originally published by Greenbot.