Samsung Galaxy S8: Everything you need to know, all in one place
This is your one-stop shop for Galaxy S8 specs, reviews, information, videos, and more.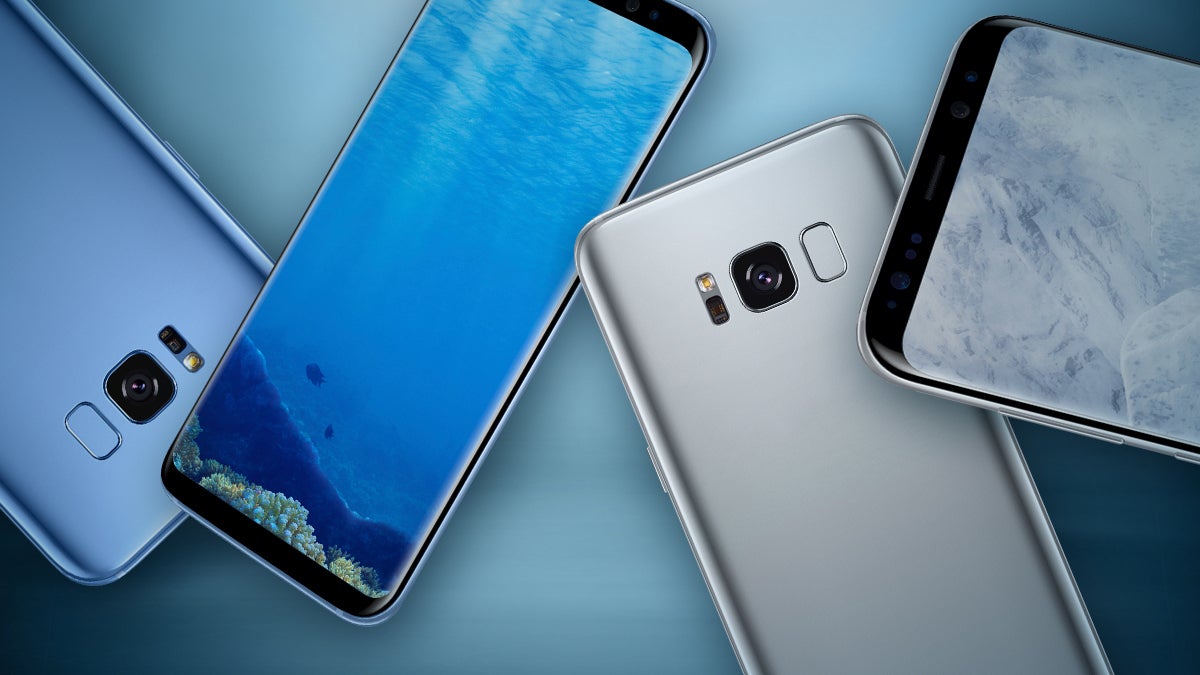 Page 2 of 2
FAQ
What are the differences between the Galaxy S8 and Galaxy S8+?
The Galaxy S8 has a 5.8-inch display, while the S8+ has a 6.2-inch display. The Galaxy S8 has a 3,000 mAh battery, while the S8+ has a 3,500 mAh battery. Outside of those two differences, the phones are identical.
Do the various carrier versions differ?
For the most part, no. Here in the U.S., all four major carriers carry both the S8 and S8+, and prices are roughly comparable, though each carrier offers its own promotions and deals with their own special caveats. Once fully purchased and unlocked by the carrier, the phones should support the necessary frequency bands to work properly on any other U.S. carrier. 
However, the Verizon version does have one noticeable difference: The Bixby AI assistant can not deliver shopping suggestions using the Bixby Vision feature.
Each carrier also adheres to its own software update schedule, and bundles its own set of apps that can't be deleted, only disabled. 
Is the battery going to blow up?
Rechagable batteries are inherently volatile, so nobody can 100% guarantee your battery will be safe, in any device. However, after the Note7 debacle, the subject bears special attention.
Samsung has instituted a new 8-point battery test for all its devices going forward, and now that a few weeks have gone by, it seems we can declare it a success. By this time, everyone was in full panic mode with the Note7. Meanwhile, there hasn't been a peep about battery failures for the Galaxy S8 or S8+, despite millions of sales and a whole world looking to create drama with headlines about Samsung's exploding phones.
The Galaxy S8's battery appears to be at least as safe as that in any other phone, and with all the attention being paid to battery safety by Samsung these days, probably moreso.
What's up with that Bixby feature?
We talk about it at length in our reviews. Bixby is Samsung's new AI assistant, and it's not quite ready for the spotlight. At the last minute, Samsung decided that the Bixby voice recognition is not working well enough for English, so the ability to talk to Bixby is completely disabled in some markets, including the U.S. That leaves you with a "personalized cards" home screen interface that is unremarkable, and really spotty image recognition called Bixby Vision.
For now at least, Bixby does not even remotely approach the usefulness or sophistication of Siri, Cortana, or Google Assistant. 
Does the Galaxy S8 support USB-C charging?
You can charge the phone using any regular USB-C charger. However, the phone uses its own fast charging technology, so you won't get fast charging with USB-C chargers that use the USB-C Power Delivery standard (like the chargers that come with the Pixel, for example). Charging quickly is best done with Samsung's included charger.
How about wireless charging?
The phones support both major wireless charging standards: WPC (which usually goes by the Qi brand name) and PMA. It also supports the WPC "fast charging" standard, which is used on Samsung's own wireless charging accessories. It charges the phone roughly twice as fast as typical wireless charging, but still slower than plugging it in.
What colors do they come in?
In the U.S., we get black, silver, and grey. Samsung calls these "Midnight Black, Arctic Silver and Orchid Gray," and we might get other colors in the future.
Do the phones support Google Daydream?
Daydream support is part of Android 7.1, and the phones only ship with Android 7.0, so there's no Daydream support. Though Samsung has given no official comment on the matter, it is not expected that Samsung will support Google's VR platform even after updating the phones to 7.1 or later, preferring to push its own GearVR platform in partnership with Oculus. 
What's this about AKG headphones?
Last year, Samsung bought the Harmon group for about $8 billion. One of Harmon's brands is AKG, a name well-known for quality headphones. Samsung's making good use of the acquisition by packing in a pair of AKG dual-driver earbuds in every Galaxy S8 box. Samsung says they're a $99 value, and we find that to be a reasonable approximation of their value. They're not the best earbuds, but they're miles beyond what you normally get in the box with a new phone.