Surface Laptop: Everything you need to know
From pricing and specs to hands-on and FAQs, find it all here.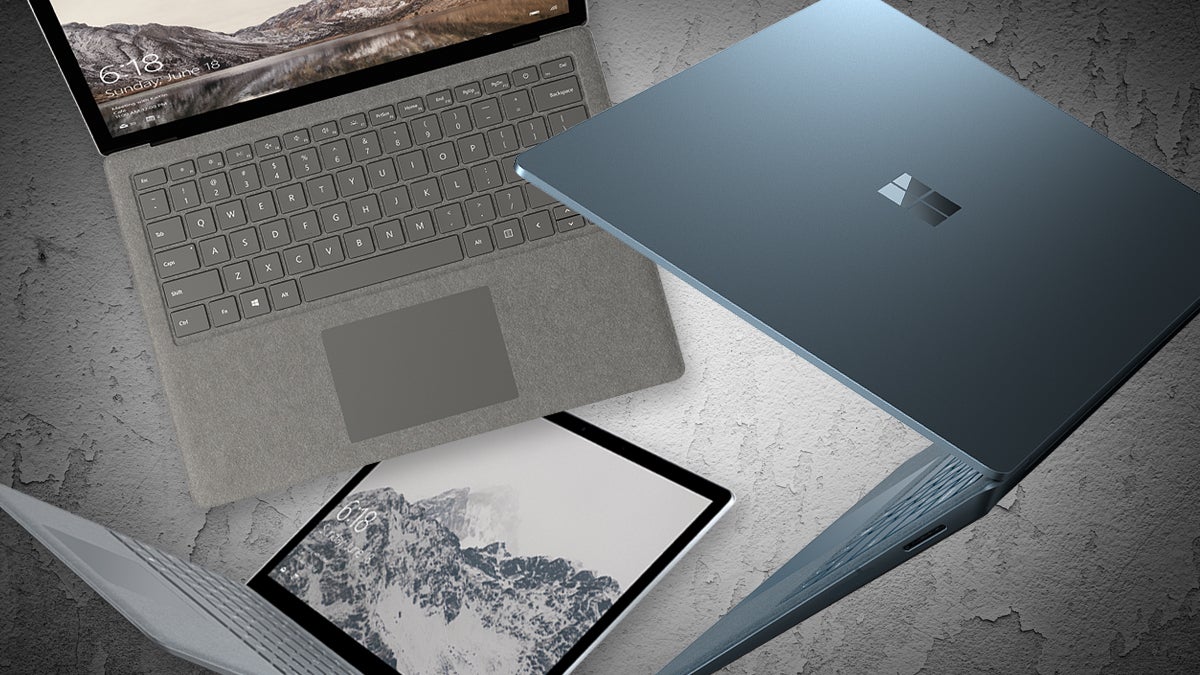 Updated June 30, 2017: We posted our Surface Laptop review today—get the highlights below. The highest-end SKU is now available starting today, and we also added details about how to get Microsoft Office while running Windows 10 S.
The Surface Laptop stole the show at Microsoft's May 2 event. The focus may have been on education, Windows 10 S, and affordable laptops for classroom use, but the oohs and ahhs went to the Surface Laptop for its beautiful display and Alcantara-clad keyboard, not to mention its light weight and long battery life. College kids are the Surface Laptop's purported target user, but a lot of regular folks are intrigued by this new addition to Microsoft's premium Surface family—and, frankly, many students won't be able to afford it anyway. 
Interested? You've come to the right place. Here's everything you need to know about the Surface Laptop. We have the pricing and release date, answers to your most burning questions, our video coverage, and all the specs. Click a link to the left to jump to a specific section, or just start reading. 
Pricing and release date
The Surface Laptop began shipping most SKUs June 15, and the highest-end SKU started shipping June 30. You can order the Surface Laptop from Microsoft's site, and it's also available from major retailers. 
Pricing starts at $999, and quickly goes up from there. We've summarized the pricing per configuration below, and detailed specs follow:
Intel Core i5 CPU, 4GB RAM, 128GB SSD: $999 
Intel Core i5 CPU, 8GB RAM, 256GB SSD: $1,299 
Intel Core i7 CPU, 8GB RAM, 256GB SSD: $1,599 
Intel Core i7 CPU, 16GB RAM, 512GB SSD: $2,199 
Note: Those prices don't include a Surface Pen, let alone the Surface Dial.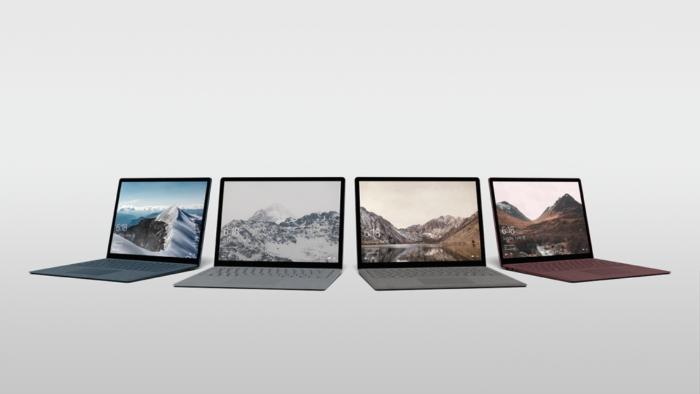 Frequently asked questions
The Surface Laptop's debut hand-in-hand with Windows 10 S has created a lot of confusion. Here are some answers, and we'll keep posting more as we learn more. 
What is the Surface Laptop?
The Surface Laptop is a thin, light, high-design laptop that Microsoft unveiled May 2 as part of a larger event about education. Distinguishing features include a gorgeous display, a laser-cut keyboard tray made of Alcantara fabric, and a claimed battery life of up to 14 hours. At the same event, the company introduced the secure, manageable Windows 10 S operating system, which will come preinstalled on the Surface Laptop as well as a lower-cost flock of laptops intended for K-12 classroom use.
What are PCWorld's first impressions? 
PCWorld's Mark Hachman was among the first to try the Surface Laptop at the May 2 event. A seasoned user of both the Surface Pro and Surface Book, he saw the family resemblance in the Surface Laptop's dazzling display and Alcantara fabric-clad keyboard. This is, indeed, a laptop that could turn the heads of MacBook Air faithful. What's less clear is how the Surface Laptop's thin-and-light compromises will play out: the new Kaby Lake CPU and big battery vs. the skimpy RAM in entry-level models, not to mention the scant port connectivity.
Who's it for?
Microsoft is aiming the Surface Laptop at style-conscious, MacBook-Air-loving college students, though many non-student users are clearly intrigued by it.
How does it relate to the Surface Book and Surface Pro 4?
The Surface Laptop's clamshell design adds another form factor to Microsoft's premium line of Surface products, all of which boast beautiful displays and unique features. 
The Surface Book is the most expensive of the family: a premium 2-in-1 laptop with a striking Dynamic Fulcrum Hinge. The keyboard base is stuffed with extra battery and, in some configurations, a discrete GPU. We've compared the Surface Laptop vs. the Surface Book based on the specs we have, and we'll update you with more information after we've reviewed the new arrival. 
The Surface Pro 4 is a 2-in-1 that leans more toward a tablet, with a kickstand and the option of a lightweight keyboard. Given the Surface Laptop's pricing, the Surface Pro 4 is now the lowest-cost product in the family. We've compared the Surface Laptop vs. the Surface Pro 4 based on the specs we have, and we'll update you with more information after we've reviewed the new addition to the family. 
How does it relate to other high-end thin-and-light laptops? 
Meanwhile, more than a few laptops from other vendors vie for the title of best thin-and-light. We've compared the Surface Laptop spec-by-spec with the Dell XPS 13, HP Spectre x360, and MacBook Air, and it's a close race. 
How much does the Surface Laptop cost?
The base model starts at $999, and the most expensive model costs $2,199.
Why is it so expensive?
Looking at the Surface product line's history, Microsoft has focused on high-end "halo" hardware that can inspire other hardware vendors to make similar products (that probably won't be quite as expensive). This is a way for Microsoft to lead hardware innovation without being overly competitive with other vendors. 
When does it ship?
The Surface Laptop will ship June 15. You can preorder now.
Does it come with Windows 10 S?
Yes, Windows 10 S is the installed operating system regardless of where you buy it.
What if I don't want Windows 10 S?
All Windows 10 S products, including the Surface Laptop, will be upgradable to Windows 10 Pro. For students and some other users, that upgrade will be free, with some deadlines and conditions. It'll cost you $49 otherwise, so read the fine print and Mark Hachman's detailed explanation.
How do I get Office if Office isn't available in the Windows Store?
Oh, but it is. The Surface Laptop includes 1 year of Office 365 Personal on Surface Laptop running Windows 10 S that ship during the preview period. Here's what you'll get: Word, Excel, PowerPoint, OneNote for Windows 10 (not OneNote 2016) , Outlook ,Access, Publisher. All of them are available in "preview" mode. Unfortunately, the simplified Office Mobile apps will not be available, Microsoft says in a FAQ.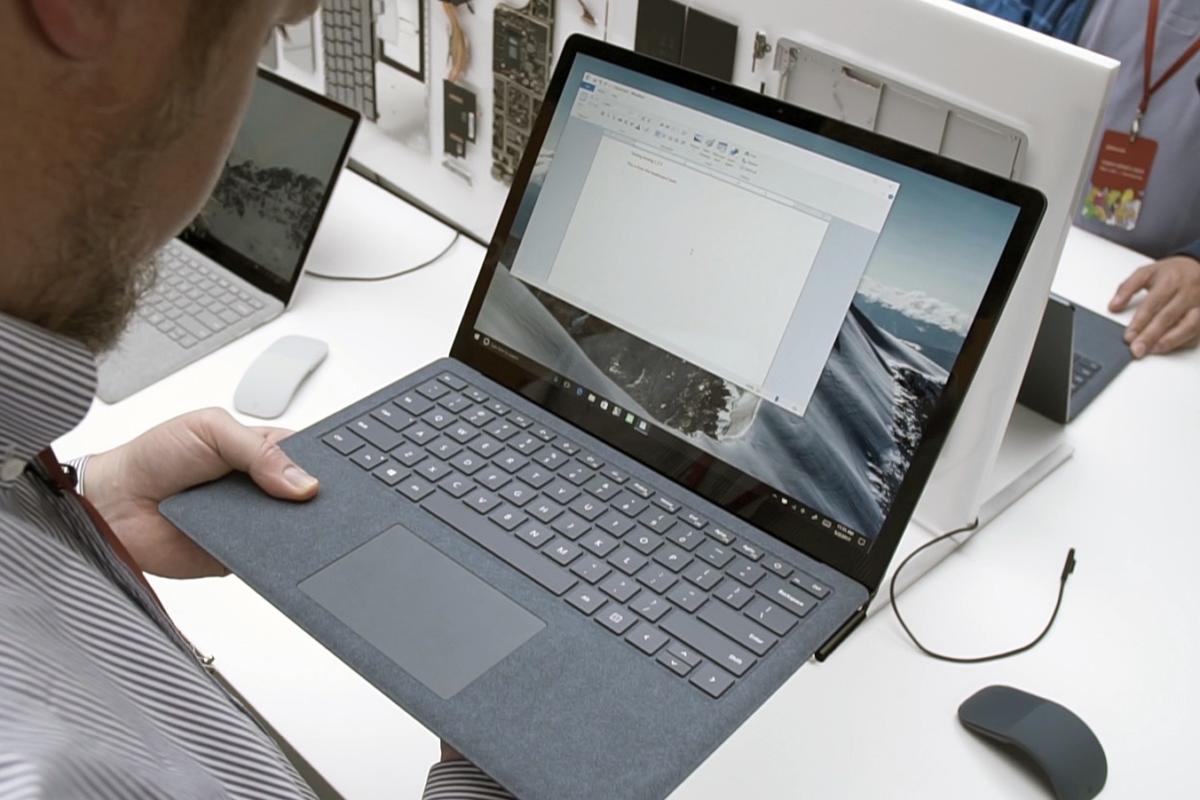 Surface Laptop review 
In our extensive Surface Laptop review we gave it 4 out of 5 stars. In the article you're currently reading, we'll simply provide a quick synopsis. 
We review the Surface Laptop on two levels: as a stylish ultrabook, designed and priced to compete with Apple's MacBook Air, and as a machine purpose-built for Windows 10 S, a version of the OS that restricts users to Windows Store apps but also allows an upgrade to Windows 10 Pro. As an ultrabook, it does a great job of addressing exactly what college students need. As an ambassador for Windows 10 S, not surprisingly (and arguably, as designed), the operating system feels constricting outside of its intended environment: the closely managed educational institution. 
But that shouldn't detract from what Microsoft has accomplished with this machine. It's thinner and lighter than the MacBook Air, and its Alcantara-fabric-clad keyboard tray makes lifting the lid feel like opening a plush jewelry box. There's the gorgeous 13.5-inch, 2256x1504 display, for starters, plus Core i5 and Core i7 CPUs and SSD storage. The stingy port selection is one of the few letdowns in this striking design. 
One performance number is a mic drop: 12 hours and 45 minutes of battery life. The jury's still out on the rest. Granted, ultrabooks have other priorities than speed. The browser-based benchmarks we tried indicate the Surface Laptop could be merely an average performer, but we'll tell you more after we move to Windows 10 Pro and run our traditional suite of tests.  
The lingering question is: What's a beautiful laptop like this doing with a constrained operating system like Windows 10 S? We foresee many buyers will squirm out of its Windows-Store-only clutches and upgrade to Windows 10 Pro. 
Our video coverage
Our Surface Laptop review video shows off the product's best features and also talks about what it's like to live with Windows 10 S. 
We posted video from Microsoft's May 2 event where it unveiled the Surface Laptop, which you can view here. 
For all the Surface Laptop specs, keep reading.
Specs and features
Microsoft emphasizes performance in the Surface Laptop design, and you can see that in the CPU and memory choices, as well as the battery life. In the quest for thin and light, however, we lost a few things, including physical port selection. We also don't yet have specific part numbers or types for the key CPU, memory, and storage specs, but we'll add them if we get them. 
CPU 
All CPUs are from Intel's 7th-generation Kaby Lake family:
Intel Core i5
Intel Core i7
Memory
Your memory amount vary with your CPU choice, as follows:
4GB: Core i5
8GB: Core i5 or Core i7
16GB: Core i5 or Core i7
Storage
Your SSD size will vary with your memory size, as follows:
128GB with 4GB of RAM
256GB with 8GB of RAM
512GB with 16GB of RAM
Graphics
The graphics is tied to the CPU.
Core i5: Intel HD 620
Core i7: Intel Iris Plus Graphics 640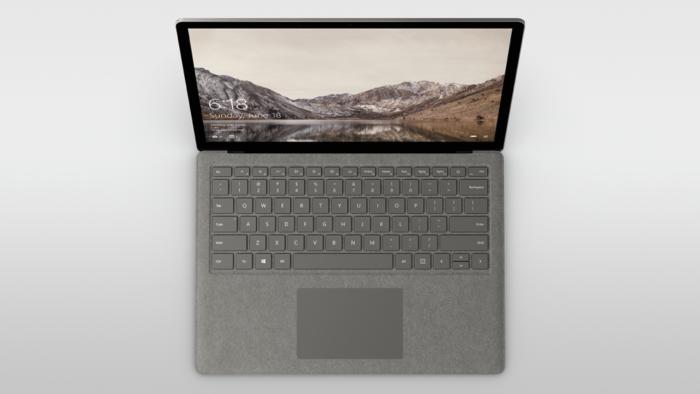 Display
Corning Gorilla Glass
13.5-inch (diagonal) PixelSense Display
Resolution: 2256x1504 pixels, 3.4 million pixels, 201 ppi
3:2 aspect ratio
Surface Pen-enabled (sold separately)
10-point multi-touch
Keyboard
1.5mm travel
Alcantara fabric surface laser-cut around the keys. According to Microsoft, you shouldn't see any light leakage around the fabric.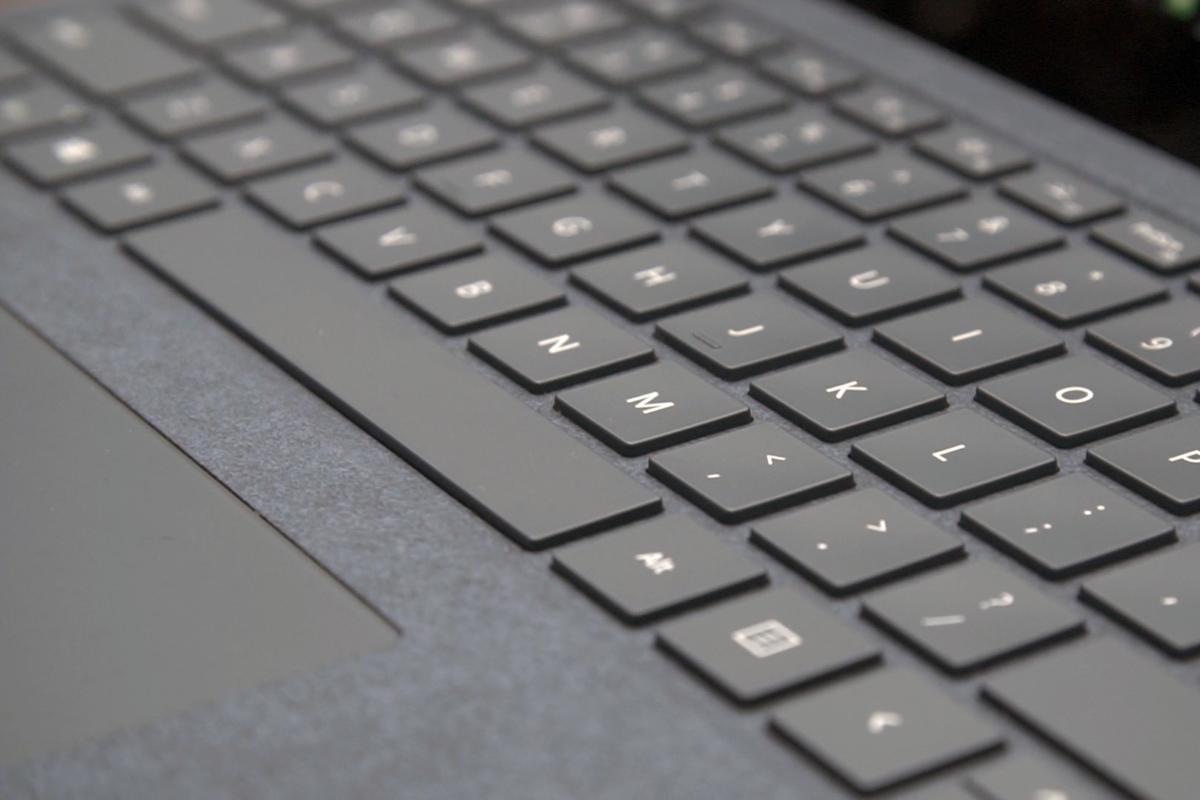 Software
Windows 10 S
Free upgrade to Windows 10 Pro until Dec 31, 2017
Office 365 Personal one-year subscription is included
Ports and connectivity
One of the first complaints about the Surface Laptop is its lack of physical connectivity: no USB-C, no storage card slot, and the list goes on. Here's what it does have: 
USB 3.0 Type A
mini DisplayPort
3.5mm headphone jack
SurfaceConnect for charging
Wi-Fi: 802.11ac, IEEE 802.11 a/b/g/n compatible
Bluetooth 4.0 LE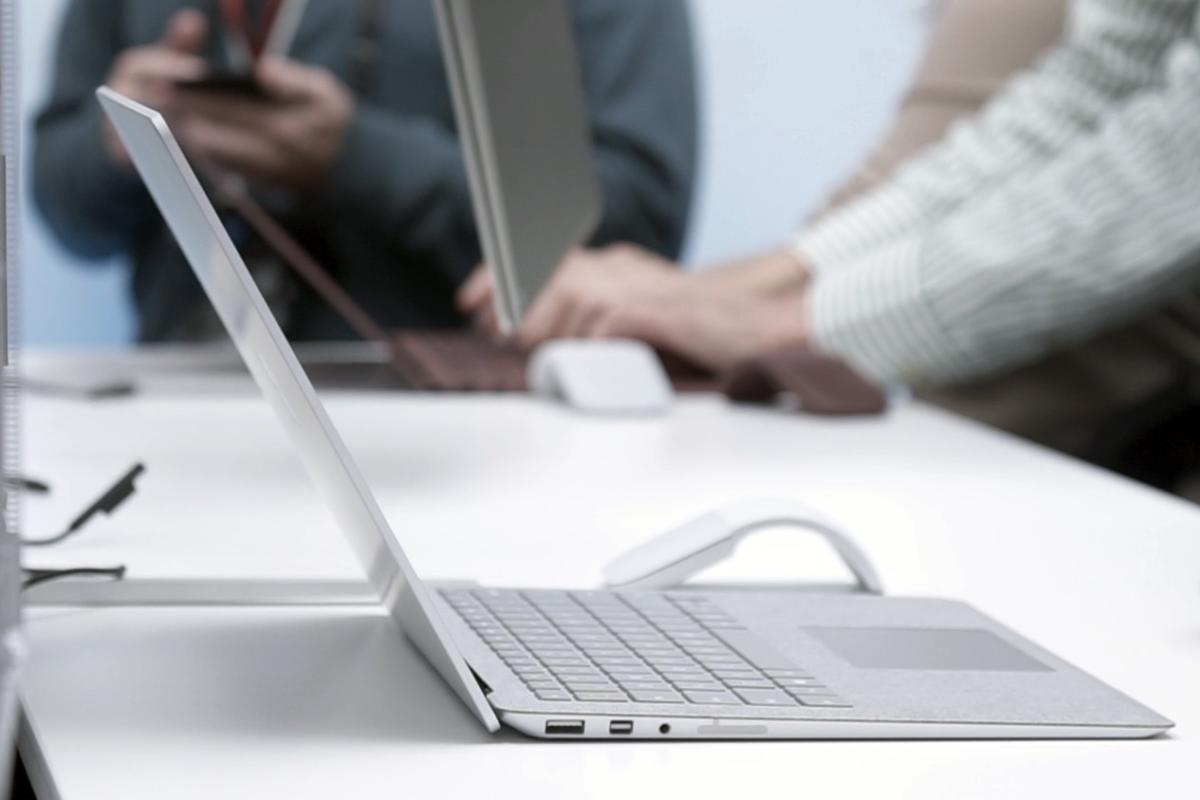 Audio/visual
Windows Hello face sign-in camera
720p HD front-facing camera
Stereo microphones
The speakers (Microsoft calls them "omnisonic") nest underneath the Alcantara keyboard tray, and the fabric itself is part of the sound system. 
Battery life
Microsoft has touted the long battery life on the Surface Laptop. The company claims up to 14.5 hours of video playback. We'll be sure to test this.
Exterior dimensions
12.13 x 8.79 x 0.57 inches
Weight
2.76 pounds
Chassis
Aluminum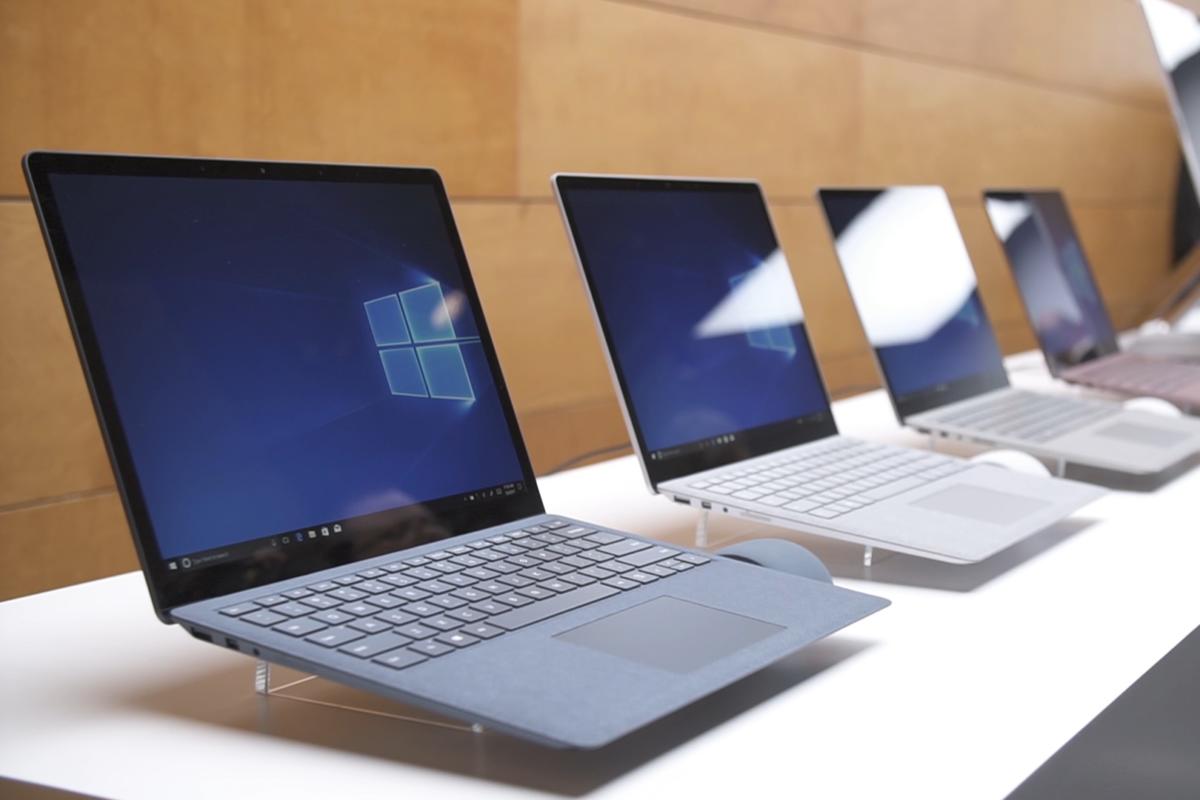 Colors
Burgundy
Platinum
Cobalt Blue
Graphite Gold
Warranty
One-year limited hardware warranty
Included in the box
Surface Laptop
Power supply
Documentation
Editor's note: This article originally posted May 5, 2017.