15 Tech Secrets for the Serious Road Warrior
Use these smart mobile tech tricks to create your own wireless hotspot out of a phone or laptop in a pinch, protect your laptop from grab-and-dash thieves, and communicate with anyone anywhere.
12 Sly Web Tricks That Put You in Control
Turn a Wi-Fi thief's world upside down. Send an e-mail that self-destructs. And ensure that your boss thinks you're always hard at work. These tweaks and tools let you gain the upper hand.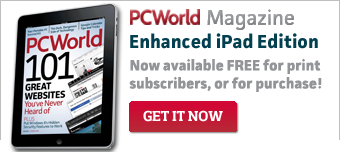 Featured Brands

Upgrade Your Business »